Asset Plus er utstyrt med de neste genfunksjonene som bidrar til å bygge kraftig nettside for eiendomsvirksomhet av alle størrelser

Eiendomsfortegnelser
Ubegrenset antall eiendommer kan bli oppført under Salg, Leie og Leie; Residential og kommersielle eiendommer kategorier. For ytterligere å begrense søket, kan brukerne få oppføringen under navnet på byene eller adressen. Les mer gjemme seg

Premium medlemskap
Eierne av eiendommer, agenter og byggherrer, som ønsker å legge ut eiendommen til salg, bør ha premium-medlemskapet. Videre får de også ekstra eksklusive fordeler knyttet til medlemskapskategorien. Les mer gjemme seg

Kartbasert Avansert søk
Det siste kartbaserte avanserte søkealternativet er inkludert i Property View Page; Populære steder; og søk filtre, for å finne kjenner den nøyaktige plasseringen av eiendommen og for å sjekke om den har alle grunnleggende fasiliteter i nabolaget. Les mer gjemme seg

Deal med en forhandler
Brukerne kan finne en bestemt agent, enten etter Agentens navn eller Firmanavn eller stat eller by, for å selge / kjøpe en eiendom, da en agent har en lang liste over eiendommer. Les mer gjemme seg

Merk søkene dine
Brukerne kan lagre søkene sine. Hvis det er en ny liste, som møter søkemønsteret, oppdatert på nettstedet, vil brukeren få en e-postvarsling på den. Les mer gjemme seg

Budstyring
Eiereiere eller byggherrer kan opprette bud med Minimum og Maksimal rente, med åpen og sluttdato, for deres eiendom. Tilbudet avsluttes når det når maksimalt beløp eller utløpsdato, alt etter hvilket som er tidligere. Les mer gjemme seg

Ledelse
Eiere og byggherrer kan kontakte agenter / agenter for å selge sine eiendommer. På samme måte kan agenter også få tilgang til eiere, byggherrer eller andre agenter for å selge sine eiendommer. Les mer gjemme seg

Feature Listing
Egenskapsliste Eiendom er uthevet enn standardegenskapene, på hver søkeresultatside, slik at synligheten til den aktuelle eiendommen økes blant eiendomsjegere. Les mer gjemme seg

Anmeldelser og rangeringer
Anmeldelser og karakteristikk har blitt innarbeidet for eiendommene, agenter og byggere, for å øke beslutningstakerkraften til kjøperne. Les mer gjemme seg

Avansert søk
Et myriader av søkefiltre som Søk etter sted; Leie, Salg og Leie; Kommersiell og Residential; Pris; Antall soverom / Bad; Budalternativer; Maps; Videresalgsegenskaper; Under konstruksjon; Klar til å flytte; og ny eiendom er inkludert for enkelt søk. Les mer gjemme seg

Bedømmelse Kalkulatorer
• Lånekalkulator bidrar til å beregne månedlig avdrag, eiendomsskatt, eiendomsforsikring og boliglånsforsikring per måned • Affordability kalkulator deler beløpet som skal betales per måned, for å sjekke om du har råd til en eiendom. • Leie eller kjøp kalkulator bidrar til å estimere som er billigere på lang sikt. Les mer gjemme seg

Guide
En guide gir løsninger på problemene de besøkende møter. Dette nettsamfunnet engasjerer besøkende og oppfordrer dem til å besøke nettsiden oftere. Les mer gjemme seg

Lagrede hjem
Brukerne kan legge til sine favoritthjem under 'Lagre boliger', for å vurdere alle før de tar en avgjørelse. De kan også ta hjelp fra vennene sine for å ta en beslutning, ved å dele den med vennene sine. Les mer gjemme seg

Bruker / Agent / Builder Registration
Brukere, eiendomsmeglere og byggere har forskjellige registrerings kolonner og unike kontrollpaneler for å håndtere eiendommene og å sette eiendomsmegling i gang. Les mer gjemme seg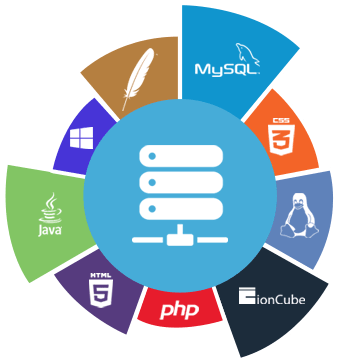 Serverkrav
For å gjøre dette Asset Plus-skriptet ekstremt funksjonelt, har våre profesjonelle benyttet følgende teknologier
PHP
Min SQL
Apache 2.0+
Linux/Unix
Ion Cube
CSS3
HTML5
Windows
vår støttetjeneste
planer og pris
åpen kilde
price_st_opensource
$$$
3 måneders gratis support og oppdateringer
Full tilgang til kildekoden
Premium teknisk støtte
Gratis installasjon
Brukervennlig admin panel
Forhindre bakdører
Pålitelighet
Fleksibilitet og frihet
Støtte og ansvarlighet
$199
1 måneders gratis support og oppdateringer
Sikker outsourcing og lisensiering
Teknisk støtte
Gratis installasjon
HTML5 og CSS3-kode integrert
Bootstrap Funksjoner
Laravel 5.1.45
Flere betalingsportaler
E-handelsplattform
Vilkår og betingelser
Kundetilfredshet er hovedfokuset for BSEtec, og vi forsikrer deg om å løse eventuelle problemer relatert til våre produkter. Siden mange kunder ikke leser og forstår den digitale produktpolitikken til vårt firma, står vi overfor flere vanskeligheter. Derfor presenteres den enkleste form for vår policy nedenfor:
Sjekk med demoen og fortsett å kjøpe, siden vårt virkelige produkt er det samme som demoen og

Vi garanterer ikke tilbakebetalingspolitikk eller pengene tilbake garanti for våre digitale produkter.

Tvister og tilbakebetalinger er ikke tillatt for våre digitale produkter.

Vårt supportteam vil komme tilbake til deg innen 24 timer, for å svare på dine spørsmål og problemer, i løpet av alle ukedager, hvis det er en ferie det vil være på neste arbeidsdag.
Kontrakter for kjøp av digitale produkter gjennom vårt nettsted og enhver tvist eller krav som oppstår ut fra eller i forbindelse med dem eller deres gjenstand eller form (herunder ikke-kontraktsmessige tvister eller krav) vil være underlagt loven i Republikken India.
Gratis tjeneste for å endre appen

Gratis installasjonstjeneste

Sosial påloggingsoppsett og konfigurasjonstjeneste

Hvor enn logoen til BSEtec b> er innskrevet i app, det er erstattet med firmalogoen din b>
Hva betyr det 100% åpen kildekode?

Vi tilbyr skriptet uten krypterte koder. Du kan kjøpe og redigere eller endre skriptet som du trenger. Den åpne kildekoden er tilgjengelig med en lisens der rettighetshaveren gir rett til å studere, endre og distribuere koden til noen og for ethvert formål som det er som noen kan inspisere, modifisere og forbedre.

Er aktivet pluss et flerspråklig script?

Ja, Asset pluss det støtter Multi-Language.

kan du gi server hosting?

Nei, men vi anbefaler cloud-servere fra Amazon AWS og DigitalOcean.

Hva er betaling gateways integrert på Asset pluss?

Paypal og Stripe er vår standard betaling gateway, og du kan også integrere andre gateways som tillegg eller tilpasning.

Hvilken type plattform / rammeverk brukes i Asset plus?

Asset pluss inkluderer Laravel rammeverket som er et MVC design mønstret rammeverk. Laravel beskrevet i PHP og databasen som brukes er MySQL.
Hvordan får jeg tilgang til demoen?

Klienter kan fritt sende inn deres relevante forespørsel, samtidig vil vårt forretningsutviklingsteam kontakte dem tidlig.

Er det mulig å oppgradere mobilapps senere?

Ja, det er mulig å oppgradere mobilapper senere.

om nettstedet ditt vil bidra til å installere programmet?

Ja, det er mulig å oppgradere mobilapper senere.

Hva er serverkravene vi trenger å kjøre i vårt skript?

Du kan se detaljene helt på linken lenken .
Manuelle transaksjonsalternativer lagt til
5

average review

BseTec's Asset plus script is well equipped with the cutting edge hardware resources and technology to benefit the population of users. We appreciate and admire their know how in this industry.
Anmeldt av - Betsy
5

average review

It helped me to kick-start my high quality online editing portal, almost immediately. It is highly scalable, user-friendly, robust and easy to customize. Great job BseTec!!!
Anmeldt av - Carolyn Podratz
5

average review

BseTec's dedication, commitment, hard work and honesty are reflected in this script.
Anmeldt av - Barron
5

average review

Asset plus script, created by Bsetec helps us handle huge volume of data and transactions, everyday, without any hurdles.
Anmeldt av - Neil I Rosen
5

average review

Powerful technology helps in backend management and its ready-made modules have saved our time and overall maintenance cost. Thanks to BseTec team.
Anmeldt av - Chuck
Skriv din egen anmeldelse+