Asset Plus is equipped with the next gen features which help to build powerful website for real estate business of all sizes

Property Listings
Unlimited number of properties can be listed under Sale, Rental and Lease; Residential and Commercial properties categories. To further narrow down the search, users can get the listing under the name of the Cities or Address. read more hide

Premium Membership
The property owners, the agents and the builders, who want to post their property for sale, should have the premium membership. Further, they also get additional exclusive benefits, related to the membership category. read more hide

Deal with a Dealer
The users can locate a particular agent, either by the Agent's Name or the Company Name or State or City, to sell/buy a property, as an agent has a long list of properties. read more hide

Mark your searches
The users can save their searches. If there is a new listing, which meets up with the search pattern, updated on the site, the user will get an email alert on it. read more hide

Lead Management
Property owners and builders can contact agent/agents to sell their properties. Similarly, the agents can also access the property owners, builders or other agents to sell their properties. read more hide

Feature Listing
Feature Listing Property is highlighted than the standard properties, on each search result page, so that the visibility of the particular property is increased among property hunters. read more hide

Advanced Search
A myriads of search filters like Search by Location; Rent, Sale and Lease; Commercial and Residential; Price; Number of Bedrooms/ Bathrooms; Bidding options; Maps; Resale Properties; Under Construction; Ready to Move; and New Property are included for easy search. read more hide

Appraisal Calculators
• Mortgage calculator helps to estimate the monthly repayments, property tax, property insurance and mortgage insurance per month • Affordability calculator divides the amount to be paid per month, to check if you can afford for a property. • Rent or Buy calculator helps to estimate which is cheaper in long run. read more hide

Saved Homes
The users can add their favorite homes under 'Save Homes', to consider all before taking a decision. They can also take the help from their friends to make a decision, by sharing it with their friends. read more hide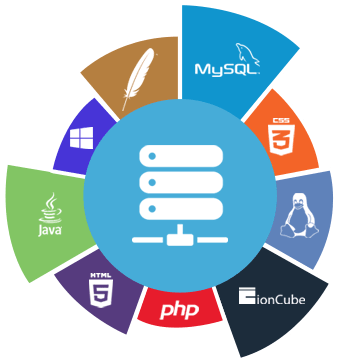 Server Requirements
To make this Asset plus script extremely functional,our professionals have utilized the following technologies
PHP
My SQL
Apache 2.0+
Linux/Unix
Ion Cube
CSS3
HTML5
Windows
our support service
plans & price
$$$
3 Months Free Support & Updates
Full access to its source code
Premium Technical Support
Free Installation
User-friendly admin panel
Prevent backdoors
Reliability
Flexibility and Freedom
Support and Accountability
$199
1 Months Free Support & Updates
Secure Outsourcing and Licensing
Technical support
Free Installation
HTML5 and CSS3 Code integrated
Bootstrap Features
Laravel 5.1.45
Multiple Payment Gateways
E-Commerce Platform
Terms and conditions
Customer satisfaction is the key focus of BSEtec and we assure to solve any issues, related to our products. Since many customers do not read and understand the digital product policy of our company, we face several difficulties. Therefore, the simplest form of our policy is presented below:
Check with the demo and proceed to buy, as our real product is typically the same as the demo and

we do not assure return back policy or money back guarantee for our digital products.

Disputes and Chargebacks are not allowed for our digital products.

Our support team will get back to you within 24 hours, to answer your queries and issues, during all week days, if it's a holiday it will be on next working day.
Contracts for the purchase of Digital Products through our site and any dispute or claim arising out of or in connection with them or their subject matter or forma- tion (including non-contractual disputes or claims) will be governed by the law of the Republic of India.
Free service to change the app

Free Installation Service

Social login setup and configuration service

Wherever the logo of BSEtec is inscribed in the app, it is replaced with your company logo
What does it mean 100% open source code?

We offer the script with no encrypted codes. You can buy and edit or modify the script as you need.Open source code is made available with a license in which the copyright holder provides the rights to study, change, and distribute the code to anyone and for any purpose which is that anyone can inspect, modify, and enhance.

Is Asset plus a Multi-Lingual Script?

Yes, Asset plus it supports Multi-Language.

can you provide server hosting?

No, but we do recommend cloud servers from Amazon AWS and DigitalOcean.

What are the payment gateways integrated at Asset plus?

Paypal and Stripe are our default payment gateway, and also you can integrate other gateways as add-on or customization.

Which type of platform/framework is used in Asset plus?

Asset plus includes the Laravel framework which is an MVC design patterned framework. Laravel described in PHP and database used is MySQL.
How can I get access to the demo?

Clients can freely submit their relevant inquiry form, simultanously our business development team will contact them early.

Is it possible to upgrade mobile apps later?

Yes,it is possible to upgrade mobile apps later.

whether your site will help to install the program?

Yes,we will take care of installation for you.

What are the server requirements we need to run in our script?

You can view the details entirely at the link link.
Manual transactions options added
5

average review

BseTec's Asset plus script is well equipped with the cutting edge hardware resources and technology to benefit the population of users. We appreciate and admire their know how in this industry.
Reviewed by - Betsy
5

average review

It helped me to kick-start my high quality online editing portal, almost immediately. It is highly scalable, user-friendly, robust and easy to customize. Great job BseTec!!!
Reviewed by - Carolyn Podratz
5

average review

BseTec's dedication, commitment, hard work and honesty are reflected in this script.
Reviewed by - Barron
5

average review

Asset plus script, created by Bsetec helps us handle huge volume of data and transactions, everyday, without any hurdles.
Reviewed by - Neil I Rosen
5

average review

Powerful technology helps in backend management and its ready-made modules have saved our time and overall maintenance cost. Thanks to BseTec team.
Reviewed by - Chuck