Asset Plus est équipé des fonctionnalités next gen qui aident à construire un site web puissant pour les affaires immobilières de toutes tailles

Listes de propriétés
Un nombre illimité de propriétés peut être répertorié sous Vente, Location et Location; Catégories de propriétés résidentielles et commerciales. Pour affiner la recherche, les utilisateurs peuvent obtenir la liste sous le nom de Villes ou Adresse. Lire la suite cacher

Abonnement Premium
Les propriétaires, les agents et les constructeurs, qui veulent afficher leur propriété à vendre, devraient avoir l'adhésion premium. En outre, ils obtiennent également des avantages exclusifs supplémentaires, liés à la catégorie d'adhésion. Lire la suite cacher

Carte Recherche avancée
La dernière option de recherche avancée basée sur la carte est incluse dans la page Vue de la propriété; Endroits populaires; et des filtres de recherche, de trouver l'emplacement exact de la propriété et de vérifier si elle a toutes les commodités de base dans le quartier. Lire la suite cacher

Traiter avec un concessionnaire
Les utilisateurs peuvent localiser un agent particulier, soit par le nom de l'agent, soit par le nom de l'entreprise ou l'état ou la ville, pour vendre / acheter une propriété, car un agent a une longue liste de propriétés. Lire la suite cacher

Marquez vos recherches
Les utilisateurs peuvent sauvegarder leurs recherches. S'il y a une nouvelle liste, qui rencontre le modèle de recherche, mis à jour sur le site, l'utilisateur recevra une alerte par courriel à ce sujet. Lire la suite cacher

Gestion des enchères
Les propriétaires ou les constructeurs peuvent créer une offre avec un taux minimum et maximum, avec une date d'ouverture et une date de fin, pour leur propriété. L'enchère se termine lorsqu'elle atteint le montant maximal ou la date d'expiration, selon la première éventualité. Lire la suite cacher

Gestion de plomb
Les propriétaires et les constructeurs peuvent contacter un agent ou un agent pour vendre leurs propriétés. De même, les agents peuvent également accéder aux propriétaires, constructeurs ou autres agents pour vendre leurs propriétés. Lire la suite cacher

Liste d'entités
La propriété de liste d'entités est mise en surbrillance par rapport aux propriétés standard, sur chaque page de résultats de recherche, de sorte que la visibilité de la propriété particulière soit augmentée parmi les chasseurs de propriétés. Lire la suite cacher

Commentaires et évaluations
La fonction Avis & Évaluation a été incorporée pour les propriétés, les agents et les constructeurs, afin d'améliorer le pouvoir de décision des acheteurs. Lire la suite cacher

Recherche Avancée
Une myriade de filtres de recherche comme la recherche par emplacement; Location, vente et location; Commercial et Résidentiel; Prix; Nombre de chambres / salles de bains; Options d'enchères Plans; Propriétés de revente; En construction; Prêt à bouger et Nouvelle propriété sont inclus pour une recherche facile. Lire la suite cacher

Calculateurs d'évaluation
• Calculateur d'hypothèque permet d'estimer les mensualités, l'impôt foncier, l'assurance de biens et l'assurance hypothécaire par mois • Calculatrice d'abordabilité divise le montant à payer par mois, pour vérifier si vous pouvez vous permettre une propriété. • La calculatrice Louer ou Acheter aide à estimer ce qui est moins cher à long terme. Lire la suite cacher

Guider
Un guide propose des solutions aux problèmes rencontrés par les visiteurs. Cette communauté en ligne engage les visiteurs et les encourage à visiter le site plus souvent. Lire la suite cacher

Maisons sauvegardées
Les utilisateurs peuvent ajouter leurs maisons préférées sous «Sauvegarder les maisons», à considérer tous avant de prendre une décision. Ils peuvent aussi prendre l'aide de leurs amis pour prendre une décision, en la partageant avec leurs amis. Lire la suite cacher

Enregistrement utilisateur / agent / constructeur
Les utilisateurs, les agents immobiliers et les constructeurs disposent de différentes colonnes d'enregistrement et de tableaux de bord uniques pour gérer leurs propriétés et mettre en mouvement l'activité immobilière.. Lire la suite cacher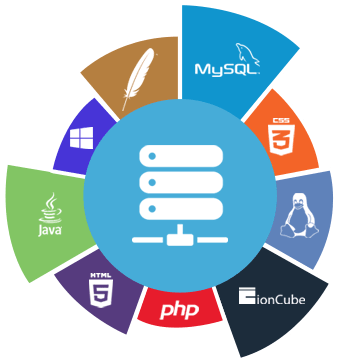 Configuration du serveur
Pour rendre ce script Asset plus extrêmement fonctionnel, nos professionnels ont utilisé les technologies suivantes
PHP
My SQL
Apache 2.0+
Linux/Unix
Ion Cube
CSS3
HTML5
Windows
notre service de support
plans et prix
$$$
3 mois gratuits Support & Mises à jour
Accès complet à son code source
Support technique Premium
Installation Gratuite
Panneau d'administration convivial
Prévenir les backdoors
Fiabilité
Flexibilité et Liberté
Support et Responsabilité
$199
1 mois Support gratuit et mises à jour
Externalisation sécurisée et octroi de licences
Support technique
Installation gratuite
Code HTML5 et CSS3 intégré
Fonctions Bootstrap
Laravel 5.1.45
Plusieurs passerelles de paiement
E- Plate-forme de commerce
Termes et conditions
La satisfaction du client est l"objectif principal de BSEtec et nous nous assurons de résoudre tous les problèmes liés à nos produits. Comme de nombreux clients ne lisent pas et ne comprennent pas la politique de produits numériques de notre entreprise, nous sommes confrontés à plusieurs difficultés. Par conséquent, la forme la plus simple de notre politique est présentée ci-dessous:
Vérifier avec la démo et procéder à l'achat, comme notre produit réel est généralement le même que la démo et

nous ne garantissons pas la politique de retour ou de garantie de remboursement pour nos produits numériques.

Les litiges et les rejets de débit ne sont pas autorisés pour nos produits numériques.

Notre équipe de support vous répondra dans les 24 heures, pour répondre à vos questions et problèmes, pendant toute la semaine, si c'est un jour férié, ce sera le jour ouvrable suivant.
Les contrats pour l'achat de Produits Numériques par le biais de notre site et tout litige ou réclamation découlant de ou en rapport avec eux ou leur objet ou leur formation (y compris les litiges ou réclamations non contractuels) seront régis par la loi de la République de Inde.
Service gratuit pour changer l'application

Service d'installation gratuit

Installation de connexion sociale et service de configuration

Partout où le logo de BSEtec est inscrit dans le application, il est remplacé par le logo de votre entreprise
Qu'est-ce que cela signifie 100% code source ouvert?

Nous offrons le script sans codes cryptés. Vous pouvez acheter et modifier ou modifier le script selon vos besoins.Le code source ouvert est mis à disposition avec une licence dans laquelle le détenteur des droits d'auteur accorde le droit d'étudier, de modifier et de distribuer le code à quiconque et à toute fin inspecter, modifier et améliorer.

Est-ce que Asset plus un script multilingue?

Oui, Asset plus prend en charge plusieurs langues.

pouvez-vous fournir un hébergement de serveur?

Non, mais nous recommandons les serveurs cloud d'Amazon AWS et DigitalOcean.

Quelles sont les passerelles de paiement intégrées à Asset plus?

Paypal et Stripe sont notre passerelle de paiement par défaut, et vous pouvez également intégrer d'autres passerelles comme add-on ou personnalisation.

Quel type de plate-forme / cadre est utilisé dans Asset plus?

Asset plus inclut le framework Laravel qui est un framework de conception MVC. Laravel décrit en PHP et la base de données utilisée est MySQL.
Comment puis-je avoir accès à la démo?

Les clients peuvent librement soumettre leur formulaire de demande, en même temps notre équipe de développement des affaires les contactera tôt.

Est-il possible de mettre à niveau les applications mobiles plus tard?

Oui, il est possible de mettre à jour les applications mobiles plus tard.

si votre site aidera à installer le programme?

Oui, nous allons prendre soin de l'installation pour vous.

Quelles sont les exigences de serveur que nous devons exécuter dans notre script?

Vous pouvez voir les détails entièrement sur le lien lien .
Options de transactions manuelles ajoutées
5

average review

BseTec's Asset plus script is well equipped with the cutting edge hardware resources and technology to benefit the population of users. We appreciate and admire their know how in this industry.
Revu par - Betsy
5

average review

It helped me to kick-start my high quality online editing portal, almost immediately. It is highly scalable, user-friendly, robust and easy to customize. Great job BseTec!!!
Revu par - Carolyn Podratz
5

average review

BseTec's dedication, commitment, hard work and honesty are reflected in this script.
Revu par - Barron
5

average review

Asset plus script, created by Bsetec helps us handle huge volume of data and transactions, everyday, without any hurdles.
Revu par - Neil I Rosen
5

average review

Powerful technology helps in backend management and its ready-made modules have saved our time and overall maintenance cost. Thanks to BseTec team.
Revu par - Chuck
Écrivez votre propre critique+