Streamline and automate business processes via CRM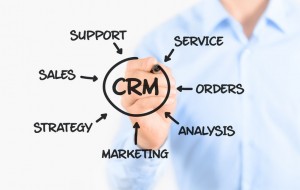 What is CRM
CRM stands for Customer Relationship Management and was first coined in the 1990s. The literal and original meaning of the expression "Customer Relationship Management??? was, simply, managing the relationship with your customer. Today it is used to describe IT systems and software designed to help you manage this relationship.
History of CRM
CRM systems were the must-have products at the height of the internet bubble in 2000/2001. There followed a few years of disillusionment as expensive systems were late and then failed to deliver the results to meet the raised expectations of the users. The Gartner Group, a US firm of analysts, have a Hype Cycle Graph showing the traditional pattern of a slow start, followed by unjustified euphoria, down to disillusionment and back to a level of realizable sanity. Which is where we are today, at last
CRM & Its Benefits
Customer Relationship Management (or CRM) describes a business computer system for managing its interactions with its customers. A CRM system is an essential tool for business today that helps you manage your customers, sales and marketing.
Instead of juggling spreadsheets and notes the Customer Relationship Management system lets you keep accurate records of phone calls, emails, meetings, conversations and quotations. You can share this information with colleagues, plan ahead effectively, and offer clients the right level of contact and support.
The CRM empowers you to manage your new leads from the initial contact through the sales pipeline to closure. You can set follow up tasks for yourself and colleagues, and report on all your activities and sales forecasts. The objective is to have a "360 degree view??? of the customer, all information about the customer in one place.
Improved customer relations
One of the prime benefits of using a CRM is obtaining better customer satisfaction.
By using this strategy, all dealings involving servicing, marketing, and selling your products to your customers can be carried out in an organized and systematic way.
You can also provide better services to customers through improved understanding of their issues and this in turn helps in increasing customer loyalty and decreasing customer agitation.
In this way, you can also receive continuous feedback from your customers regarding your products and services.
It is also possible that your customers recommend you to their acquaintances, when you provide efficient and satisfactory services.
Optimize marketing
With the help of CRM, you will be able to understand your customer needs and behavior, thereby allowing you to identify the correct time to market your product to the customers.
CRM will also give you an idea about the most profitable customer groups, and by using this information you will be able to target similar prospective groups, at the right time.
In this way, you will be able to optimize your marketing resources efficiently. You can also be ensured that you don't waste your time on less profitable customer groups.