Design your E-Commerce website with a more Advanced Etsy clone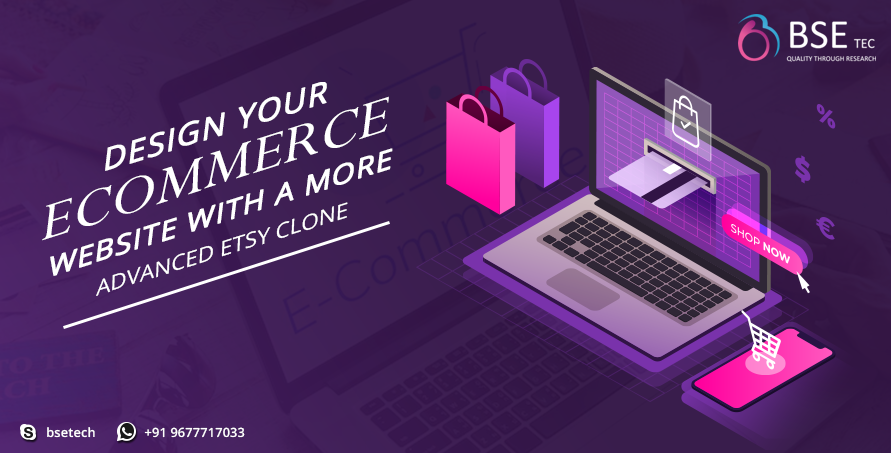 Ecommerce business has always been a special venture category for any entrepreneur and even for big corporates that want to enter this space. Every brand comes with equal passion and more unique product categories to stand out in this highly competitive market. But we all know the success rate in this category is very skinny. 
So what should be the right strategy to bring to the table to make it more profitable so that you can even stand out to compete in real-time?
Here is what you need to think in real-time to make it to this industry in a way to make sure that your users love your platform that much so that they care about buying from there when they are in need of any product of the type you offer. 
The first thing to focus on is the best-designed e-commerce platform of course:
As far as eCommerce is concerned the only thing that matters in this space is that it makes it genuinely successive if you have a platform that is easy and more categorized on one hand and the other is more technically advanced and more suitably designed at a suitable cost to make it more worthy for you as an owner. 

For the development of the best known Etsy clone script in the market, PAZERPLUS can be an option for you. PazerPlus- open-source eCommerce marketplace PHP script can be a lifesaver for your platform. We say it based on its back design and more additional benefits from the renowned software development brand BSETec.
PazerPlus is something that develops your platform with more details and highly customizable ideas which makes your eCommerce marketplace a brand from the first day. That too at a reasonable and lower than average industry cost.
The second thing you have to work on its marketing and technical support:
We say anyone can develop a beautiful brand through

PazerPlus

but most of the startups and brands fail in this second step because they were not making it more worthy by not giving proper focus on marketing strategies like lack of focus on customer acquisition, poor promotional strategies, Lack of capability of getting the word out and most importantly lack of coordination between creative working and technical maintenance. 

You can drive your focus on marketing and more running products on your website and as far as technological advancement goes you can rely on brands like BSETec they can make sure that your platform should be updated regularly, and you should get premium technical support whenever there is a need, and they can make sure that your platform becomes fully function 24/7 to make it more user friendly and so that your user gets everything they want in a very categorized and quick manner.
We at BSETec not only sell the best clone scripts or technologies to reputed brands but we also sell the best customer experience to make sure that every brand we develop gets the market share they deserve in the first place. 
For us, customer satisfaction and commitment to deliver the right service is the primary focus. That is the reason we also give additional benefits without saying like Free installations, Free technical updates regularly, and even premium technical support.
You can checkout the free live demo of the well-designed Etsy clone script right now to experience the most advanced eCommerce marketplace and even you can directly get in touch with us right here to discuss it further by dropping a single message below in comments.
Contact Details
Email : support@bsetec.com
skype : bsetech