How a Mobile App Can Boost Ecommerce Business Revenue?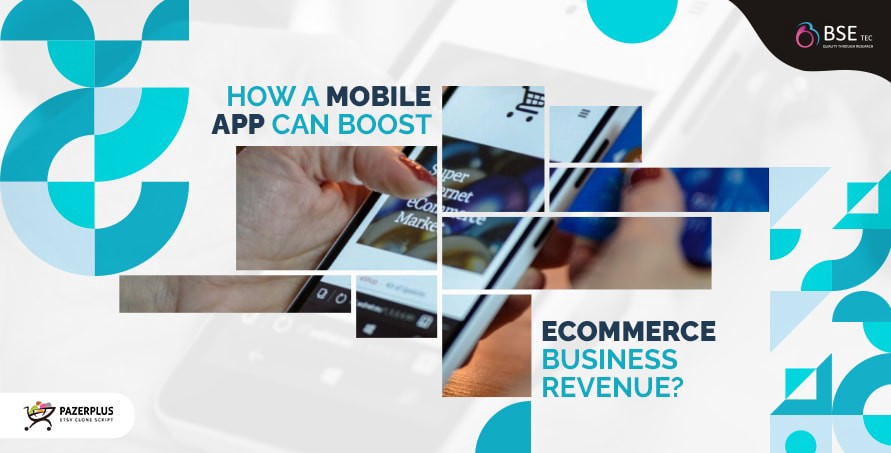 The eCommerce business model is much different from other online businesses as today we have two paths to go in this category as an entrepreneur to boost our business, Where one is to develop a mass targeted platform with high-end services for small businesses to offer their product on your eCommerce marketplace and the other one is to start an eCommerce marketplace one targeted category with specific and platform authorized sellers only to provide all products under one brand name. The eCommerce marketplace today is all about making your eCommerce app and website many users friendly for users to explore any type of product with much efficiency and convenience. 
Create your Ecommerce App With Etsy Clone Script
How an eCommerce Marketplace App Boosts eCommerce Business?
As an entrepreneur, you know the feeling of being incomplete when you don't have an app in your audience's phones to explore your products, So we don't think there is an argument today on why you need an eCommerce app for your business but how an app is increasing your sales basically?
The answer is a User-friendly experience and brand awareness. Well, there is a major difference in exploring products on website and application, As on website a user can jump to your competitor's website in a second, If they feel a single inconveniency over any factor exist in the platform but with the Application, User simply won't have that choice of going over to any other platform as your app is all your brand. You can even do incredible things in your application if you integrate some advanced AI tools such as Augmented Reality filters, Where you can give users the feel of the product virtually to increase the chances of sales. 
Ecommerce mobile app development is even not a big deal as you can develop it along with your website easily with the help of an E-commerce marketplace PHP script, Where you get the liberty to develop any type of readymade eCommerce app within a matter of hours with the stunning website. It is a valuable source of development as modern-day clone scripts come loaded with high-end technologies and tools to provide readymade development in a matter of hours. 
The Etsy clone script developed and designed by BSEtec is much more efficient and worthy to explore for development as it is a one-stop solution for your brand where you get all the tools and technologies backed by emerging technologies like AI, Advanced Data management, Fantastic Framework, and Responsive designs. It is a multi-vendor concept Etsy clone script named PazerPlus. PazerPlus is the open-source Etsy clone that is fully customizable to use and develop a more advanced eCommerce marketplace with much affordability. 
We have the free demo for you to understand the working and features of the Etsy clone script that comes at the end of the day after development so that you have the idea of what you are getting exactly. 
For detailed information, Feel free to explore PazerPlus.