5 Ways Live Streaming Helps Small Businesses Thrive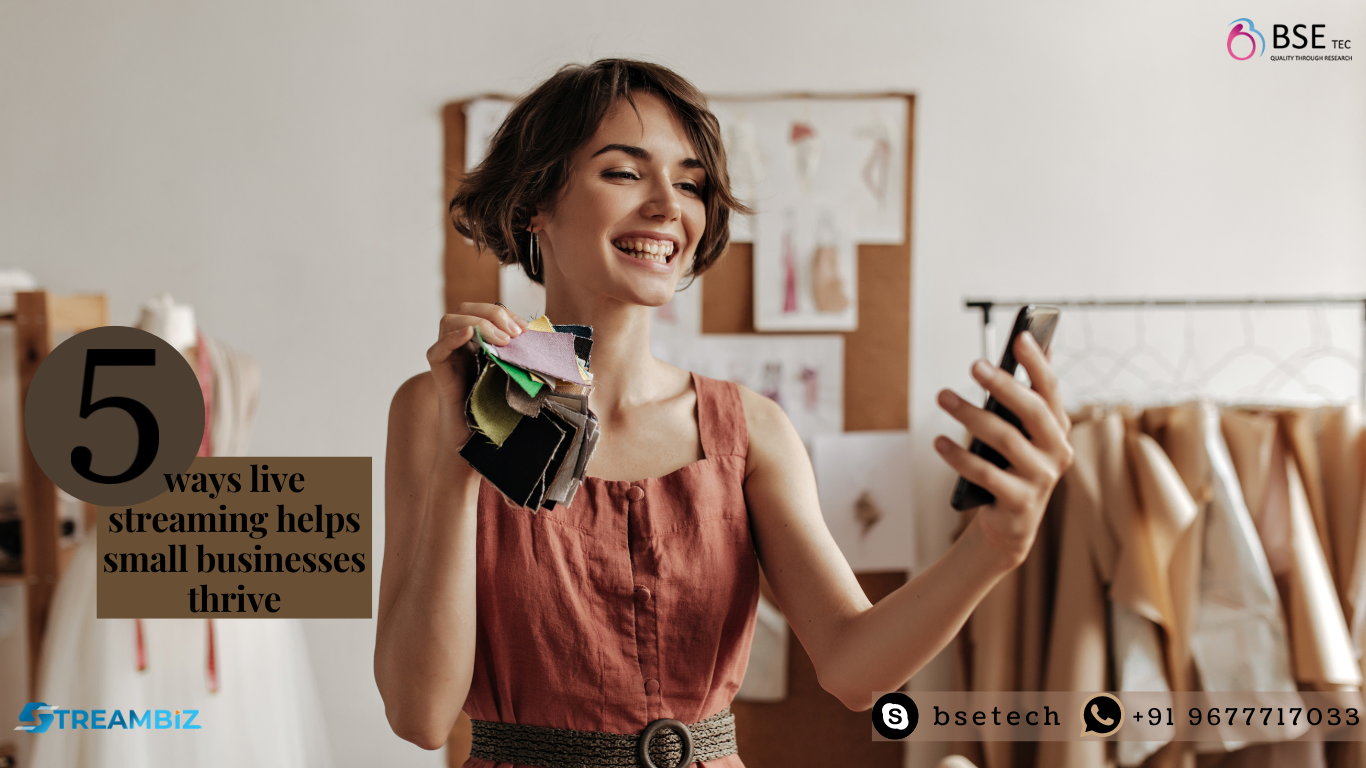 Adaptability, ingenuity, and a little hustle are essential qualities for firms wanting to stay on top in unpredictable times. With more people than ever using live stream video to reach customers, expand services, and accelerate growth, firms of all kinds are discovering new ways to grow their businesses online. For small enterprises, live streaming and investing in a live streaming app is an absolute must. We've got five reasons why you should start streaming right away.
Extend Your Reach:
Let's start with your target audience. Whether you are an eCommerce company or a local tavern, you've most likely had to find new ways to reach your customers this year. Fortunately, video allows you to connect with individuals no matter where they are. That implies you can expand your business beyond your local boundaries and begin to establish a global fan base.
Connect With Your Audience:
Live streaming technology keeps communication between you and your customers alive whether it's for in-store updates, customer feedback, or new product promotions. Live streaming also allows you to provide content that has real value to your customers, all while promoting your brand and increasing your visibility. 
Pro-tip: Use the live chat feature while you stream to make your audience feel extra involved.
Build Your Brand:
There's a reason why influencers love to live stream. It's a powerful way to build your brand. Video adds a layer of intimacy and helps personalize your message. The more you stream and deliver relevant content to your customers, the more likely it is that you'll be able to position yourself as a thought leader in your industry or niche.
Launch New Products:
A live-streaming platform can assist you in the launch of new items or the release of extra material to increase sales and adoption. Have a new product you'd like to show off? Join a live stream to generate interest and interaction. Want to give your users even more value? Consider archiving your live content on a Showcase or OTT channel so that your team may access it all at any time. As a result, your video material will retain its worth long after you publish it.
Get Started Right Away:
There is a widespread misperception that live streaming is an expensive investment. Not so! A simple setup with a phone and an internet connection is an excellent starting point for launching a live stream. However, a little gear never harmed anyone.
An Example Of How Live Streaming Helps Small Businesses Thrive: When  Felicia Alexander, co-founder of the fitness business BoxUnion and her team introduced a live-streaming service, they witnessed the impact of video instantly. "We can now contact consumers from everywhere," she explains. "We currently have subscribers on five continents, and the number is growing every day." In today's world, live streaming for small enterprises is necessary. However, depending on the size of your organization, we understand that it can be intimidating. In a recent study, 80% of consumers reported they'd rather watch live videos from a brand than read a blog. So why still wait to launch your own live streaming platform with the best Bigo love clone script, Streambiz. Contact BSEtec for more details and a free live demo.