How To Build A Job Portal Website Like Indeed?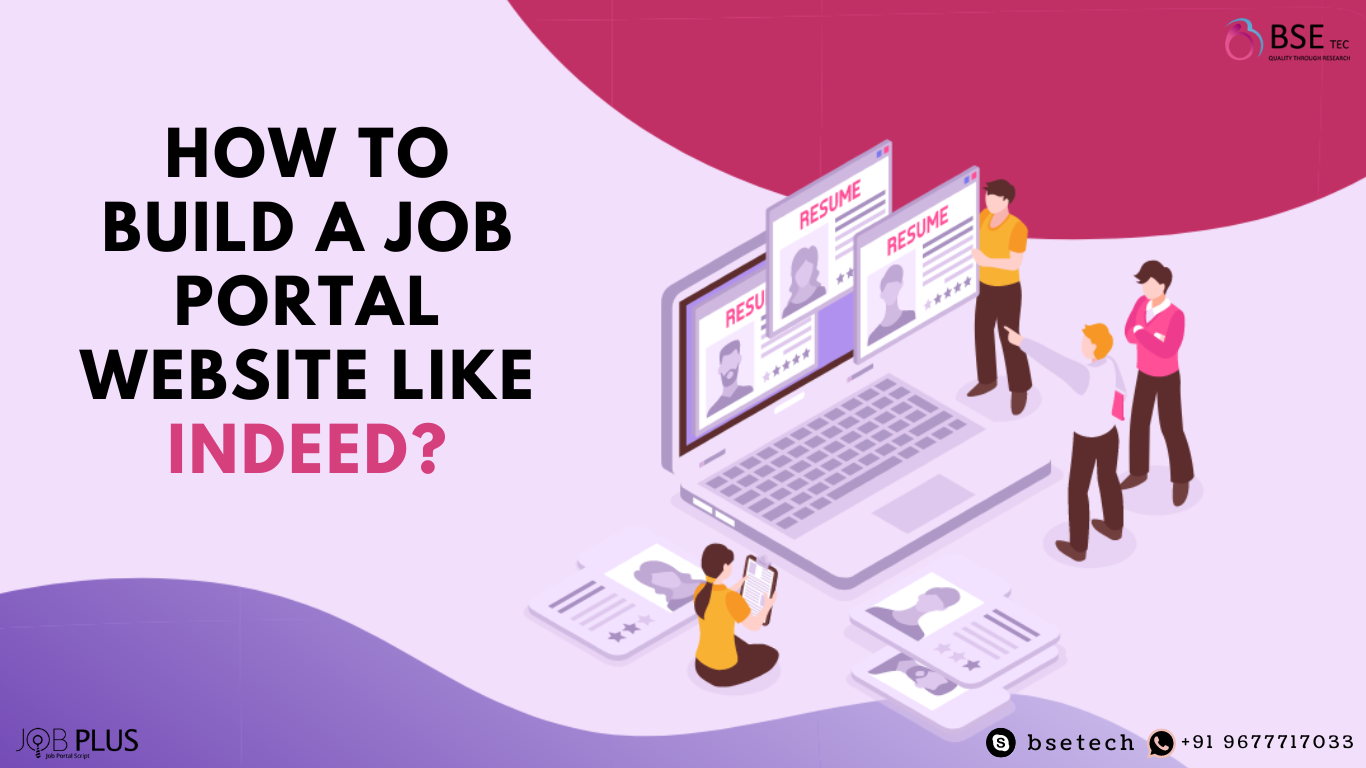 The Job Portal Website is a platform where companies may post job openings and look for qualified people. On the other hand, applicants publish their resumes and search for available positions. In addition, the job website represents a global search engine. It collects job advertisements from several different job boards and posts them on the site. Here is a list of features to consider while building a job portal in regard to employers and job seekers.
For Employers: 
Employer or Company Profile: 

This tool allows businesses to convey about them and indicate their major areas of activity. It also allows for the publication of statistics and feedback from job seekers. A personal biography of the enterprise demonstrates the advantages and long-term aspirations of the company. 

Job Openings: 

Employers post job openings to find professionals. This tool allows you to specify all of the specifics about the job position. These are a company's needs, duties, working conditions, and other offerings.

Employee recruitment Filters: 

Companies can use a filtering system to narrow down the results they want to achieve. Job title, state, city, distance, education level, professional abilities, experience, and other attributes.
For Job Seekers:
Job Seeker Profiles: 

Candidates must input an email address, password, and location, and build/upload their resume in order to make an account on the job portal. Applicants will be able to send their CVs or attach them to their cover letters in this manner.

Advanced Filters: 

This tool allows you to specify the job request by utilizing different search filters. You can, for example, select the income level, firm size, remote/in-office collaboration, and so on.

Salary Comparisons: 

Candidates can compare the salaries for the positions they have entered within a country, state, location, or different companies. 

Job application: 

When an applicant provides a cover letter with a built/uploaded resume, it is the final decision stage.
Additional characteristics
Do you want to make your job search marketplace even more strong, exceptional, and useful to users? You can accomplish this by implementing the following new functionality.
Calculate your salary: This tool helps candidates to estimate their compensation worth. This calculator takes into account professional capabilities, years of experience, and current earnings. The algorithm considers all of the values entered. As a result, it calculates the compensation within the context of the present market condition. This calculator, in particular, determines the candidate's gross compensation. It refers to the salary amount before taxes are deducted by an employer.
CV Builder: It is an excellent choice for both newcomers who are filling up their resumes for the first time and experienced professionals who wish to save time. It provides you with a variety of templates to choose from. In the chosen template, enter the necessary information to create a professional CV.
How BSEtec can assist you in creating a job search website like Indeed
For many years, BSEtec has provided many digital solutions. We concentrate on creating optimized and engaging platforms. In addition, our skilled teams consider the needs of end users while developing a web solution that your consumers will love using. We create an engaging and intuitive UX/UI design based on a thorough research of your potential clientele and their needs. BSEtec has created Job plus, the best Jobberman clone script with stellar features that makes users stay on your job platform. So, why wait, get your hands on it. Contact BSEtec for more details and a free live demo.