How to Start Your Own Freelance Business in 2023: A Complete Guide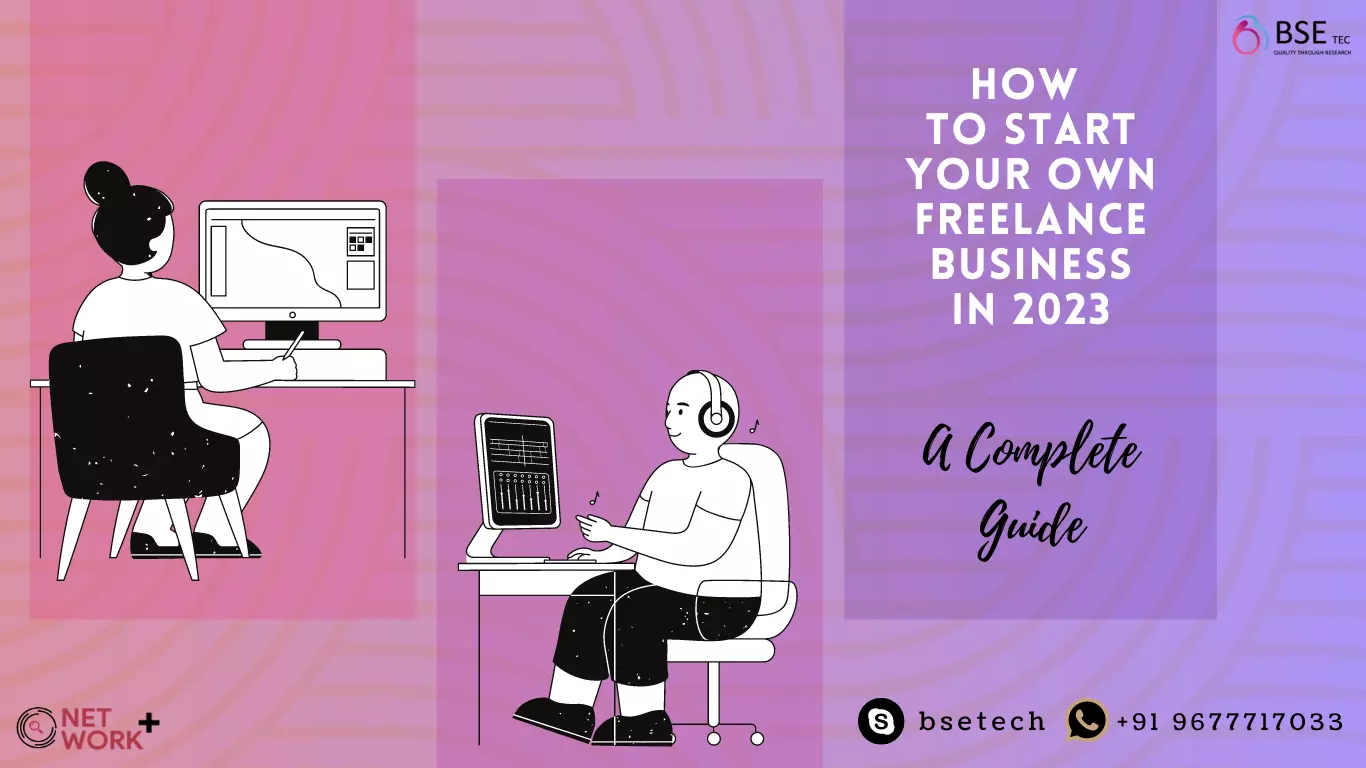 According to Forbes, following the COVID-19 crisis, 47% of hiring managers are more likely to hire independent professionals. This simply emphasizes one point: Freelancing is a godsend for individuals who intend to become independent workers in the near future. But how does one go about starting a freelance business? Well, we have got you covered! Here are 6 ways to start your own freelance business using upwork clone websites in 2023.
Determine Your Area Of Expertise:
The only way to get started as a freelancer is to identify your area of expertise. You must comprehend how you can assist others while still earning a living. Is it as a school or college tutor, a freelance consultant, a freelance content writer, or a web developer? The list goes on and on. There is so much more to freelancers than there is to individuals who are confined to a single company with a single job. A freelancer has the freedom to work in more than one field. Once you've determined your area of expertise, you're ready to launch your freelance business.
Create An Online Presence:
As the saying goes, success does not happen overnight. Similarly, a freelancer does not start getting work right away. It takes time and effort to create your company's market presence. You must inform folks about your service(s). The majority of freelancers opt for famous freelance markets such as Freelancer.com and Upwork. They have no idea that these marketplaces cause more harm than benefit. These platforms have millions of freelancers registered. Competing with other freelancers may trap them in bidding wars. So, going online and creating your marketplace is an excellent approach to establishing your internet presence. It is a one-time expense. It assists you in staying on top.
Locate Potential Customers:
It is critical to identify your target market once you have settled on your freelancing talent and developed an online marketplace. When you know which clients qualify as prospects, it is easier to implement marketing techniques that will allow your freelance firm to reach them. You may turn your website visitors into prospective leads and approach them to provide your services with the help of your marketplace and social media marketing. You must build your website appropriately to ensure that your clients receive information about your service. They should comprehend what service your freelance business provides and how it might benefit them if they visit your website.
Set Your Pricing:
As a freelancer, you have complete control over your price. You can even choose whether you want to get paid hourly or at the end of the job. If you are just starting out as a freelancer, you should consider your rivals before determining your cost. It should not be too expensive or too cheap, and it must appear reasonable to the client. You can even design packages for your clients if you prefer to work as a freelance consultant or tutor. These packages might offer your clients a discount on a fixed amount of sessions, which you can use to attract new clients.
Market Your Work:
There are millions of freelancers out there, and the only way for a client to find your freelance business is through effective promotion and marketing. You must work in accordance with your prospective clients' expectations. You must publish blogs and pieces that help people understand your company. Clients will be interested in your service and consider hiring you if you post material that is relatable to the audience and relevant to your business. For example, if you are a freelance consultant, you may upload content about the type of advice you offer and host free webinars to attract new clients. However, the best marketing plan for one freelance business may differ from another.
Make Connections With Other People:
Networking is critical for any business, but especially for a freelancer. It is critical to connecting with prospective clients in order to pique their interest in your company. You can contact them for discussions, invite them to events, and even hold webinars or online sessions for them. Giving focus to these connections can be really useful because they will be more eager to employ your services simply because you have built a rapport with them. It is important to network on a regular basis because there are many competitors out there who may be pursuing the same leads as you.
To launch your website similar to freelance.com, get your hands on the best Upwork clone script, Network Plus, which is a highly configurable product that may be tailored to your specific needs. Our technical professionals have created a user-friendly interface that allows you to construct an Upwork-like website that meets your specific requirements. Contact BSEtec if you are interested in developing a similar platform.