Upwork Business Model: How Upwork Works & What Is Upwork Clone?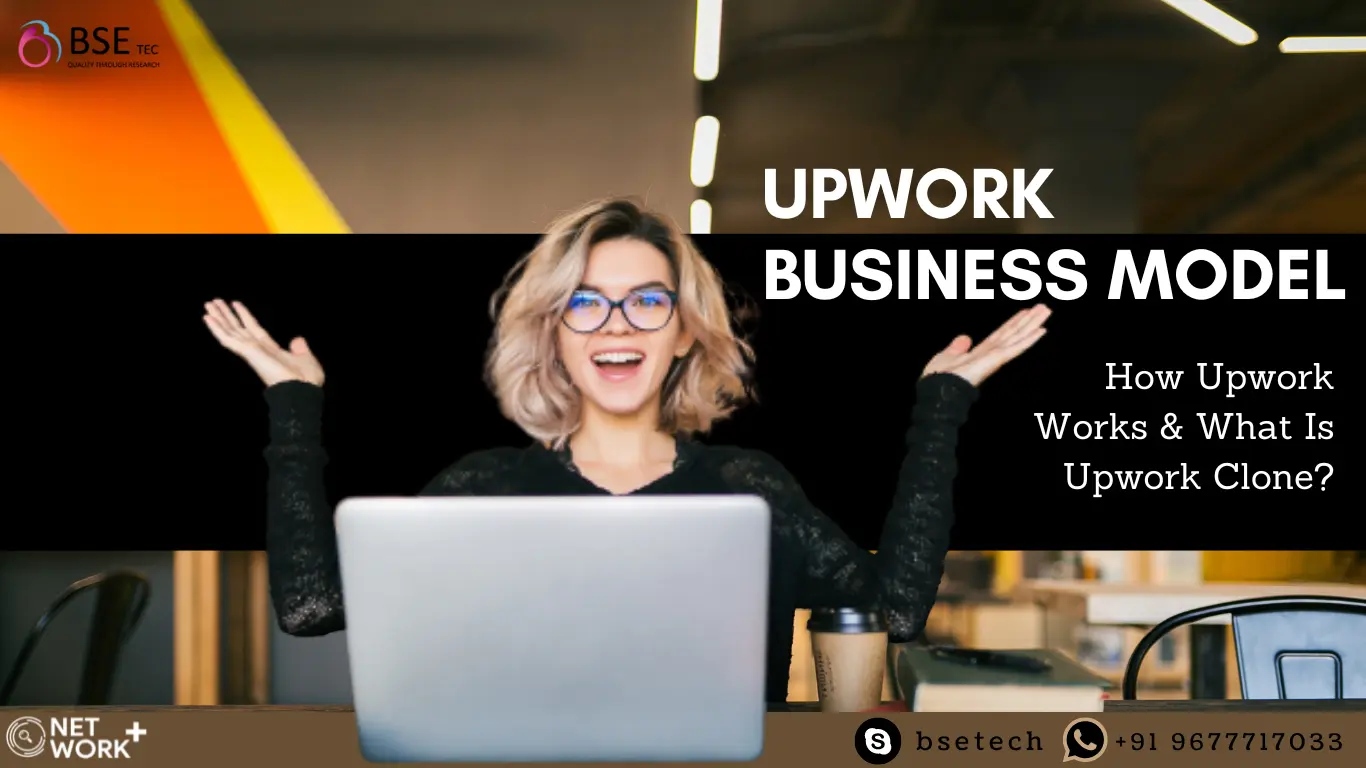 Upwork is a renowned freelancer marketplace that was formed in 2015 by the combination of two freelancing companies, Elance and oDesk. Srini Anumolu and Beerud Sheth established the company Elance. Similarly, Odyaaeas Tsatalos and Stratis Karamanlakis launched oDesk. Upwork was founded 18 months after the merger of these two organizations. Upwork's fundamental concept was to connect businesses with freelancers to fulfill commercial jobs. A freelancer marketplace platform brings together two parties: Employers and freelancers. Upwork helped to popularise freelancer marketplaces among both parties.
The Advantages of Freelancer Marketplaces for Businesses and Employers
Employers can find more accurate talent for their organizations by using freelancer markets.

Employers gain access to a large pool of competent specialists that match the project's prerequisite criteria.

Employers have the advantage of selecting a low-cost applicant to execute the job.

They have the ability to review past work submitted by candidates and select the best candidate for the job.

Employers must only pay for the work that is assigned, which is a more cost-effective choice than permanent employment.
The Advantages of Freelancer Marketplaces for Freelancers
Candidates have extensive exposure to their talents while working at their leisure.

Freelancers may be able to work with their preferred employers regardless of their location.

To ensure timely payments, freelancer markets provide secure payment solutions based on escrow systems.

Freelancer applicants love work-life balance because they can start a job whenever they choose.
The expansion of Upwork has contributed to the popularity of freelancing marketplaces. Here are some important Upwork statistics:
Upwork has 145.4 thousand core active clients who spend at least $5000 each year.

Upwork reported sales of $373.63 million in the fiscal year 2020.

Over the last four years, Upwork's income has increased at a CAGR of 22.4%.

In 2020, roughly 1500 freelancers were active on Upwork, representing a 50% increase over the number of freelancers in 2018.

Increase in Upwork Revenue:

Such astounding growth figures have piqued the interest of entrepreneurs who want to learn more about the Upwork business model and start an

Upwork clone.
What Is the Business Model of Upwork?
The Upwork business model is based on the concept of getting work done for a company without hiring a full-time employee. Businesses and employers advertise their task requirements on Upwork. Upwork evaluates the assignment specifications and links them to the appropriate freelancers. Before interviewing the top prospects, employers can study the candidate profiles, reviews, and bids.
Invoicing and payments for work are handled through Upwork protection, so companies only need to pay for allowed work.
Upwork Earnings: Upwork Revenue Model
Upwork has raised $168.8 million in 12 fundraising rounds. In addition to funding, the Upwork revenue model has two revenue streams:
Freelancer Commission:

Upwork charges a 20% commission on the first $500 a freelancer charges an employer. In the future, the freelancer must pay a 10% commission on billings between $501 and $10,000, and a 5% fee on billings over $10,000.

Employers Can Choose From Two Membership Levels:

Upwork offers two membership plans to employers: Basic and Plus. The base package is free, and companies can receive three freelancer proposals for each job opening they post. The plus plan is $49.99 per month and includes a dedicated account manager and 15 proposals per job ad.
What Is Upwork Clone?
Upwork Clone is a script that allows you to construct a website that looks similar to UpWork. It incorporates all of UpWork's features, such as the searchable freelancer database, payment system, and feedback system. Upwork Clone is an excellent option to launch your own freelance website. It is simple to use and includes everything you need to get started. You can start your own business right away with Upwork Clone such as Network Plus, which may be able to assist your business reach new heights in a matter of minutes. Contact BSEtec to learn how to build a customized freelance marketplace for your business.