A simple guide to start your Real Estate Marketplace Business in 2022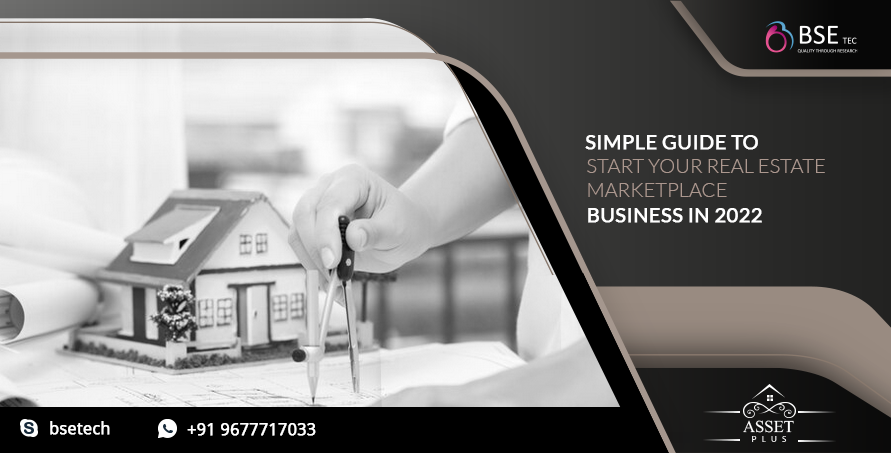 In the year 2020, There are many platforms coming into the market with new tools and features regarding the real estate marketplace.  The reason for the development of a real estate platform is because people now can see any property in the world that is listed for sale virtually. The development of the real estate marketplace business just like Zillow and Trulia is also very easy and affordable if you have the right resources with you. We at BSETec developed AssetPlus. AssetPlus is an advanced Trulia clone script loaded with all the exclusive features that the Readymade Trulia clone requires.
Tips to Start Your Real Estate Marketplace Business in 2022
Well, We can tell you what you can do unique to do that helps you gain more users and spotlight in the real estate industry. 
Property Listings :

 When you develop your commercial real estate marketing platforms using an advanced Trulia clone script then you have to see if that provides an unlimited list of properties all over the world under categories like commercial residential and rental. 

Bid Management : Property listing websites should have a bid management system so that every user can bid for their favorite property at ease and so that every user can get their property in a fair and organized manner.
Registration : The platform should register all the agents and developers with a proper verification process so that users all over the world should trust your platform. Also, You should give reviews and points to every developer and agent-based on past user experiences so that the next customer should make their decision according to that. The real estate marketplace is so niche and these steps are mandatory to take.
Calculators : sometimes normal users that don't have enough knowledge of property calculations find it difficult to invest in real estate. For them, If you add advanced calculators then it will be good for your platform as well as your users.
Know the 5 Essential Steps to develop your Real Estate Marketplace
Why AssetPlus- Zillow Clone Script?
AssetPlus is the most superior Trulia clone script developed and designed by BSETec, That allows you to create your real estate marketplace business with the latest technology and features available. AssetPlus can be the source of development of your most successful real estate platform because it is having AI-based tools like VR, Where you can get the feature in the platform to offer your buyers to have a full experience of property by visiting virtually, and it always boosts the decision-making process as a customer can see your property even in a global pandemic in the comfort of their homes.
We at BSETec always try to solve consumer problems with the best and advanced software development services in the industry. If you get the Zillow clone script from us, Then you are also getting many additional services. like Free installation, Free cost system upgrades for 3 months, Free technical support, and many more. You can check out its features and working right now with the help of its free of cost live demo. 
For more details about the pricing and technical documentation get in touch with us today by leaving your message or details below
Contact Details
Email : support@bsetec.com
skype : bsetech