Advanced online food delivery script with features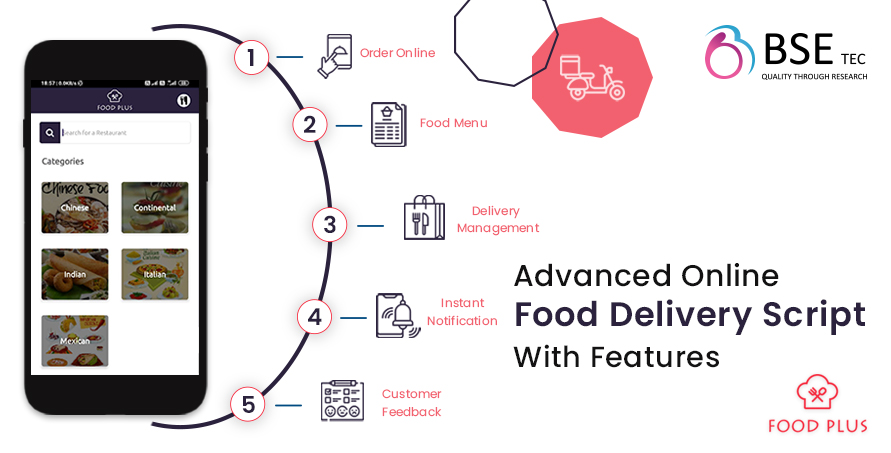 With hectic schedules and insane work hours, people do not have the luxury to waste time. In fact, who would want to go to a restaurant while neck-deep in work. Or you're probably just looking for a tub of popcorn while you're binge-watching in Netflix. All the same, online food delivery app, FoodPlus to your rescue. The past year has seen many innovations in the food ordering system, services and technology… Let's plummet into the features of our online food delivery script.
When customers pre-order, the restaurants can plan their orders beforehand, and assess the quantity of raw material they require, where their key ingredients are perishable. This cuts down costs as it reduces the wastage of food and helps the chefs prepare dishes efficiently with less turn around time. With FoodPlus, restaurants know accurately the number of orders and what to prepare. They have ample time in their hands and can double-check food before they are out for delivery.
Restauranteurs can satisfy customers through feedback cards, loyalty points, discounts, vouchers, membership services etc., This keeps your customers in the loop and will get them talking. Thus your popularity will spread far and wide. People can books tables in advance so there is no rush when they reach your restaurant. They can choose where they wish to be seated, table with a view, at the balcony etc., For restaurants this is a gift from heaven. They don't have to worry about anything other than preparing food. BSEtec, a clone script solutions company has designed FoodPlus, to the relief of restaurants worldwide. For more information, head to our website BSEtec.com