Don't start from scratch – Start building your first prototype using Protomock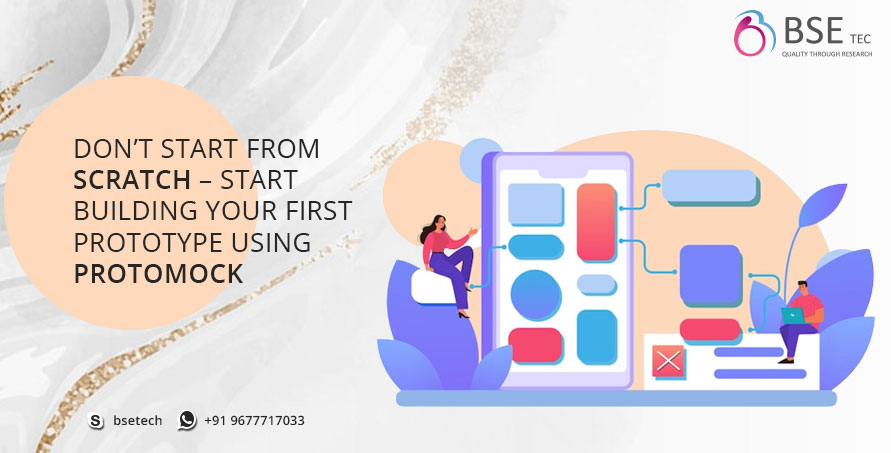 For demonstrating the functionality of your concept or idea, before spending your entire resources on building the final version, it is essential to build a working prototype. 
A prototype is the rough draft of the final product that looks and feels just like the end result, however, it is just the design mockup, but is not the final product itself. It is a great way to gain insights into a design thinking process. The prototyping method includes producing an early, inexpensive and scaled-down version of the product so that one can reveal the problems with the current design. 
Read, "What is Protomock all about?"
How can one use a prototype? 
A prototype can be really helpful in:
Creating a tangible idea for people who might not have enough coding knowledge

Concept and idea testing for websites and apps

For understanding user behaviour

For demonstrating ideas to stakeholders and investors

Helps you to test and refine the functionality of your design

Makes it possible to test the performance of various materials

Describe your product more effectively

Encourage others to take you more seriously
With Protomock, you can create your first prototype that will help in demonstrating your ideas on a number of different platforms which you can share with your designers, developers, stakeholders or even your own customers. 
This will be really beneficial for you as you don't have to start from scratch, as you would already know what is best for your product and what idea won't work.
Steps to prototype
Do your research – You need to conduct your fair share of research before you start to bring your idea into a tangible form. You need to have a proper understanding by detailing the requirements, complementing this with a further competitor and industry research & analysis.
Define target audience – Defining an audience is a necessary part of building a prototype as it will help to create a better impact to the users who are going to use the product after its development. So, the prototype can be made according to the user's preferences which will depend upon their age, profession, etc.
Design your prototype – Designing your prototypes, wireframes or mockups for your website or app with

Protomock

is easy and quick, especially because you will get design support from our end.
User testing – Once you are done with your prototype, you can start with your user testing which will help you get early feedback about the shortcomings and glitches of the product prior to its development.
Refine and repeat – The moment you get feedback about your product, you can refine the product and repeat the process until it reaches user satisfaction.
So, start your design thinking journey and take your first step towards the product development process by Prototyping your ideas with Protomock. Contact us now!