Speed Up the Prototyping Process with ProtoMock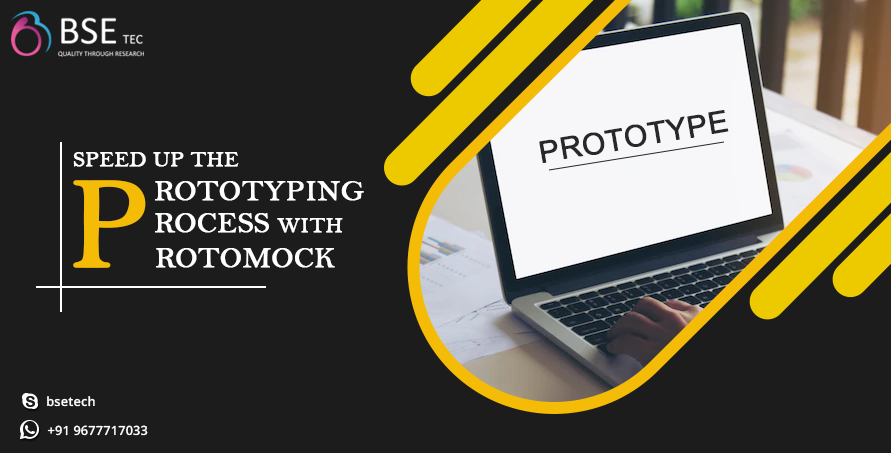 Using visuals to describe thousands of words captures the old adage, "A picture speaks a thousand words". However, this same approach for design and development specifications that pens down how a system should behave and look like is called prototyping. Rapid prototyping is the iterative approach to interface design process– which involves preparing mockups of how the website will be after it's development. If the future state of a system be it a website or application can be validated before investing valuable resources like time, money and energy, then one can receive feedback from the users prior to its development, which helps to make improvements to the final design and reduces the need to do changes during development. If you're finding a good prototyping software which will not make a hole in your wallet and will create design mockups of your website/app, then look no more–Protomock is the one stop digital solution to all your prototyping needs. It will help you craft a mockup that will look and function like the final product, to avoid missed requirements and reduce the risk, while leading to a better design faster. 
Some of the features provided by Protomock are– 
Zero coding knowledge required–

Are you someone who doesn't have any prior knowledge about coding, but you want to prepare the mock up design for your website/app, then fret not! Protomock is at your rescue, as it requires zero coding knowledge. 
Share with a group or team–

You can work with your team by sharing the same cloud storage space and gather feedback from the entire team. They can leave their comments if they want any changes and you all can design the end product together. 
Collaborate with companies–

Because of sharing the same cloud space, you can collaborate on projects with various other stakeholders, managers and companies by sharing the URL and working on the project together. 
Design Support–

With the paid membership of Protomock, you will get an in-house designer support as well. This is a feature that is exclusive to Protomock, and will help to get the desired Prototype you wish to build. 
iOS and Android compatibility–

Protomock helps to build websites and apps which are compatible in both iOS and Android platforms. This helps to create designs which have a mobile-first approach as well. 
Paid Membership allowances–

The Paid membership of Protomock provides a number of allowances like coupons, gift vouchers, make up to 100 subdomains for a single project, and other amazing deals varying from time to time. 
Design from the comfort of your home–

Design your mockup anytime and from anywhere with Protomock. No matter if you're at your office or at some remote place, with just a stable wifi/internet connection, you can use Protomock for your design purposes. 
Conclusion
Protomock is an invaluable tool that not only takes care of your prototyping needs, but also makes sure that the final product has been etched with finesse or not. It helps you to create a cutting-edge design with a friendly user interface and will identify the gaps to be filled before you launch your website/app. To become immune to making a mistake while the final development, Protomock is your safe haven.