Doordash Clone – Outshine Your Competitors By Creating An food delivery App Like FoodPlus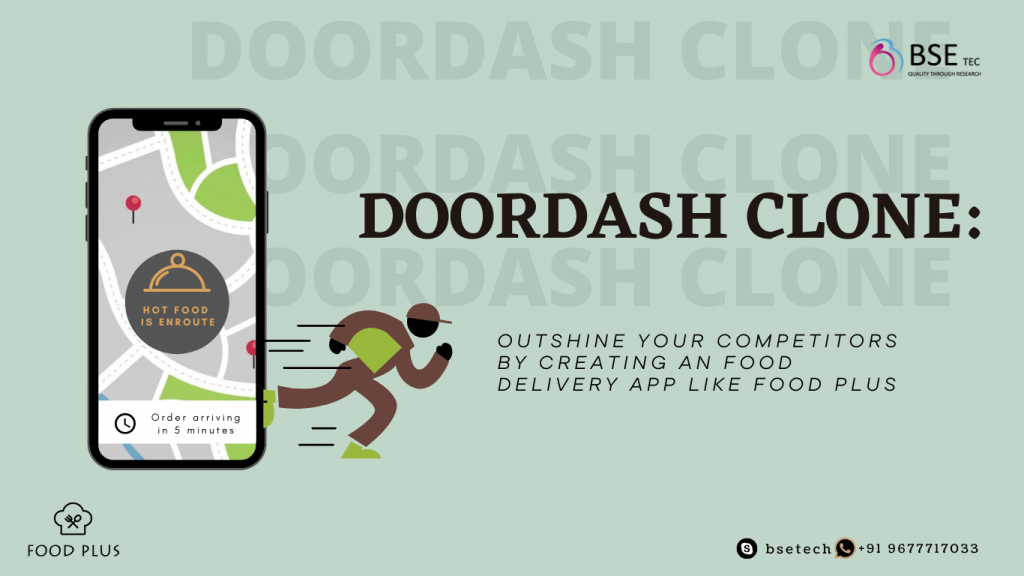 In this digital age, food delivery apps are becoming the next big thing in terms of consumerism. The busy lifestyle of the millennials has led to the popularity of various on-demand applications around the world. The difficulty of cooking, waiting in long lines, or leaving their homes especially during the ongoing pandemic, has been addressed through these apps to a great extent and such food delivery apps have made us dependent on them and have had a profound effect on our lifestyle.
Why should a restaurant make its own food delivery app?
People work from home or study at home in times like these, don't want to waste time when they can get everything with just a click on their screens. In addition, because of the unprecedented impact of Covid-19, many restaurant businesses have been affected negatively. However, having their own food delivery stage can save restaurants from shutting down, and thus, becomes a saviour. However, these 3rd party apps charge a very high commission, compelling the restaurant to open their own food delivery business, which you can do seamlessly using Food Plus- the DoorDash clone. 
Also read, "What are the 5 Things you should know to develop the Best Doordash Clone?"
Some of the food delivery app features are as follows:
If you are creating a food delivery app, you must look for the following features:
Multiple Payment Gateways – The first thing that is required for all sorts of digital payment gateways, because there are very few people who use cash these days for making payments.
Restaurant Dashboard – The restaurant should have a robust dashboard that can tackle and track all the orders placed, numbers, special items, etc. at the same time.
Ratings and Reviews – Ratings and Reviews are a very important feature in a food delivery app because they can help the other customers understand which food they should purchase or not.
Map Integration – Maps can be integrated into the food delivery platform to understand where did the dasher reach and how long will it take for them to deliver the order. 
Push Notifications – The best feature in an on-demand food delivery app is the integration of push notifications which sends a variety of deals and offers from time to time and also reminds us if we left something in the cart.
Know More, "Swiggy Clone Or Doordash Clone? Which Is The Best Food Ordering Script?"
How to start a food delivery app?
If you want to start a food delivery app, then you must choose the Food Plus script, which significantly reduces the cost of development and offers you all the key requirements of a food delivery app.
Summing up
So why wait? Contact BSEtec today and get going with your food delivery business!