Top 6 Technology Aspects Shaping Online Food Delivery Business Across the World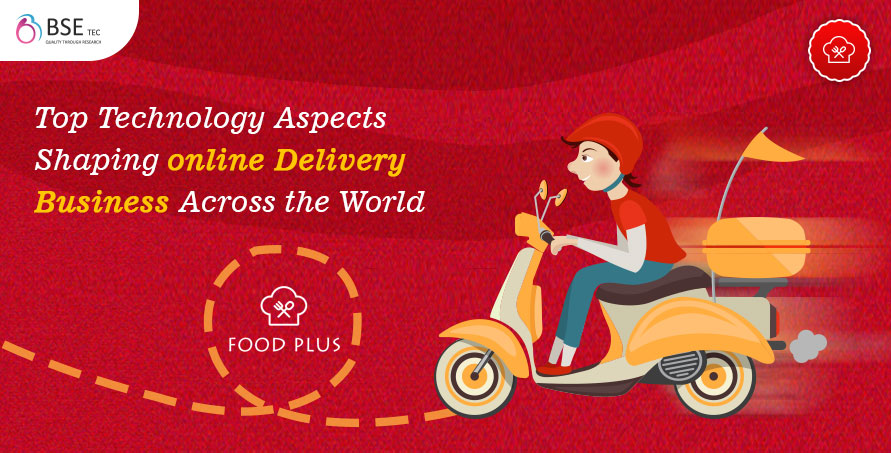 When it comes to food, tech isn't always the first thing that pops in our mind. But given the fact that everything has undergone remarkable digital advancements, now when we think of food the first thing that comes in our mind is a food delivery platform like Doordash or Zomato, which will serve us our favorite cuisine at our doorstep with just a few clicks on our mobile screens, without even moving an inch from our couches. Especially after the global pandemic, food delivery has become a blessing for both the customers as well as for the restaurants, or else they wouldn't have been able to survive in tough times like these. In the past few years, the online food delivery business has made a revolutionary impact by giving its customers a better lifestyle by offering comfort and conveniences. The online delivery portals are getting popular with each passing day because of its flexibility and modern business approach, to match the pace with the fast life of the millennials. Thus, many businessmen are investing in building food delivery apps. However, development of an app from scratch is a lot of hard work and takes an ample amount of time away. So, most entrepreneurs are opting for food delivery clone scripts. 
Food Plus is the food delivery clone script offered by BSEtec, which is a seamless and intuitive script for developing a great website or app for your business.
Top Technology Aspects that are Shaping the Online Food Delivery Business
Integration of Artificial Intelligence– If something that has the potential to transform the entire digital industry, it has to be artificial intelligence. It maps the behavior patterns, and search patterns of the user and shows the images of the particular food items that he would be interested to buy. Thus, understanding the user's tastes and maintaining the demand and supply chain. 
Voice Ordering– Convenience is king. And with the incorporation of Artificial Intelligence, Voice Ordering food is the next thing that consumers look for in this generation where people are busy being busy and don't want to spare time to even type. So, voice ordering is something that is going to revolutionize the food delivery services further. 
Google Maps Integration– The food delivery apps have partnered with Google to enable the consumers to directly order from Google Maps to see the nearby food delivery restaurants and then initiate their order accordingly. 
Delivery speed time– Customers can now see how much time the Delivery Person (dasher) will take to reach the delivery destination. It has an integrated GPS tracker that tells exactly where the dasher is and his estimated time of arrival.
Use of Augmented Reality– Augmented Reality is being used in the food delivery process which have become magic wands in driving new customers to many food delivery online stores and services. To refresh their digital marketing strategies and PR campaigns and for boosting sales and expanding brand awareness, many companies are using AR. 
Mobile Apps– Apps are much more user friendly than websites. Apps have made it so convenient for consumers to avoid the long restaurant queues and just get everything at their fingertips with a single tap.
Conclusion
If your online food delivery business needs an app or a website, look no further. BSEtec is here with its numerous digital solutions for all your digital needs.