How to Make Money Via Mobile Live Streaming Apps?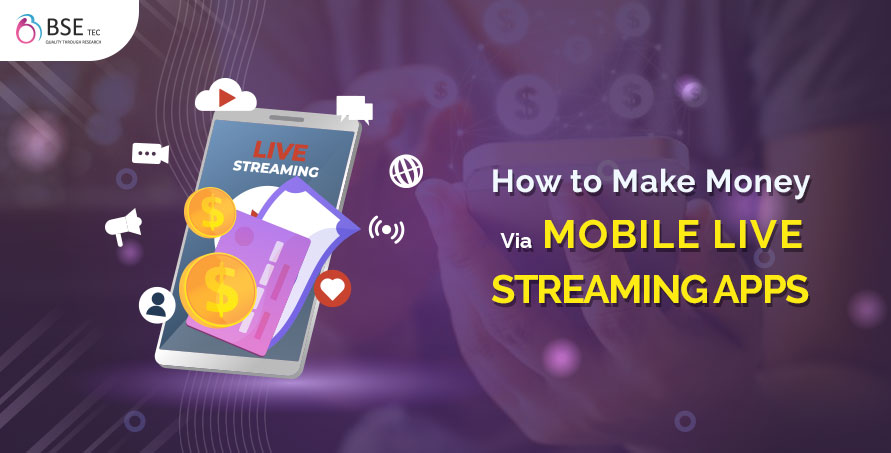 When it comes to live streaming, many people have this preconceived notion that it is just about playing video games and inviting other people to watch as you play. But there are plenty of other things happening around live streaming that people are missing out on. Mobile live streaming apps can be more than just a hobby, it can act as a source of income as well. This is the reason behind many entrepreneurs and businessmen are investing their resources on developing live streaming apps like Bigo and Periscope. However, creating an app from scratch is an obsolete concept, as it is time consuming and expensive, which is why Live streaming clone scripts like Live Plus– inspired from the periscope clone are being used to develop apps. Live apps developed from clone scripts are more likely to be successful as it has a high visibility factor due to being a replica of an existing popular Live streaming app. 
Monetizing live streams is one option to actually bring diversity into your income sources. It is an interactive experience with live comments from fans, and you can talk to a global audience, without even stepping out of your home. Moreover, it is a great way to connect with new people online.  
Live streaming is quite an easy task that almost everyone can do, but knowing how to generate money from that place is something that you need to know.
Money Making Methods with Mobile Live Streaming Apps
So, to make profits out of a live streaming app, you can generate revenue methods like–
Launch your own platform– To make money from your live streams, the most profitable way is to have your own platform where you can charge your monthly subscription fee, host your live streams and have control over your marketing. 
Create your own products– An excellent way to get paid to live stream is having your own products which can come in several forms like merchandise, books, digital products, etc. 
Revenue from Ads– The Ads that play during the stream or after opening the app can generate a lot of money, so why not use them for live streaming. Advertisement bucks are used all over the internet including YouTube and Google. So, it's high time for you to use it in your live app too. 
Getting Gifts or Tips from Fans– There is a gifting option, where the viewers can send you coins, that you can withdraw from the admin when you want to. So if you are looking for a platform where you can start video streaming as a side gig or as a career move, live streaming platforms can help you achieve that. 
Sending affiliate links– You can also send affiliate links for getting money, put it somewhere in the description, where the users will use that link to purchase the product and you'll earn commission. Sometimes you don't even have to post the link, if you give the product promo or coupon code, that they will use while shopping at the place you're promoting.
Conclusion
Ever since Live streaming has become accessible to the public, the internet has exploded with opportunities to do new and interesting things while earning some money sideways. When it comes to live streaming, your audience is the biggest asset. So, if you're interested in creating your own mobile live streaming apps using our seamless live streaming clone script– Live Plus, then contact us for the live demo today!