Tools and Technologies used in E-learning Software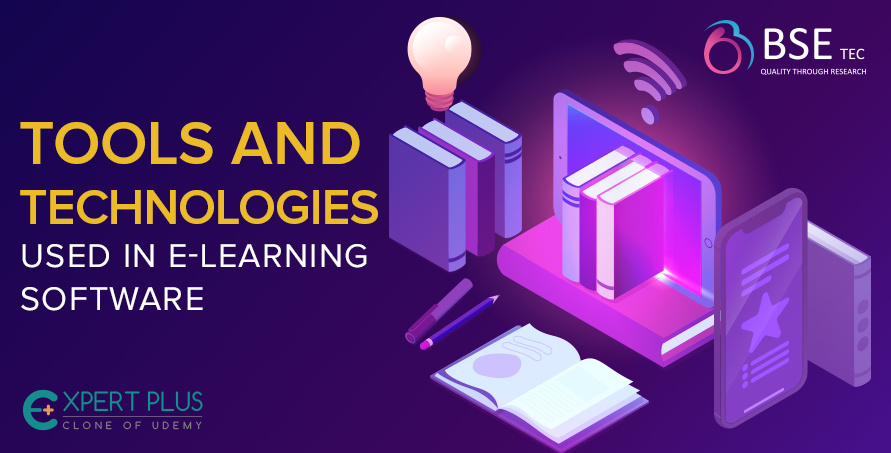 E-learning is becoming one of the popular ways to earn and many colleges and universities have also started using it as a great way to educate and enlighten the students effectively compared to classroom learning. Although classroom learning has its advantages, e-learning software can be used to enhance the learning standards and can help in extending the service beyond the campus. There are certain ways to create e-learning software including the use of clone script which is the best among the others as it is fast, economical and user-friendly. Expert Plus is one of the clone scripts used to create an e-learning software using Udemy clone laravel framework which is scalable and convenient for customisation.
Here's a list of technologies used in creating an e-learning software:
Hi-Tech Learning
Through Hi-tech learning, the students can learn through various ways including videos, audios, pictures and textual material. This makes learning better and enhanced rather than being boring for the students.
Bootstrap Responsive Design
With a well-responsive design, an app tends to be more adaptive to any device. An app that has a good responsive design is welcomed by users rather than poorly designed application which would have a lot of issues.
Social Login
With social login option, the user could simply sign in using their existing social accounts such as Facebook, Google or Twitter. Besides, it helps in posting activities on social accounts as well.
Laravel 5.5
Laravel 5.5 is a simple yet effective framework which keeps the web location codes in an organized way and saves you from stringent maintenance issues.
Multiple Payment Gateways
Users can make payment for the courses or membership through any means rather than just a single mode of transaction. This is especially helpful for students who come from various places across the world.
Theme Management
Super admins can manage the banners that are put out on the homepage. It is more like a promotion piece or a piece of news about the latest work by the LMS and this helps in gaining the attention of the visitors.
Using these tools, the admin can manage the LMS and give a great learning platform for the interested students. With better responsive and adaptive e-learning website or an app, it is great to take education to further levels. If you want to create an LMS or a website for E-learning management, Expert Plus can help you out with its matchless features and support from our side. We help you in launching your app in no time, right from white-labelling till the updates that you require once in a while. Check out our demo and start with your e-learning journey right away.