Live Streaming Apps for Startups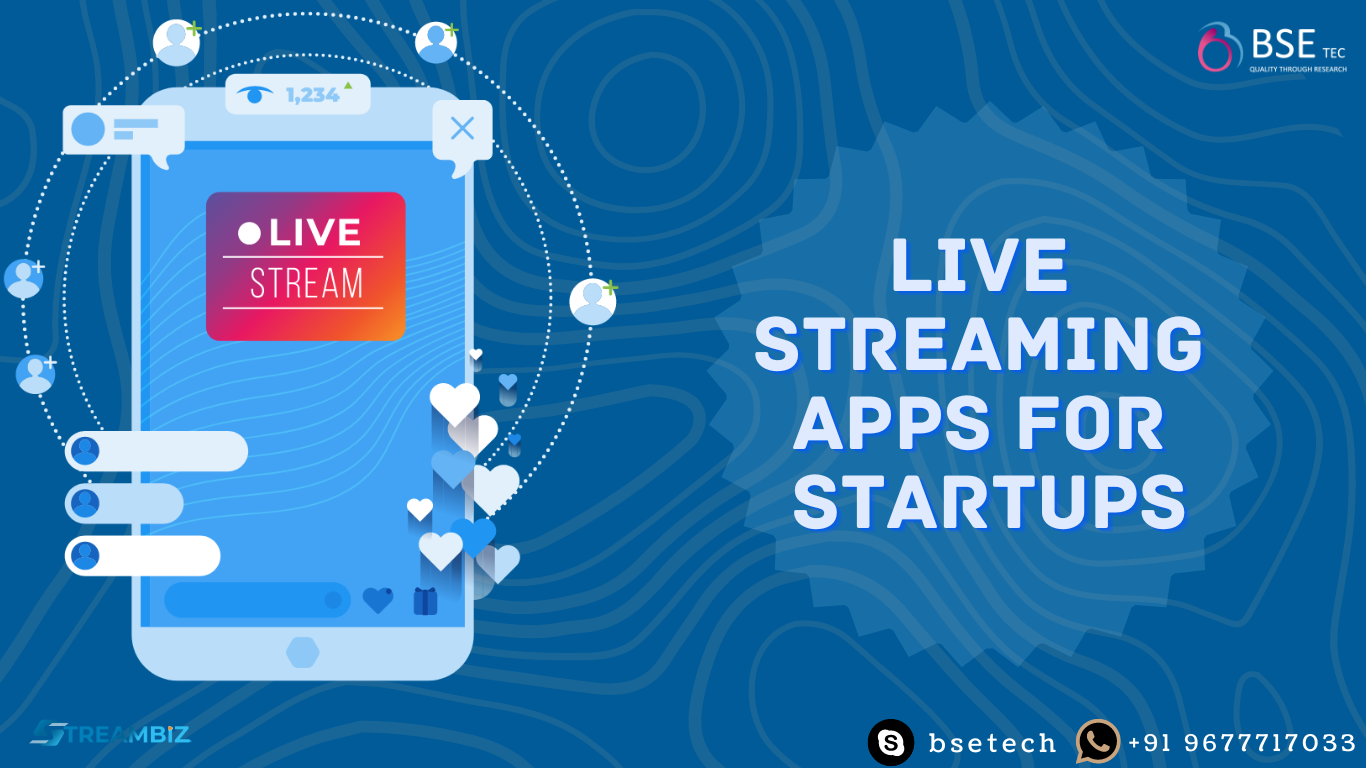 Live streaming is a type of broadcasting that sends audio and video of real-time events to viewers via the internet. Live streaming apps are becoming increasingly popular in the professional sector because it allows businesses and organisations to connect with their audiences on a deeper level despite physical distance. Because it allows professionals to share live announcements, online classes, promos, product launches and wildlife broadcasts, streaming live events online can be useful and powerful in a wide range of circumstances. There are various reasons why live streaming could be beneficial to your company.
How To Decide Which Live Streaming App Is Best For Your Enterprise?
If you're looking for an easy-to-use live streaming app, then there are several options out there. You'll need to consider what type of content you plan to share, whether you want to use a desktop or mobile app, and what features you'd like to see.
Do You Need an App or Just a Website?
Mobile live streaming apps helps you reach wider audience as everyone has access to Smartphones. Also, many people think that they need an app to stream live events, but that's not necessarily true. In fact, some of the best live streaming apps are web-based. These apps allow you to broadcast live events without having to download anything. They also provide more flexibility than traditional apps because you can easily add new streams at any time. But many live streaming app scripts that are available which provides both live streaming apps and website.
Is it Free or Does it Cost Money?
If you're looking for free options, there are plenty of them out there. You can use tools like Facebook live, Instagram Live, YouTube Live, Ustream, Justin TV, Livestream, and Twitch to name just a few. However, these services aren't as flexible as other options. For example, you won't be able to add new streams or edit existing ones nor you can gain any insight about the audience who participated in the live. 
Why You Need Custom Live Streaming App For Your Business?
As we all know data is the new gold. The best live streaming app will allow you to live stream video content directly to your website, Facebook page, YouTube channel, etc. It will also provide analytics that show how many people watched your broadcast, where they came from, and which social media platforms they used. These data from custom live streaming apps provide demographic details to gain insights about the targeted audience or about people who liked engaging with you and through which platform.
Are The Live Streaming Apps Mobile Friendly?
Another thing to consider when choosing a live streaming app is whether it's mobile friendly. Many people prefer using their smartphones to watch live streams and events because they're more portable than traditional TVs. So, make sure your app is optimized for mobile devices.
How StreamBiz can help you?
By using StreamBiz, you can select one of the best live streaming scripts and create a website or app that is compatible with both iOS and Android. StreamBiz is easy to use and its responsive design allows you to reave every kind of device! Contact BSEtec for more details and a free live demo.