Live Streaming Apps – A Potential Tool for Business Engagements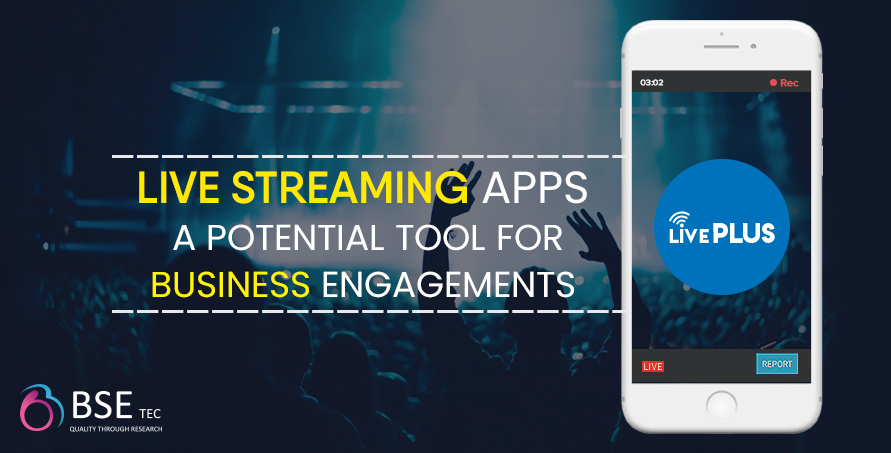 Hosting parties, organising events requires a lot of planning and strategizing to make it successful and gain effective outcomes. Perhaps, a lot of money and time is spent on such events and the only aim is to exhibit it to a larger audience using all possible ways to promote the cause and gain support in various forms. One of the greatest tools which aid in spreading the information regarding the programmes is live-streaming app. Live streaming is often associated with entertainment while it has scopes beyond that.
Live streaming apps are developed using live streaming clone in a simple yet sophisticated manner. There are great ways in which live streaming can be used to enhance business such as live video streaming of conferences, meetings, award ceremonies, product launch, promotional videos, ads and so on. It can also be used to get customer feedback and reviews. More than being an easy platform for engaging with the customers, live streaming apps are becoming quintessential to expand the scope of business across the borders.
There is a copious number of features that make live streaming apps one of the interesting business engagement tools alongside being user-friendly. The best of features include,
1. High-quality streams: it is essential to have a better content delivery network to make the live streaming an easy and insightful one. besides, if the content delivered is not of good quality, chances are that the users would skip the video and the viewership would dropdown. To make the videos more appealing, the videos should be made in better definitions and thus high-quality streaming is the answer to this problem.
2. Diverse audience: live-streaming apps open doors to engage with various groups of audience. You can tailor your content according to the targeted audience without compromising on the video quality. The video streaming contains comments and an option to send hearts which is useful to get a response from the audience.
3. Analytics tracking: as you get the information about the number of users who watch your live videos and other information, it helps in understanding the audience perspective and analyse what they need in the forthcoming videos.
4. Private and public accounts: users can engage in video streaming without the fear of breach of privacy. the option to turn your profile into a private one is helpful if someone wants to have control over the user count.
There is an umpteen number of other features that can help establish a digital presence and business promotion. You can get all of these from a Live streaming PHP script and get profited instead of hiring developers to code your app right from the scratch. Check out Live Plus bigo live clone script and start your live streaming app today.