Increase your business view using Live streaming script (Live Plus)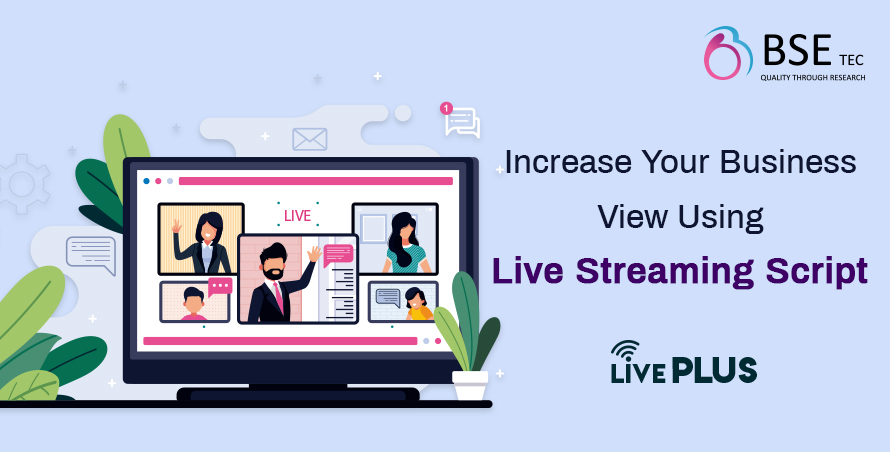 Live streaming is a great tool for corporate communications because it provides a non-paid form of promotion. Many business companies have started adopting this as a communication strategy. Basically, live streaming platforms like periscope provides a chance to do live streaming through specific accounts. When a business meeting takes place and many people from across the globe have to attend at the same time, it is hard to connect via conference call, especially when there's no need for visual feedback, the live streaming app helps.
This is where you can help by being a b2c live streaming host. If you are a business enthusiast and are wondering where to invest, the live streaming app is always here for you, you can get an app for yourself at a surprisingly low cost. This is especially because of the fact that live streaming apps can be created out of periscope clone script like a live plus. This live tv streaming PHP script is a turnkey script and doesn't require any additional coding. It can be customized for external interface but nothing much as a change is necessary for the script itself. Live plus live streaming app clone is similar to bigo live clone.
The best features of live plus which can increase business visibility and brand building are:
1. Go live: Anyone who creates an account in your app can go live from anywhere around the world. With kurento streaming server, your streaming is faster and better even during poor data connectivity.
2. Heart and comment: During a live stream, viewers can express their likes by sending hearts and comment on their opinions.
3. Social login: users can log in using their existing accounts, this cut down on time spent to sign up.
4. Geo-tagging: The app provides an option to upload real-time location for better communication.
5. Private/ public accounts: users can have public or private accounts as per their wish.
Apart from this, bsetec provides you with technical support until and after the launch of your live streaming app. Your app will be accessible through play store and app store and users can download them easily on any of their devices. To check how responsive the design is, you can now use the demo app live plus and get a better understanding.