Doordash clone script with complete online food ordering and delivery system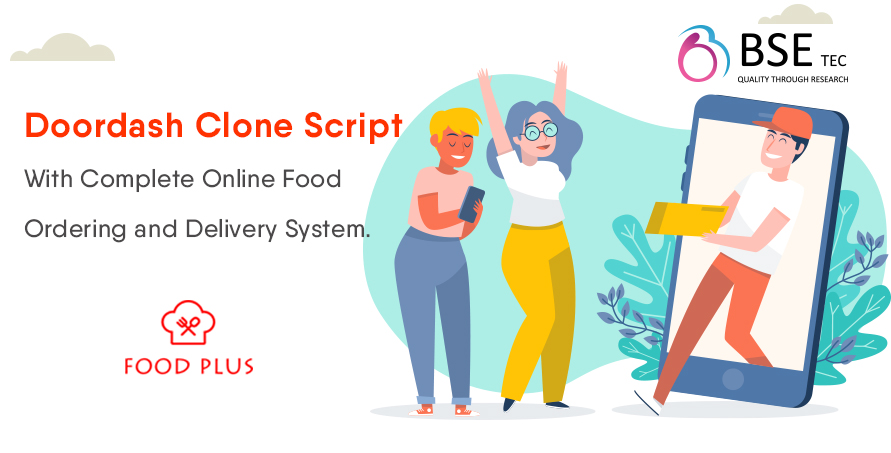 Restaurant business without a delivery system is really a bad choice in the 21st century because, for most of the restaurants, a major portion of revenue comes through food delivery. People have started becoming comfortable with ordering rather than dining at a restaurant. To help such a scenario, online food delivery apps have started appearing in the scene. To create one such food ordering and delivery app, we might have a motion that it requires a lot of efforts while it is actually made simple with the help of doordash clone script like food plus from bsetec. Basically, doordash clone is used to make an exact replica of apps like Ubereats. The script has the same utilities as in foodpanda clone, swiggy clone and uber eats clone
If you own a restaurant, here are some tips for you:
1. Create a maximum opportunity for your business by using digital media.
2. Identify your target group, if you own a fancy restaurant targeted at kids and young adults, it would be best to choose an online platform to render your service.
3. Create an online food delivery app using food delivery script and launch it easily.
If you want to own a food delivery business:
1. Choose a doordash clone script like food plus and create your online food ordering system.
2. Find out the restaurants that require a food delivery system and those restaurants that people usually prefer and build a rapport with them.
3. Choose your customised design for the app to make it seem unique.
Whether you own a restaurant and want an app for food delivery exclusively for your restaurant or you want to launch your food delivery app, food plus food delivery app clone will help you out with its exciting features such as build orders through which uses can choose their favourite food from the restaurant of their choice, users can choose payment option, track dasher who delivers the food and also give review and rating.
You can try out the free demo app from our website. Food plus doordash clone app is an all in all solution for your need for food delivery app.