Readymade Script For Developing a Fiverr Clone Marketplace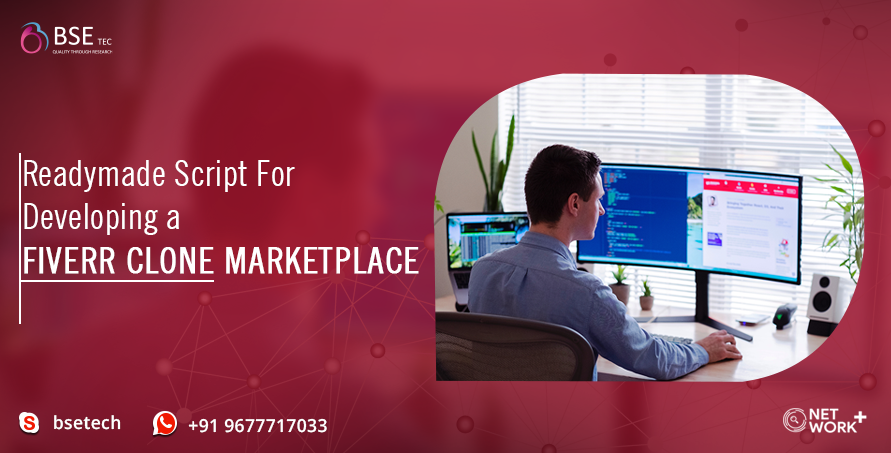 The Freelance platform like Fiverr, Upwork, and Freelancers are the most popular and profitable in the freelance industry, and even they experienced so much boom in the user registrations and clients workflow. Entrepreneurs also now have an opportunity in the freelance industry to grab as we currently don't have a more advanced and authentic platform that can handle all the mass freelancers with authenticity and more useful tools. You can develop a fiverr clone platform where freelancers can trust to be part of and make a career out of it.
Why 2021 is the Best Year for Fiverr Clone development?
2021 is the year where we may see enormous growth in new freelancers entering into the industry with their professional skills. This incline is happening because most of the professional skill holders now realized that they can earn as much as they want and even more than their regular salary by working remotely on freelancing websites like Upwork by choosing on what project to work on or with whom to work. 
Also, there is a thing in freelancing that professionals now started to realize that they can make their service as a brand if they keep it consistent and retain their clients. They can earn even much more than their salary with that with some brand value. 
The Best Readymade Fiverr Clone Script For Development. 
Develop your advanced freelance marketplace like Fiverr and Upwork with even lesser technical knowledge by just getting the Freelancer Clone. The best open source Fiverr Clone Script like NetworkPlus is the most efficient and advanced way of developing the high-tech freelancer marketplace with all the High-end customizations you desire in your freelance marketplace. With the Upwork clone script, You also get many readymade features like
Responsive Design

Skills Management

Category Management

Extensive Job search

Job Management

Rating and Reviews system

Seo friendly

Profile Verification

Freelancers Management

Client's Management and many more.
Here is your chance to develop your freelance marketplace with more authentic and advanced features to make an impact in the industry. You can develop your freelance marketplace using NetworkPlus. NetworkPlus is the best Upwork clone script for the development of the best platform just like Upwork and Fiverr within a matter of hours and even it is a clean coded clone script so that's the reason it's fully customizable and flawless. 
We highly recommend Entrepreneurs like you to just explore NetworkPlus once and experience all the major and exclusive features in real-time. Also, feel free to explore its free of cost live demo right now to see how it comes as the final platform with the features from the front end as well as back end. 
It is now your chance to get the best Fiverr clone script at an affordable cost with all the high-end integrations and additional benefits like Free installations, Free system upgrades, and even free technical support. 
Claim all the exclusive benefits with many more Year-End offers only at NetworkPlus. 
Contact Details
Email : support@bsetec.com
skype : bsetech