Step by Step Guide to Establish Advanced eLearning Venture in the year 2021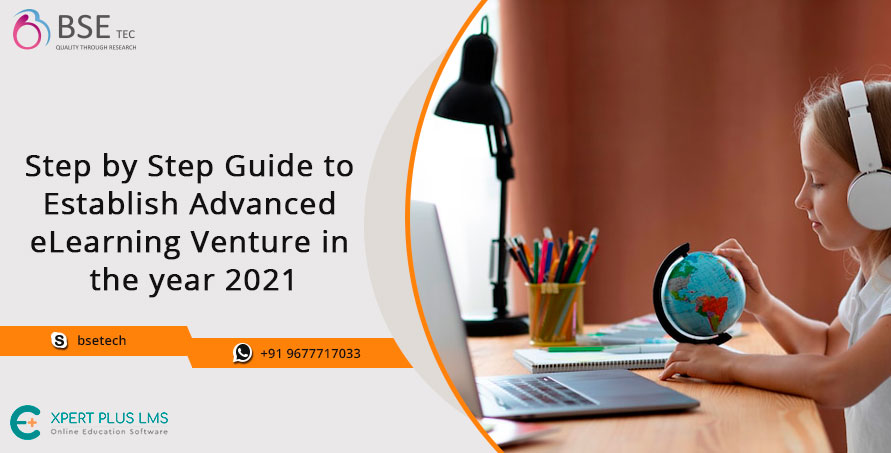 Elearning Venture is something that makes learning possible straight from the comfort of home and even with the high-end features and tools that represents the quality course content. In the year 2020, it is now too easy to develop elearning software with every advanced feature and integration. We are saying it is easy because you can directly develop elearning software without even having technical knowledge. There is a way called development through Udemy clone script to establish a more advanced and more interactive elearning platform with every new trend. 
We also designed and developed a clean coded Udemy clone script- ExpertPlus. ExpertPlus is the open-source clone script that allows you to develop readymade or custom-designed elearning software just like Udemy or Coursera. We even can help you with establishing a brand by developing from scratch right now by going step by step in a process that starts with-
Step 1 –  Decide the Audience
Before you go for the marketing plan or execution plan, You have to decide the audience you are going with because it would change the next thing you are doing. You need to decide the targeted Audience first because it would help in developing more advanced and firmed elearning software. After all, if you are going for the development of new elearning software for only one specific category like for test preparations and all then you need to think about the design that would cater to those features. If you are developing an online training software targeting employees and companies then you would require different designs and features. 
Step 2 – Think about USP
You need to develop your Udemy clone with more different approaches and ideas than the ones that are already available. Think about some strategies that would help your platform boost when launched, Even think out some exclusive courses with exclusive and high-end features like AR and VR to offer at very affordable costs or at no cost at first to drive more learners to your elearning software. You can also focus on the development of a udemy clone that would be based on a customized experience. You can use high-end technologies based on Udemy clone script development to have that kind of technical advancements. 
Step 3 – Udemy Clone Script
Udemy clone script is something that allows you to develop your elearning software just like Udemy and Coursera with every latest technology available in the market. It is also very smart to use this clone script because it is very affordable and even convenient. We are saying it is convenient because with udemy clone Script your platform would be completely developed by a clone provider with every customization you require. Also, We have ExpertPlus- Open source Udemy clone script for this matter to utilize on development and we always work on integrating the most advanced and most popular readymade and exclusive features into elearning to help to develop the brand from scratch. 
Development of The brand in 2020 is easy if you keep your plate right. You can focus on your marketing and working strategies while all your platform development would be taken care of by BSETec through ExpertPlus at the backend. We also offer many additional benefits with this udemy clone such as Free installations, Free system upgrades regularly, and even premium technical support for free. You can take a free live demo right now to see how this works in real-time.
Feel free to get in touch with us for any query or question related to Udemy clone or elearning software development on given details. 
Contact Details
Email : support@bsetec.com
skype : bsetech