Build A Freelance Marketplace Website or App Like UpWork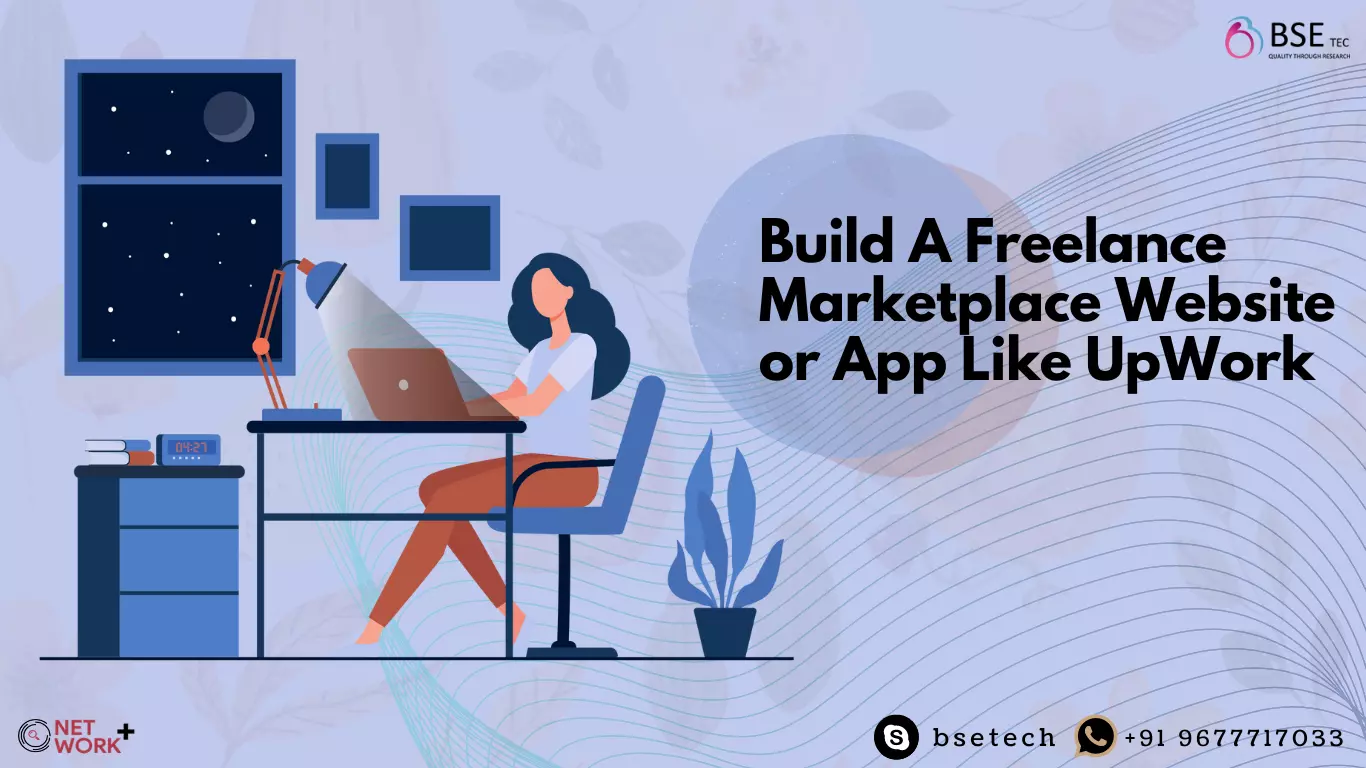 The COVID-19 pandemic has forced many businesses to hire freelancers even if they previously hadn't considered it. Freelancers are currently a force to reckon with. Their number is constantly expanding. So for anyone who is interested in starting a freelance marketplace website or app like Upwork, Here is a road map to building a freelance marketplace website or app like Upwork.
Choose Your Business Niche:

The first step in starting any course is to decide what course you want to create! Once you decide on your niche, check how much demand it has in the market. You can see how high demand is your niche with the help of Google Trends. Who will be interested in selling something no one is interested in? So, make sure the niche you are bringing to the table is high in demand.

Decide On A Marketplace Business Model:

Decide what type of

marketplace business model

is based on how you attract revenue to your marketplace website before starting to

design your marketplace website/App.
There are many sources that generate revenue. They are,
Selling fees:

Under the "Selling fees" model, you charge a portion of each sale that takes place through your freelancing marketplace. Your options include charging a flat fee, a percentage-based fee, or both.

Subscription fees:

Deemed best for online marketplaces, this model will enable you to generate revenue through regular monthly, quarterly, or yearly membership payments. Since subscription fees are stable, this type of model is very sustainable.

Payment processing and transaction fees:

This model enables you to charge a small fee for every financial transaction in your marketplace. You get paid for processing membership, vendor earnings, advertising, and listing payments. Simply put, the more payments you process, the better.

Sponsored features:

This can be a featured product or business profile on the main page of a

freelancing platform

, or on top of listings.

Ads from 3rd party advertisers:

This revenue model works similarly to the Sponsored features model but this time it's the third-party companies who can advertise through your freelancing platform.
Finalize Your Requirements And Design:

Once you are aware of what you need. Whatever business model you are opting for, the next step is to create a visual identity and a user interface for your

online freelance marketplace

. The UX/UI design process usually includes several stages:

Analysis

Wireframing

Design
The user experience design can make your platform known as either convenient or annoying. Many elements can make a platform distinct, such as a signature color, icons, and custom animations. That's why the visual component of the design should be eye-catching and memorable. Unique UI doesn't just differentiate the product; it increases brand awareness.
Prototyping, Marketplace Development, And Testing:

As soon as you have the graphic design, now you are almost ready to go and even test it with users in real-time. It is very helpful in understanding the process, whether the assumptions you made earlier are working out or you have to think of an alternative. Now you have to develop the script with a team of engineers and test run it. 

Launch And Ongoing Improvement:

Launching the website / App is never the final step! For any website/ software / App launched, it's never a one-time affair, we have to improve constantly. You need to work on improving your product and scaling it. There is always something you can do better, just like there is always room for growth.
It's easier said than done, the above 5 steps are very expensive and cost you a fortune, but everything is possible nowadays! You can build a marketplace website or App like Upwork at an affordable price! Let us break the ice without further ado, it is by opting for an Upwork clone script. It doesn't require any coding knowledge nor is it too expensive. So, if you are looking to launch your Freelance Marketplace business, Checkout the top-notch NetworkPlus, the best Upwork clone! Contact BSEtec for a demo and more details.