How Augmented Reality is used in Ecommerce?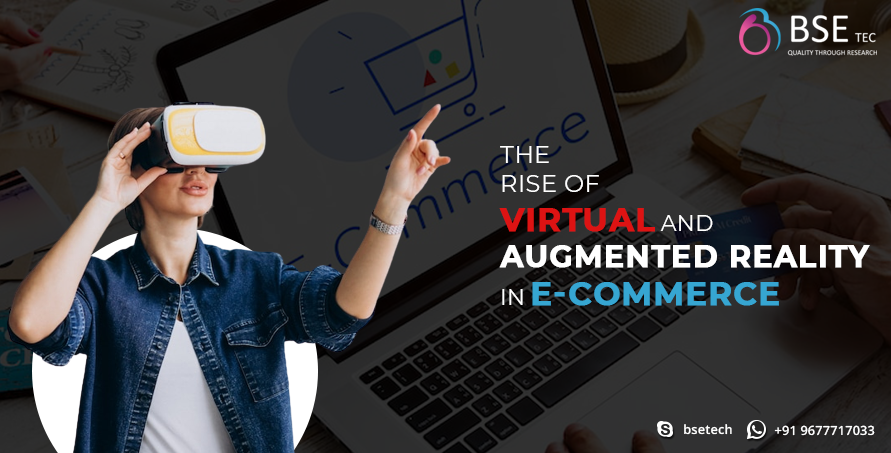 The Ecommerce Platform is the most unique industry because the strategies and resources that are needed in the development and management of brands in this industry are completely different and require a different set of approaches. The eCommerce marketplace has always been a special venture category for even entrepreneurs and even big giants in the market. Every entrepreneur comes with equal passion and many more product categories to get more customers in this highly competitive market. But we all know the success rate in this category is very less and in order to get success and become a profitable eCommerce marketplace, you need to follow the latest trends and even integrate with high-end technologies like Augmented Reality in ecommerce. 
What is Augmented Reality?
Augmented Reality is also a good technology to have your eCommerce marketplace based on. It is widely popular, and even millennial's love to experience the product before they buy it as plenty of business ideas can be developed with AR. Augmented Reality means we create a digital interface with a 3D representation of products and services with high interactive graphics to give consumer experience of the product visually.
Augmented Reality in Ecommerce
Augmented Reality is currently used by giants in the eCommerce industry like Lenskart and IKEA. The response they get on their platform with this technology is incredible as in Lenskart (Eyewear Ecommerce) Consumers can try the new shades and eyewear lenses with the help of AR before they buy it. And in IKEA ( Furniture Lifestyle Brand) Consumers can experience the appearance of the furniture with the help of AR-based camera filters in their mobile or Ipad before they buy it. You can also do the same with your AR-based eCommerce marketplace script. 
You can develop your eCommerce marketplace app with the AR integration in 2020 with the help of the most advanced Etsy clone script- PazerPlus. PazerPlus is the open-source eCommerce marketplace script designed by BSETec's Team with pure dedication and with the motive to empower entrepreneurs. This is the reason that this eCommerce marketplace PHP script is available at a lower cost than industrial average cost and even with the most superior technical advancements. It is even loaded with many features for the backend and even for consumers. With the PazerPlus, you also get many new additional features like Free installation, System upgrades, and even premium technical support from the professional developers of BSETec. They make sure that your platform is fully functional all the time and ready for business in real-time. We also make sure that you get the best customization guidance from us and that is the reason we also guide you in the development of an eCommerce platform with more new and trending ideas by getting more customized tools and features. 
Check out the complete list of features and even technologies right now used in the Etsy clone script developed by BSETec. 
Also, feel free to ask any question you have in mind regarding the customized eCommerce marketplace and even about clone development on the given details below. 
Contact Details
Email : support@bsetec.com
skype : bsetech