The Latest Development About Real Estate Php clone Script That You Have To Know.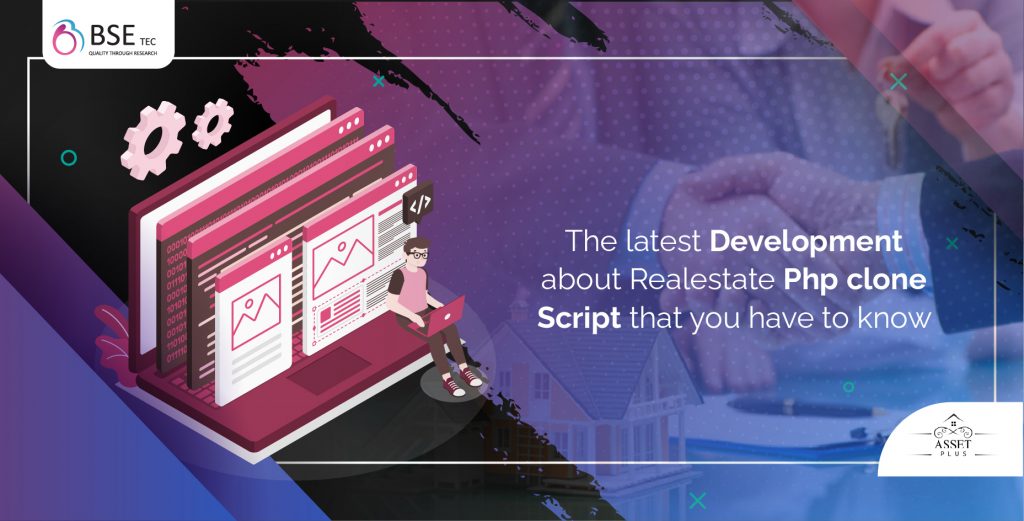 Real estate is a niche market, And we put a lot of time and resources into selling a single property. But in the year 2020, We are giving real estate a new face by selling it online too through the realtor app and website. This idea is brilliant when it comes to time/cost saving and convenience. We know before investing such a huge amount, Buyers have to see the property in reality but at least through the application, They can filter the choices, and it will save them a big chunk of time, and they will be faster in decision making. Developing a real estate online platform is now easy too, You just need an AssetPlus- real estate Php clone Script. AssetPlus is created with new technologies and suitable for developing a real estate website clone. Also, Here are some Real Estate Php clone Script new developments that makes this platform more efficient.
Developed Algorithm :

 It's not possible that we talk about the online venture and don't mention algorithms and AI. In the

property listing script,

The algorithm is now more developed to Analyze mass data for unique patterns for personalized marketing and making recommendations better on your particular platform. Also, 

Investors advantage :

 Algorithms are more than useful in real estate platforms because they are capable of forecasting the future value of the property and represent it with sufficient data and proofs so that your customers can make the decision faster. You can also understand how you can earn more money with the

real estate business in 2020

. 

Projects management :

 In the property listing script, Your property will be easily managed with automotive extra cost calculations. Extra costs like Taxes, Maintenance charges, Parking charges, Electricity charges, and miscellaneous. Clients can now easily differentiate between property charges and the exact cost between multiple properties at a time. 

The new way of site visits :

 Now, With the help of AI, We are capable of doing what we even never thought we would be. With the introduction of features like Virtual reality in realtor apps. You can even visit the property itself and its surroundings by being in the comfort of your place. You have to wear a VR headset and now you are in a different reality where you can conveniently explore your new property as much as you want. 

Bid Management :

 There are also features like Bid Management now available in real estate website clone. When the property is in demand and searched and chosen by more than one client they can bid for the price of that not on the platform itself. This feature can create more demand and recommendations stronger for individual properties. 
Our team of professionals at BSETec is working regularly to deliver more developments via AssetPlus-Trulia clone script. With the AssetPlus, You are also getting Readymade Basic and exclusive features like 
Map-based search
Advanced Lead Management
Review and Ratings
Features Management
Users Guide
Agents/Builders/Buyers registration and much more. 
These features are capable to enhance the User experience in buying property online even higher. You can develop your real estate platform with all these features at only $299. Also, there is a free of cost demo available for you to explore its features and working right now at AssetPlus.