How to Create and Launch a Housing App Like Zillow- An Incredible Addition to the Real Estate Industry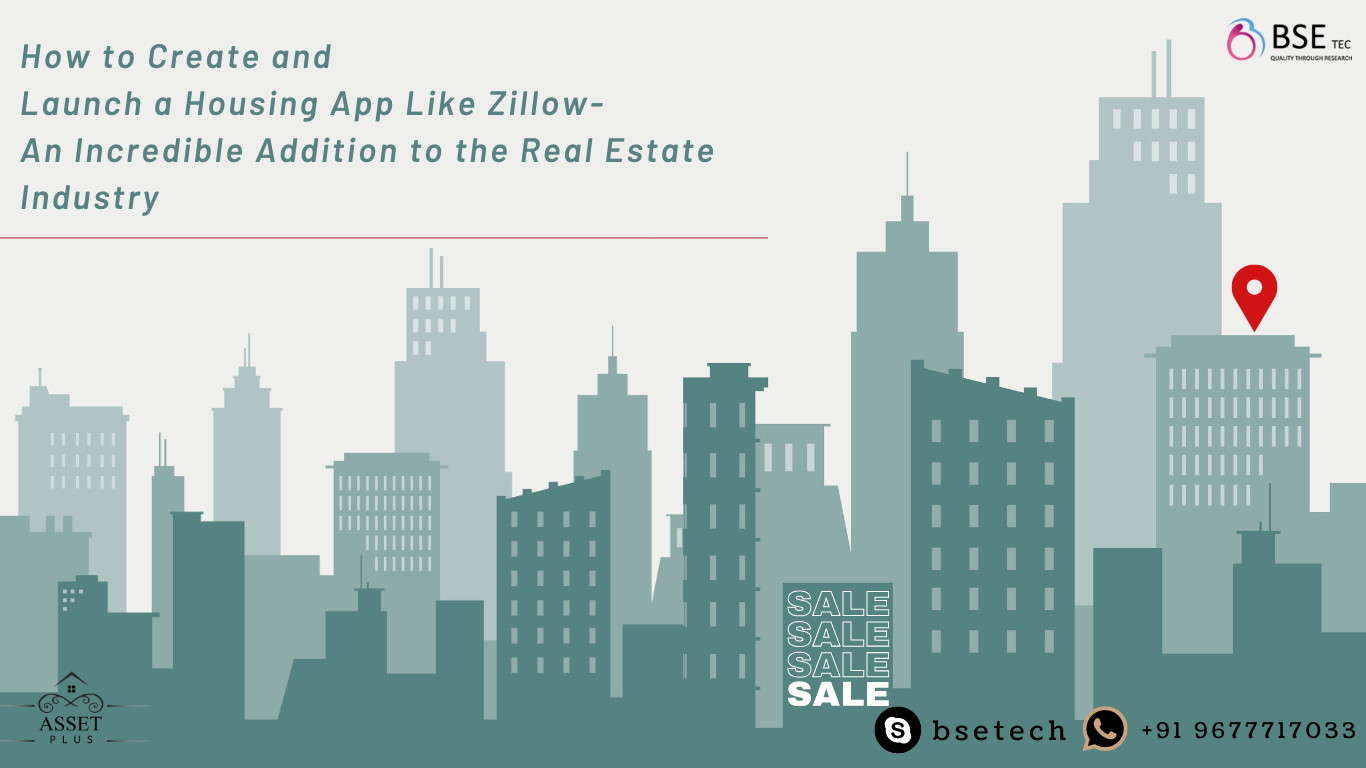 Real estate is one of the world's most promising and profitable industries and having a Zillow clone app can help you optimize your income. Housing apps like Zillow are real estate websites with more functions and features. Zillow is more than a property listing script, it's a virtual social network with users from every aspect of the real estate industry.
Making A Checklist Of Must-Have Features:
Here is a quick rundown of the most key features any property listing app should include.
Profiles:

Users, Property agents, and Builders have different registration columns and unique dashboards to manage their properties and to put the real estate business in motion.

Property Listing page:

Limitless number of properties can be listed under the Sale, Rental, and Lease; Residential, and Commercial property categories. 

Robust search engine with a wide range of filters:

Users can refine their search by entering the city's name, address, or other features. The search feature ensures relevance and that users receive results that are relevant to their search and helps to narrow down the search.

Integrating maps:

Integrating third-party apps like Google maps and Bing maps, allows users to know the Popular Locations, and allows you to determine the exact location of the property and whether it has all of the essential facilities in the neighborhood.

Saved Homes:

Users can save their favourite homes in the 'Save Homes' section to consider them all before making a decision. Trulia's new collaborative home search function lets homebuyers and renters build Pinterest-style "boards" of houses they see on the site to keep track of and share with friends, family, and their agents.

Reviews & Ratings:

Ratings and reviews are the most essential online elements that buyers utilize to make more informed purchasing decisions in a shorter period of time. People publish their experiences with the property owners or their thoughts on the property, which is useful in learning about diverse viewpoints and assisting users in making decisions.

Mortgage Calculator:

A mortgage calculator gives home loan options and estimations based on the user's input. These calculators are useful to view estimates for various types of mortgages that you could qualify for, or if you want to see how alternative loan conditions will affect a person's monthly payments.
Futuristic features to include that make your app stand out:
Big Data:

Utilize big data technologies to enable your customers to compare properties on various parameters and select the best option. Big data techniques can provide estimates for the properties your clients are seeking.

Machine Learning:

Using AI-powered technology you can personalize every user's experience by customizing them based on their interest. You can save users' preferences, customize in-app alerts, and offer tailored push notifications.

Include 360-degree virtual tours:

According to the NAR(National Association of Realtors) report, buyers usually take virtual tours of properties after conducting internet research.
Create And Launch Housing Apps Like Zillow: 
Creating a real estate website or app from scratch is quite expensive. Furthermore, the time required to bring the concept to market with an end product is longer. This is when Trulia or Zillow Clone solutions come in handy. They are 100% white-label solutions that allow us to quickly develop real estate websites or applications. They offer all of the fantastic features that an already number one real estate app would have.
Wrapping Up:
We believe that the blog would have given you an insight into the must-have features of real estate apps like Zillow. So, if you're a realtor or seeking to start your own firm, Asset Plus, a real estate PHP clone script is here to meet all of your real-estate demands. Contact BSEtec now for more details and a live demo!