Udemy Clone: Guide to set up your highly effective e-learning software with outstanding Features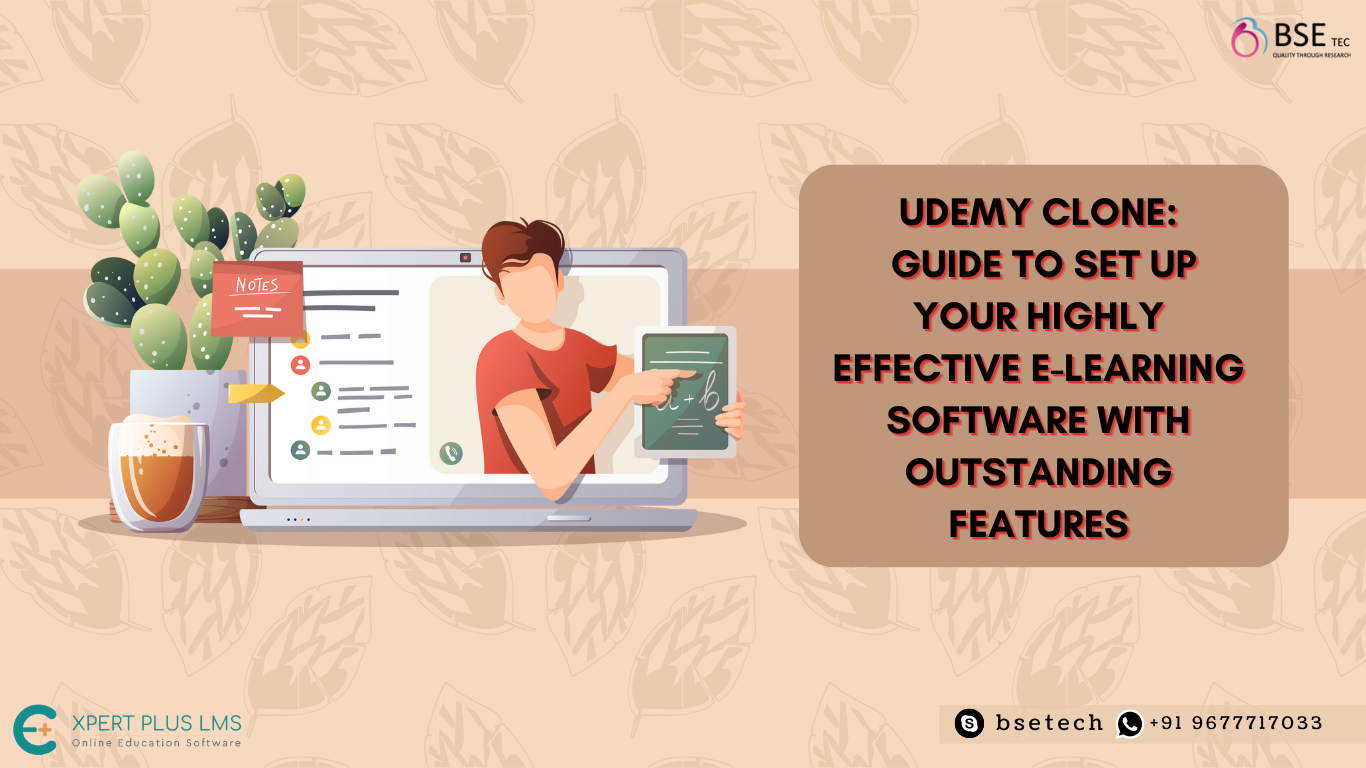 With the onset of MOOCs and Udemy-like websites, the demand for udemy clones has been rampant. Because unsurprisingly these online courses have garnered unimaginable, many websites like udemy, coursera, lynda are doing well in the online education market. With this uptrend came the demand for launching udemy clone websites! If you are one among them, dreaming of launching your own udemy-like website, you are at the right place. But before opting for any udemy clone scripts. Here are some of the core features that should be available in any udemy script, to make you stand out when you launch your website.
Features to look for while choosing a Udemy clone script:
The backbone of any successful website is its core features
Social Login:

Social login is the magic wand that will please the users at first sight. Entering details like Name, surname, email id, age, phone number and other details for every registration drives people crazy. Nobody has time for it. People want convenience, so social logins with login with google, login with Facebook, and log in with apple id, make the registration process seamless. So, you have to choose a

udemy clone script

that offers Social login facility.

Responsive Design:

Everyone likes a neatly designed website that looks good on every electronic device. Whether they prefer to learn on their MacBooks, PCs, or mobile, the learning experience should be comfortable. So, make sure to opt for a udemy clone that has a responsive design.

Discussion forums:

For any learning platform, discussion forums are the key. This is where the peer-to-peer interactions, happen, they clarify doubts, discuss topics and create a healthy community for learning from one another. This improves their engagement rate with the course.

Quizzes and Course certification:

Like any other board exam and mark sheet, Assessments and Certifications play a major role in certifying someone that, they are skilled in that particular subject. So, make sure the script you are choosing has these features.
Setting up a highly effective and efficient e-learning software: 
There is no complex rocket science in using a udemy clone script to launch your udemy-like website. 
There are only 4 steps to design your own eLearning website from udemy clones is hassle-free and seamless. They are,
Step 1: Download Source: Download the LMS zip file and install the software.
Step 2: Upload on hosting: After installation, upload source files/ Necessary documents/ Handouts that are necessary for your course.
Step 3: Configuration: Upload your website name, and logo. Typically you have to do all the branding stuff!
Step 4: Voila! Your Udemy clone eLearning platform is ready to use!
So, geared up to launch your udemy-like website? Wait no more, checkout the top-notch udemy clone, ExpertPlus LMS, the only script for your online education and LMS needs that is carefully designed and developed to outperform others.