Tips and Tricks to become the tour de force of the eLearning Industry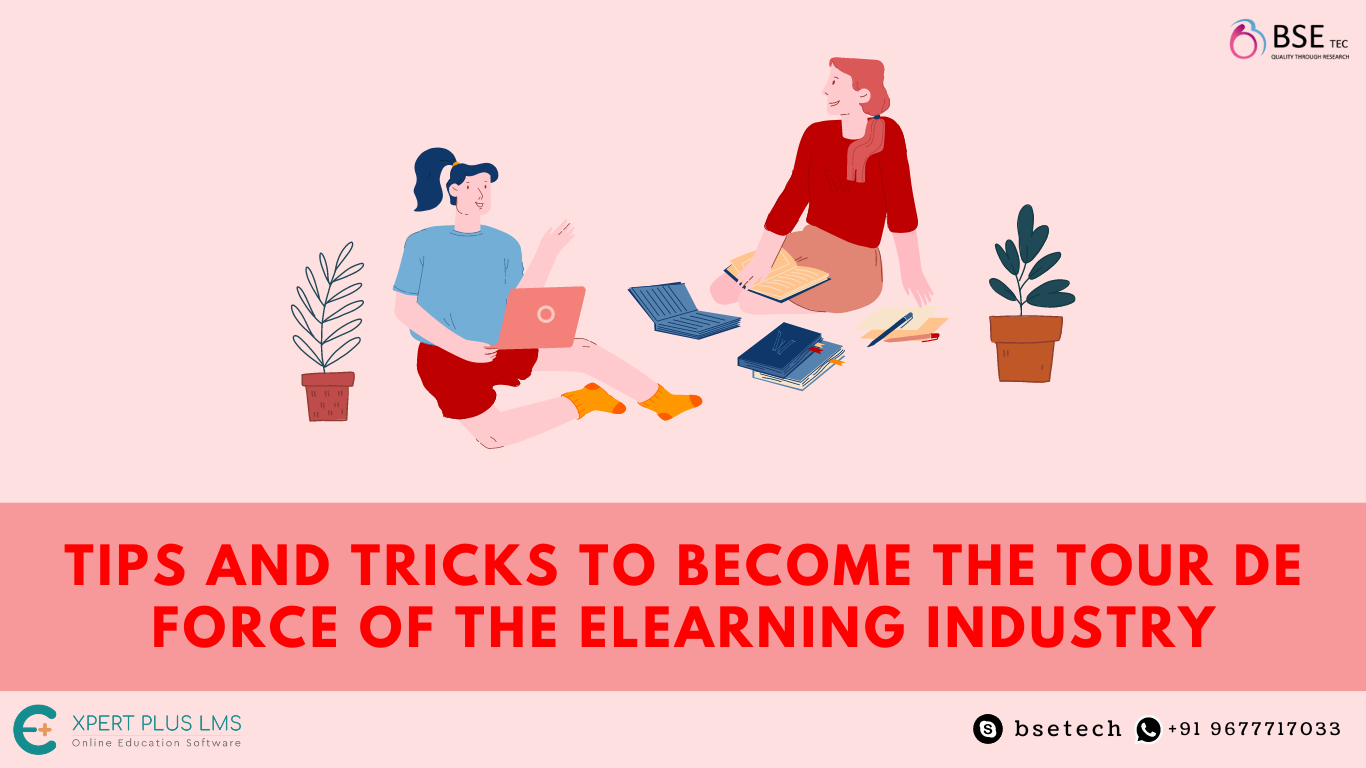 Whether you are a tutor looking for ways to be the best in the education industry as a teacher or a tutor looking to launch their udemy-like platforms to establish their online classes! We have the right tips and tricks for both of you. Here are some of the proven techniques to establish yourself as the tour de force in the eLearning Industry.
Aesthetically appealing course:

More than the course and its content, the vibrancy, the look and feel a course gives is more important, because it is the first thing every user sees when they sign up for the course. So, choosing the right fonts, and wise colour palettes that are easy on the eyes maximize user engagement. Apart from that, the website should also give an aesthetic feel. So, tip number 1 is to choose a

clone script

with good-looking design features and as a teacher curate your course notes, and handouts aesthetically!

Keep it relevant:

The attention span of the students is less at times, so it is essential to keep the lectures on point. Yes, when you convey only the important points, they tend to absorb more of what you teach them. So stop bombarding them with more information and irrelevant content. 

Add interactive content:

When the teaching is fun, then without any doubt the course is more engaging. Teaching the course with interactive elements boosts the productivity and performance of the enrolled students. Integrating educational games, quizzes, storytelling, videos, audio files, and DIYs creates an immersive and effective learning environment for the students. Additionally, they motivate the students to learn more and do more.

Make them work in Teams:

The idea is to offer virtual spaces in lieu of physical ones to enable the peer community to connect with one another. This cultivates a sense of camaraderie, and they tend to discuss more course topics, suggest other courses, and clarify each other's doubts. So, as an instructor make sure to have group discussion sessions. Also, as a tutor choose websites with Discussion forums feature. This is a simple step toward becoming number one in the online teaching business yet a powerful one.

Conduct quizzes at the end of each module or lesson:

The primary goal of any course is to get the enrolled student more skilled in that subject. Online assessment or quizzes serves as a gauge to know how much a student has mastered that particular subject. Also, quizzes help in testing the Learner's knowledge by making learning fun and engaging.
Learning management systems aka LMS in short, Udemy clone websites are the future of online education. We believe that the article above would have shed a light on what you have to focus on to become a stellar performer in your eLearning business. If you are a tutor or entrepreneur looking for ways to launch your online teaching platform, ExpertPlus LMS is your best goto solution. A 100 percent white label product, with all the in-built key features that are intricately designed to outperform. Signup for a free demo now, Contact BSEtec for more details.