Validating your Product Idea – The Practical Way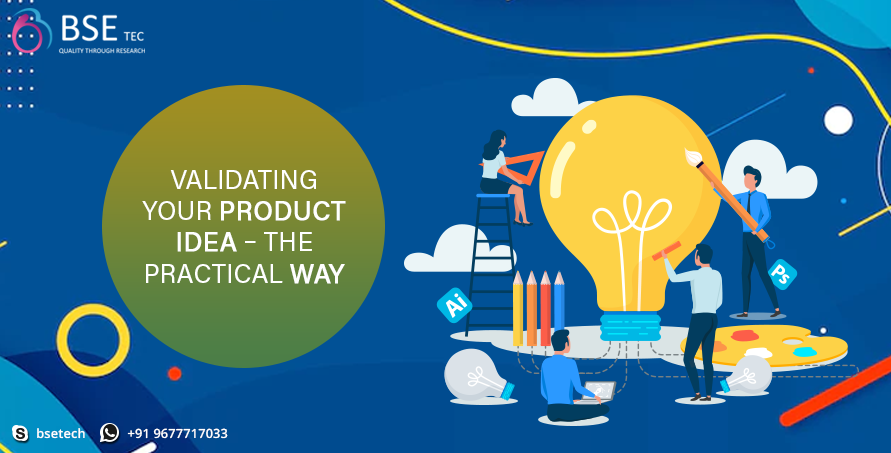 Making an idea sound good is fairly easy. However, whether the idea will live and succeed or fail and die lies completely in the hands of the customers. An idea is no different than a guess– until it has actually been put in the hands of the customer. If you love your idea, it's a possibility you will want your users to fall in love with the same idea. But on the other hand, the customers have a bias towards the status quo. But to bridge this endowment effect, it is the need of the hour to make your products worthy in front of the customers. But, how to validate your product ideas? 
You can achieve success in creating your product by getting the product structured in such a way that fits all the user requirements and preferences– and the best way to test product ideas is by creating a prototype. This is why many companies and entrepreneurs before they begin their business venture create prototypes to validate their startup idea by using the revolutionary prototyping platform– Protomock. 
Protomock is the one-stop digital solution for all your software design needs. You can create mockups, wireframes and achieve concept validation by rapid prototyping. Prototyping is a very powerful method for preventing yourself from investing in an idea that will be a potential failure in the future. Furthermore, it is an immensely effective method to analyse the flaws in your product. 
For doing so, you need to–
Research your target market– The first thing you need to have in mind before investing in creating a product is to know who are you making this product for? Which type of audience are you targeting, what is their age, their gender or their profession? You need to be as specific as possible, as that will be helpful in doing your research about their needs, and then you can curate a product catering to their requirements.
Have a plan and a definite set of goals and objectives– "Dreams without goals are just dreams". Similarly, a product idea without a plan and goal is also a dream and it will only fuel disappointment when you cannot achieve success because of a lack of proper goal. So it's crucial to set short term and long term goals that will help you proceed further in your product development process. 
Creating a prototype– Now, as you have defined your niche market and you have your plan and goal in mind, it's time to make a prototype. You can use Protomock for bringing your ideas to life and make them more tangible by collaborating with a team or group. 
User testing and feedback– Send your prototype out for user testing– to your target audience. Specifically to those people who don't have any idea about your product. They can give you authentic and raw feedback on the basis of which you can improve, remodel and restructure your prototype.
Revise and Repeat– Lastly, now that you have got the feedback, you need to revise your prototype to refine it until it meets user satisfaction. Repeat the process until you achieve product validation. 
So, if you are looking forward to building your product prototype and making your design ideas come to life, then why wait? Contact Protomock today!