Prototyping Business Models To Drive Innovation – ProtoMock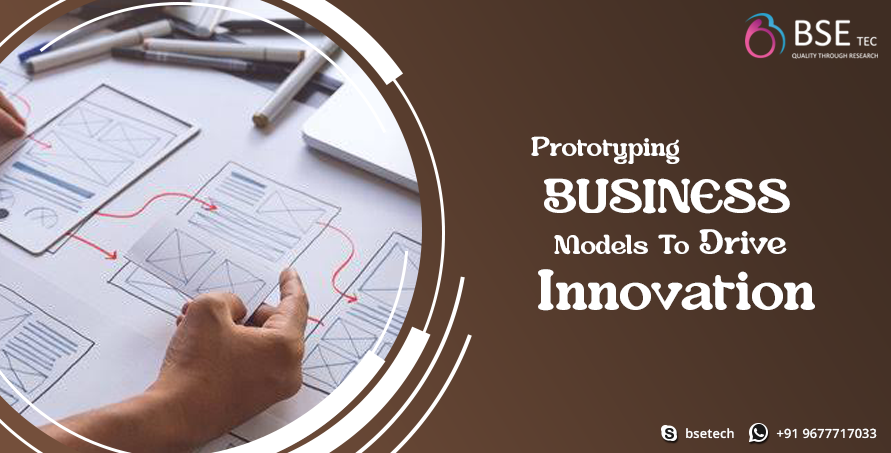 As failures are a part of the learning process, many industries are adopting the motto of "Fail faster, succeed sooner"– as products fail at different stages and for different reasons. Therefore, creating an MVP or a Prototype can help to minimize the risk, and fail faster to succeed sooner. This also helps to understand and ensure that the product that is being developed addresses the needs of the users or not. After relevant iterations and creating life-like working prototypes, and then testing them gives them validation.  
Testing business models can be beneficial in gathering early feedback from users and helps in evaluating the shortcomings, errors and flaws to make room for further improvement– and this can be achieved through prototyping. One of the best methods to prototype is to create design mockups, and that can be done with this cutting-edge platform called ProtoMock.
After a lot of research and analysis, it has been found that business models can go through ten types of innovation, and that is different for each business model. Once this innovation took place, the business became a success. This is the reason why businesses should have a regular testing feature, which will help them to rethink and restructure their business model by prototyping it. 
Profit Model– By implementation of subscription into Netflix gives it a profit over others, and helps to generate revenue.
Structure– Making your talents aligned with your assets. 
Network– By creating value by developing connections with others. 
Performance of Product– Features and Functionality stand distinguished. 
Process– Finding superior or a signature style of doing your work. Eg. Creating a sketch to make a dress. 
Service– Enhancements and support surround your offering through the core values. 
Brand– How is your product or service represented? That affects a lot on the popularity of the brand. 
Channel– How is your product or service being delivered to potential clients? That is something all businesses should cross-check and verify. 
Engagement of Customers– How much do the customers interact or talk about your brand is something you should ponder on. 
Product System– How do you serve clients with complementary products and services. For eg: Nike. 
Know the Four Types of Prototypes and Which is Right for You
The facts that one needs to remember about business model innovation is–
All working companies ought to have a business model.

In order to ensure success, changes and modifications must be made to the existing business model. 

The business model should focus on both things–i.e. value generation, and value recording for the company. 

The innovation of the business model is the process as well as the result and can make the business go from the bottom to the top if done properly.

Deliberately generating business models by visualization tools like the 4-dimensional concept, business model canvas, or BMI pattern cards. 

 It has the potential to upgrade and revolutionize the entire industry. 
Conclusion
So, if you want to innovate your business by creating your own Prototyping Business Model, then look no more, as ProtoMock is here for solving all your digital needs. Contact us now!