The Importance of Prototyping in Designing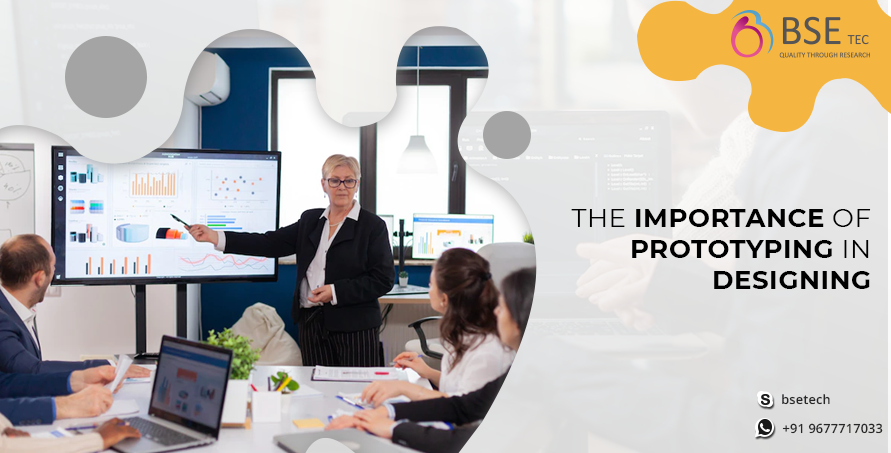 Prototyping in designing is the first step towards success. One of the major purposes of a designer is to ensure that the customer is satisfied with the product and that it meets the user's requirements. In the first stages of the development process, product teams formulate ideas that focus on getting the product just right. Sometimes, in addition to conducting adequate user testing, product teams skip directly to product design, which is often followed by a downfall, as there is no relevance to the product for real users in the market. But, this problem can be solved by prototyping your design ideas.
ProtoMock is the Best Prototyping Solution in the Industry
Prototyping is a vital process of creating a sense of interaction and making the product evolve from an idea into a tangible form. Prototyping significantly saves time and the resources invested by determining early flaws and formulating the main direction of the design. So, prior to development of the design, it is advised to prototype your ideas just so that you don't invest in something that after it's development doesn't resonate with the crowd or is not good enough that you have to rebuild and restructure the entire thing from scratch again.  
Importance of Prototyping in Designing
The importance of prototyping in designing is unquestionable, and here's why–
For achieving the highest product quality– Prototyping detects errors at early stages of development and thus helps the production teams to predict the risks involved before writing a single line of code. To achieve a high quality product prototyping is an efficient step as it takes you one step closer to getting your design idea just right. 
For feedback in advance– Pouring money into ideas that have not been tested yet and directly undergoing development can lead to a huge failure of a company or a startup. However, by incorporating Prototyping in the company strategy will help to get the feedback beforehand and will eventually lead to the creation of a perfect product and make room for all the possible iterations on the basis of the feedback obtained from the users. 
For enhanced user involvement– When early adapters use and test the product even before it has been actually developed helps to accumulate their feedback and to gain traction from other users as well. The insights they provide are valuable for the development process and this will have a positive impact on the brand value and awareness even before the final product is rolled out. 
For validating ideas before development– To get a reality check of the demand of the product being developed in the marketplace, it is crucial for getting your idea tested and validated from the users itself. After your idea gets validated from your potential real life customers you can get ahead with your designing and development process without having the fear of failure over your head. 
For collaboration with stakeholders and groups– Usually products like websites and apps are projects undertaken between two companies or stakeholders and they would like to work together as a group. Prototyping the idea together will be the first step to help them create a design that both parties love and resonate with and also by sharing the same cloud space they can share their comments and opinions on how they liked it or if they want any changes or not, etc. 
Know How to Speed Up the Prototyping Process with ProtoMock
Conclusion
So, if you are in need of integrating Prototyping in your product development process, then wait no more– Protomock is here to solve all your prototyping needs. From providing design support to premium membership perks, it has everything covered for your best prototyping experience. Get in touch today!