Why Should Your Small Business Create a Prototype?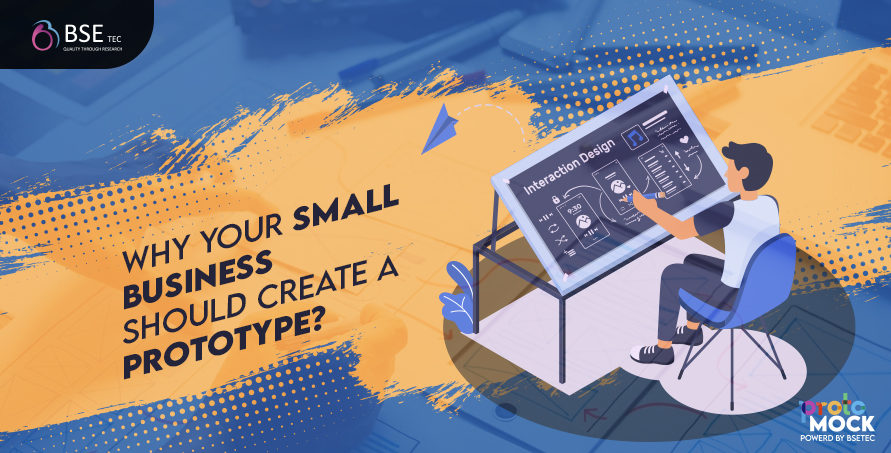 To get ahead of the competition in today's world, small business owners are constantly trying to watch out for different methods and strategies. Unlike service-oriented companies, most of them have a business model based on a product and its development & distribution. Technological upgrades and opinions of intuitive design might render these products to become obsolete even before hitting the marketplace. 
However, thankfully, Prototyping the product idea into something more tangible will help to give an edge, by creating a prototype of the product before evaluation of their next steps and launching their product.
What prototyping is? 
The creation of a functional version of the product idea and a vital step in design thinking. It helps to create a rough draft of the final product that can be utilized in real-world scenarios that help to track how the product will do– even before it's brought to market. It also offers to get reviews, tests and feedback before the official launch of the product. 
Why create a prototype? 
The following are the reasons behind prototyping your product idea–
To gain clarity about your product–

You can create a prototype to gain clarity about the idea based on which you want to build your product. Without a concrete and defined concept, you can easily set yourself up for failure. Your app or website should be able to address your user's needs and provide more value than your competition. 

Save on cost–

Developing an app is not a cheap affair. It can make you spend millions of dollars depending on the customization and maintenance. Therefore, building a prototype can help to reduce the expenses caused due to the shortcomings and vulnerabilities of the product before its development, therefore you don't need to restructure and revamp the entire app after its development. 

Visual representation and scalability–

Winning your industries interest can be done by having a working prototype, as it helps to make you deliver your idea much easier. It provides a first-hand experience of your service or product that will surely surpass any thoroughly crafted documentation because people prefer tangible things rather than theoretical ideas. Therefore, prototyping your idea provides a visual representation that helps you gain more attention from the market. 

Enhance stakeholder acceptance with a proven concept–

If you do not have a sufficient budget for building an app, you can always prototype it and show the proven concept or tangible idea to the stakeholders who can sponsor the project and all you have to do is invest into Prototyping. 

Fine-tune your prototype–

After your user testing is completed you can refine and refurbish your prototype until it matches your user requirements and preferences. This will help you in creating a great validated product that will sell.
Conclusion
So, if you are looking for a platform where you can bring your ideas into reality, you have come to the right place. Protomock is here to help you with all your Prototyping needs and transform your ideas into something more tangible. Contact us now!