Freelancing Trends and Scope in 2021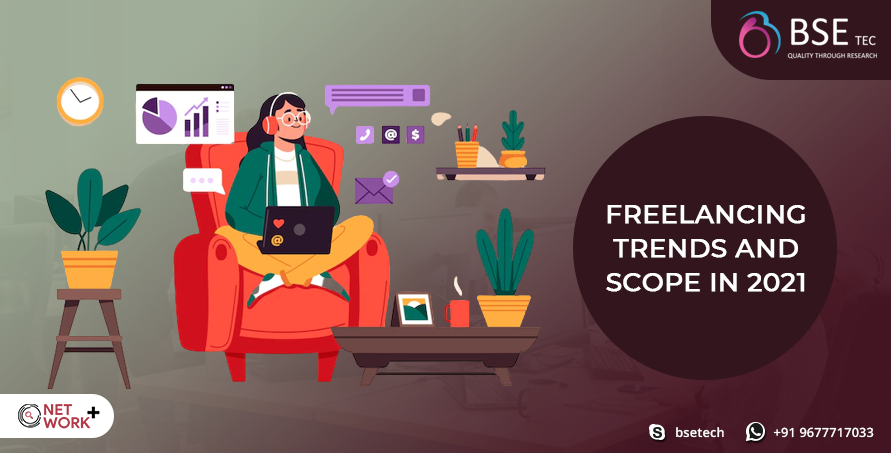 Earlier what was predominantly seen as a way to support yourself during unemployment or just merely as a side-hustle, "freelancing" has come a long way by metamorphosing itself into a full-time income source from the convenience of your own time and place. Moreover, it has become more of a prerequisite for staying afloat during the ongoing Covid-19 pandemic. It provides an incredible opportunity to control the way you work and having the freedom to be your boss– while getting appealing perks. Apart from good pay, it helps you to build a strong network worldwide, besides the capability of creating your brand or product and making it successful. This is why many people are investing in creating freelance marketplaces like Upwork and Fiverr, for connecting recruiters and freelancers to interact and engage among themselves. However, building a freelance app or website from scratch is quite hard, time-consuming and expensive. This is why many companies opt for Network Plus, a seamless Upwork clone script for building their freelance marketplace.  
The scope of freelancing is quite lucrative and promising, as the gig economy is on the rise and many people are finding work from home a convenient way to live in a self-contained environment while earning satisfactorily. 
The recent trends in freelancing are varied and some of them are given down below–
More variety in breadth and depth of services offered through freelancing– From content writers to graphic designers, SEO services, etc, freelancing caters to the needs of a wide array of services for the recruiters. Therefore, it promotes variety in breadth and depth. 
More professions are going to adopt freelancing– When freelancing first started, it just used to have Lawyers and Accountants for contractual jobs, but slowly and gradually, this shifted and from writers, designers, developers to fitness coaches, psychologist and even masseurs–  there are gigs for anyone and everyone with widely varied professions.
Freelancing is becoming a respected alternative career– In most places these days, freelancing has become a legitimate career. It has become a holy grail by reducing unemployment to a substantial extent. Furthermore, Covid-19 has shifted the perspective of many people by making them understand how work can be done effectively and efficiently from home, thus, creating newfound respect for the freelancers. 
The acceptance of remote work will continue to promote freelancing– Due to the technological breakthroughs, remote work has been feasible during the ongoing pandemic– by making the work environment more attractive and productive. If both the freelancer and the recruiter are working remotely, it helps in creating a common ground for both. 
Freelancing processes will slowly become automated in the near future– Due to the emergence of cloud technology and the Internet Of Things, we will see automation of several freelancing processes. Features like automated proposal submission might become a must-have tool as manual proposal submissions take a lot of time and decrease the productivity of the freelancer. 
Do you consider creating a platform following the freelancing trends of 2021? Then hurry! Contact BSEtec today for full information on Network Plus.