Doordash Alternative: Increase The Operational Efficiency Of Your Restaurant Food Orders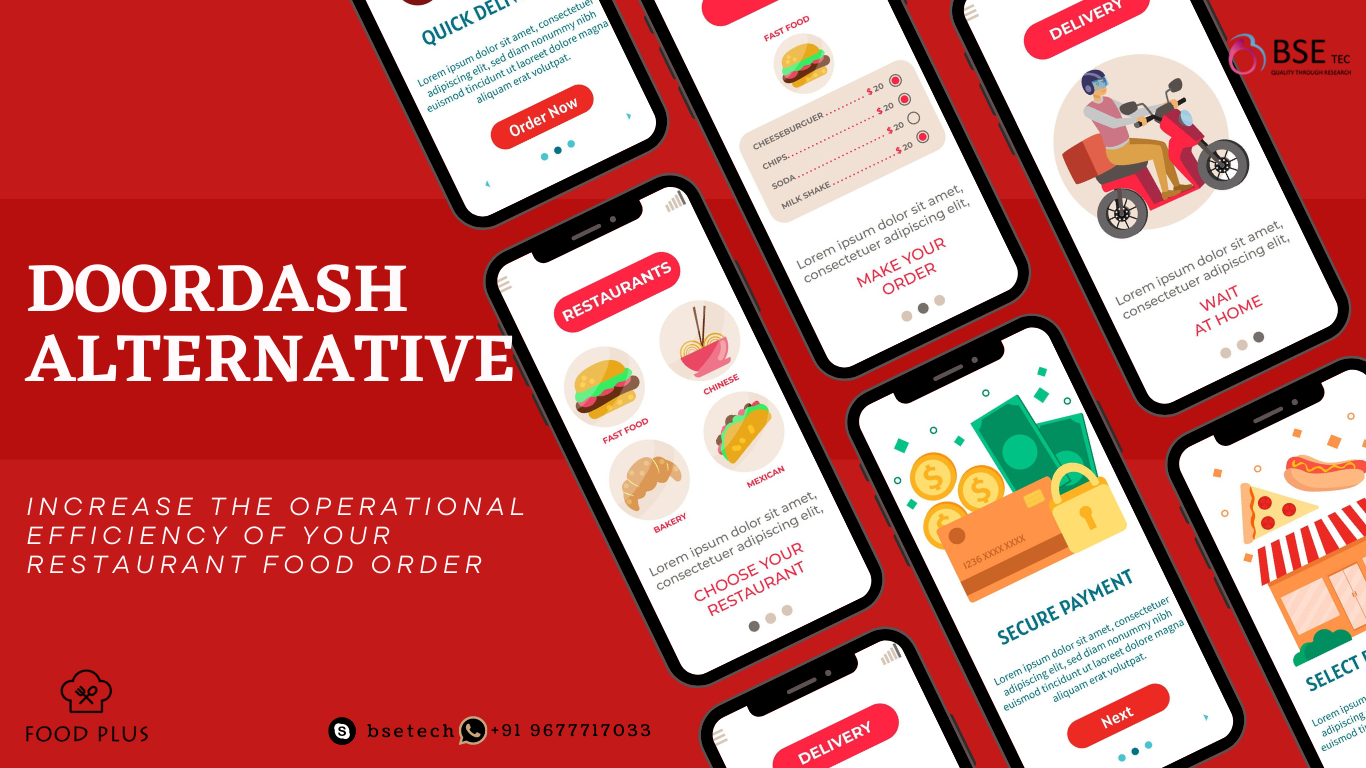 A decade back, whether a restaurant would be successful or a failure was judged on the basis of its location and food service. However, due to the rapid technological advancements, a huge number of customers are moving away from traditional dining and have shifted to ordering food mostly from the comfort of their homes. More so because of the ongoing global pandemic, food delivery and take-outs have increased several-fold leaving all restaurants with one choice– to go digital. This is why top multinational companies have developed food ordering apps like DoorDash, GrubHub, UberEATS, etc. and other DoorDash alternatives. 
An app like DoorDash helps a business to take off irrespective of factors like location or decor, which no longer plays a central role in the success of the business. However, what does play an important role in running the business effectively is by increasing the organizational efficiency of your restaurant food orders. 
But, how will you achieve that? 
Understanding customer behavior– The owners of such restaurants who are just opening up to the online trend are more inclined towards building their own mobile app. So, having an app can help you have control of all the operations and can be customized according to your user's preferences. This will help you in giving a better insight into your customers' behavior. 
Having a User-Friendly Interface– You can use an app having a User-friendly Interface. It helps a customer of any age or generation to navigate through the app seamlessly without being confused. This is quite important as the first impression is the last impression, and having a visually appealing app can lure the users to use it more. 
Speed of Delivery– Your customers are hungry, that's the prime reason why they are ordering food online. So, keeping a fast-paced rate of delivery and efficiently giving updates through push notifications about the whereabouts of the order helps the customers to be aware of how long it will take for their order to come. 
Having valid customer reviews and ratings– Customers value authentic reviews by other customers. So, having a comment section with a rate option is very important for the credibility of your restaurant and helps the customers to trust you with their food. 
Improving app visibility– You will get a Search Engine Optimized script if you use Food Plus, the best quality DoorDash clone for building your online ordering business. So, if you want to develop an affordable yet effective platform you can opt for the DoorDash clone. 
Understanding what makes a restaurant successful in this evolving online trend is important for the growth and sustainability of your food business. So, if you want to build your app for serving your customers flawlessly, then contact BSEtec today!