How to set up social media monitoring?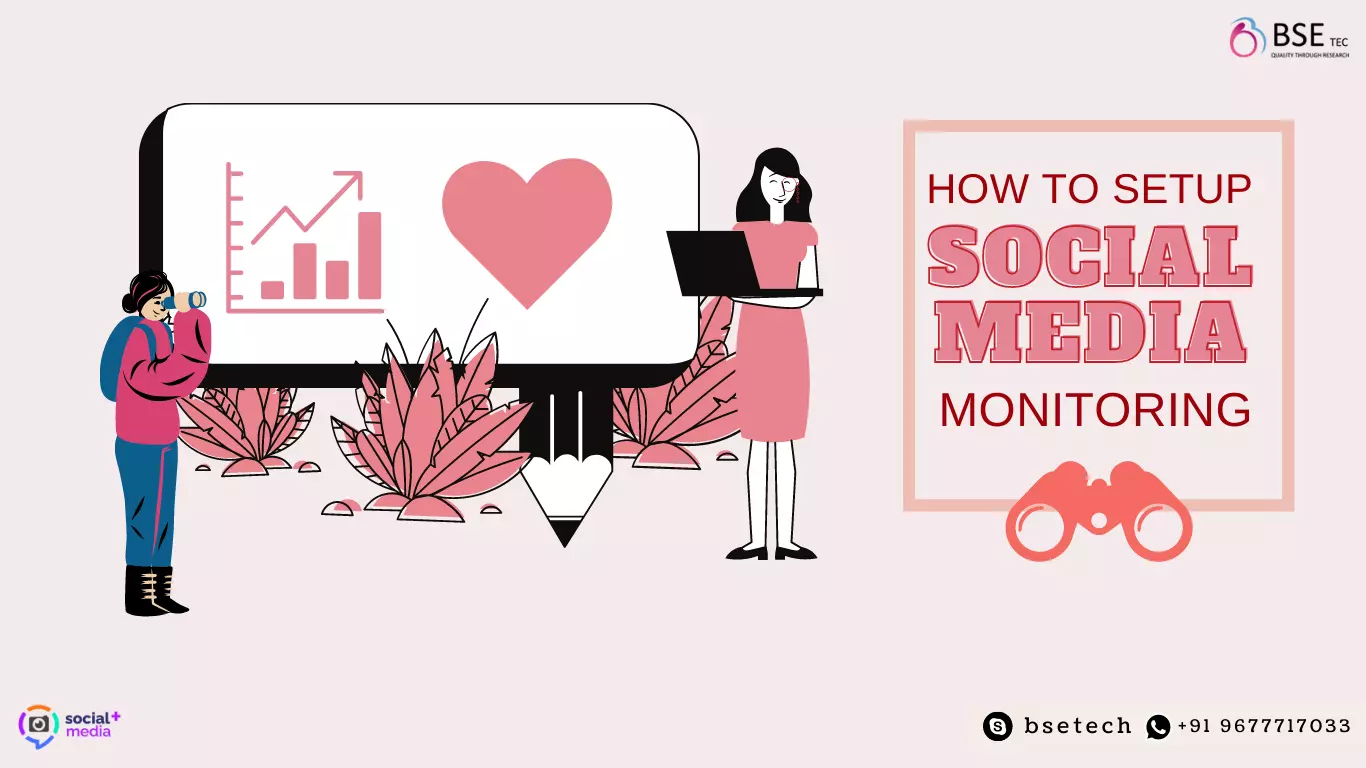 Media monitoring is a technique for measuring communications and marketing initiatives, tracking target audiences, gauging brand sentiment, and much more. Media monitoring allows you to track mentions of your brand, products, and services across all media outlets, including traditional print and broadcast, online and social. A thorough media monitoring program may scour the internet for news that is important to you, your company, industry, and competitors. In summary, media monitoring allows you to keep track of all of a company's media coverage. Below are 5 points indicating why and in which areas you need to set up social media monitoring.
Customer support:

Managing client complaints is no longer as simple as having a contact form on your website. If someone complains about your brand on Twitter, the followers will see it, and whether or not you respond—and how you respond—will influence how those followers perceive you.

Collecting user feedback: It's critical to understand what works and what doesn't, and those who use your products or services can supply that information. You can utilize it to improve your offers, fix bugs, or gather favorable testimonials for use in marketing.
Engaging with industry influencers: If a big influencer is talking about similar products to yours, you want to make sure you're on their radar. Monitoring their interactions with your sector will allow you to adapt marketing communications to them, whether it's sending an email introduction, offering samples, or serving targeted advertising.
Finding brand advocates: There are probably people out there who adore and are loyal to your product. You can create a friendship with them after you find them. Connecting with them, whether it's simply thanking them for a Twitter mention or offering them a gift for their devotion, will make them more eager to sign your praises frequently.
Putting the Right Tools in the Right Place:

Manually searching social networks, forums, and online reviews for mentions of your brand or competitors will take time. Social media monitoring tools make it much easier to track conversations, and there are numerous solutions available depending on where and how you want to listen.

Getting the Right Tools in Place:

Either you can manually search for hashtags and brand mentions on social media platforms or you can opt for tools that are designed to do that for you, actually much better thandoing it manually. Some of the tools available are Hootsuite, Attentive.ly, Sprout Social, and Tweet Deck. 
Now that you know How to set up social media monitoring, its importance, How social media is a prime factor and its role is important in making your business a huge success– opt for Social Media Plus, the crisp social media app clone by BSEtec. For more information contact us now.