A Custom-made Online Teaching Script for the Education sector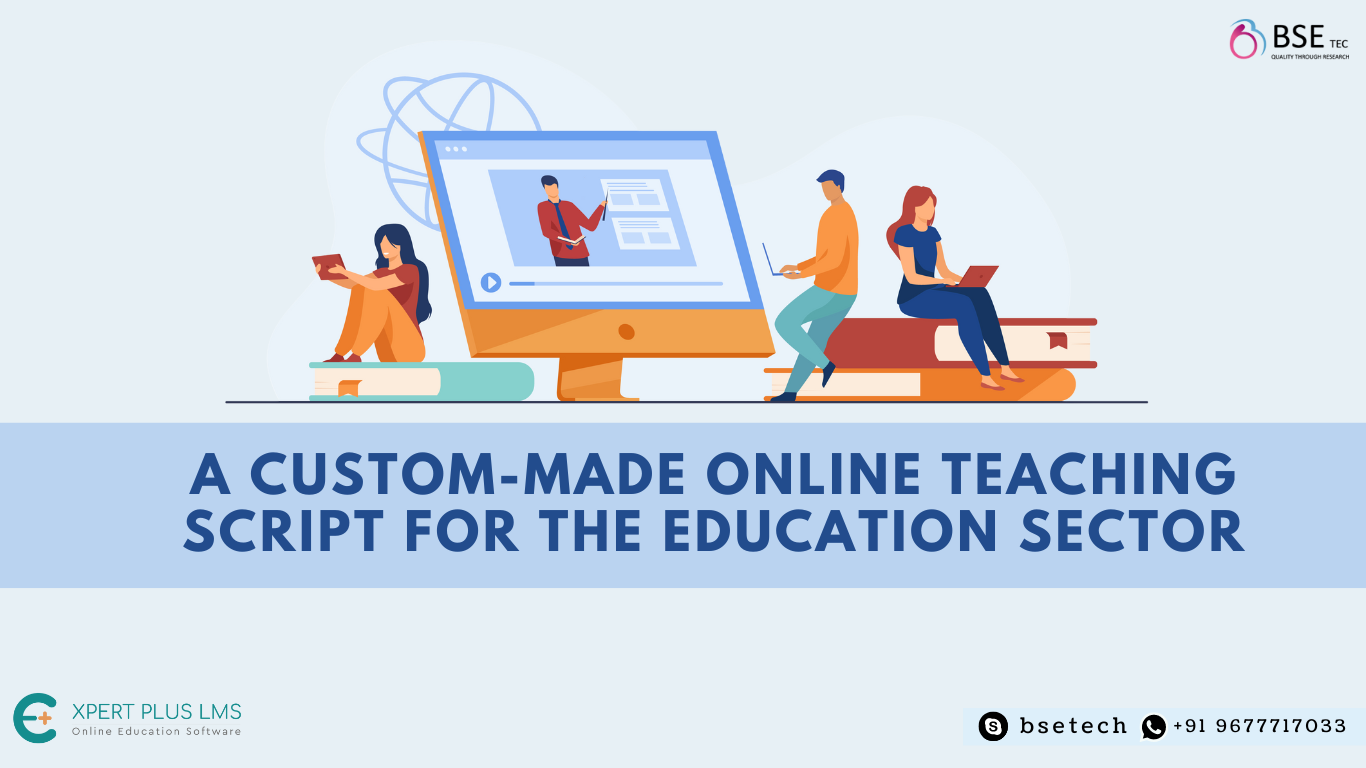 If you are wondering where to find an amazing readymade tutoring software script to launch your online teaching or online tutoring business then you are at the right place. Read further to find out how you can launch your online tutoring business seamlessly in a matter of hours! 
Online teaching script or Online Tutoring Software:
 With the badly hit pandemic, the rise in the need for online education and enrolling in online classes has shown an uptick trend from the year 2020. Due to the rise in the demand for a massive open online course, many tutors and instructors are showing increased interest to start their own online tutoring businesses with readily available online teaching scripts or online tutoring software.
Why opt for readymade online teaching or tutoring software?
Building a similar tutoring or teaching script from scratch is expensive, that's where the readymade online teaching software comes into play!
The solid reason for opting for a readymade tutoring software is the exciting features that are in-built with the tutoring or LMS software.
Standalone features of our Udemy clone script – ExpertPlus LMS
Though the Online teaching script or Udemy clone script has many exciting features like Social login, an Internal Messaging System, Course certificates, Quizzes, and Discussion forums to take the eLearning experience to another level of student-based teaching style, The following features make the online teaching script a boon to teachers.
Instructor Credits:

Instructor credit refers to the Instructor revenue share, where the instructor gets a share of the revenue based on the number of students enrolled in the course. By creating premium courses, the content may be monetized. When users purchase the courses, the money is transferred.

Instructor Promotion:

Any premium course content can be made available for promotion. The promotion may include information about methods that instructors can use to promote their content, including instructor coupons, and course referral links.

Multi-Language settings:

With the in-built multi-language settings, tutors can reach audiences all over the world. 

Customizable Design:

With this 100 % white label solution, you may personalize the website or app based on your preferences. It allows for customizing and offers simple branding.

SEO Friendly: The udemy clone websites given by web construction businesses are always SEO friendly, so you won't have to put in any extra effort to rank high in search engines.
Choosing an Udemy clone is a profitable choice for the reasons stated above, as well as the fact that udemy clone scripts have been proven to be effective and successful. Check out ExpertPlus LMS for more information on launching your Udemy clone app or website. Contact us for more details and a live demo.