Level Up Your Food Delivery Business With A DoorDash clone script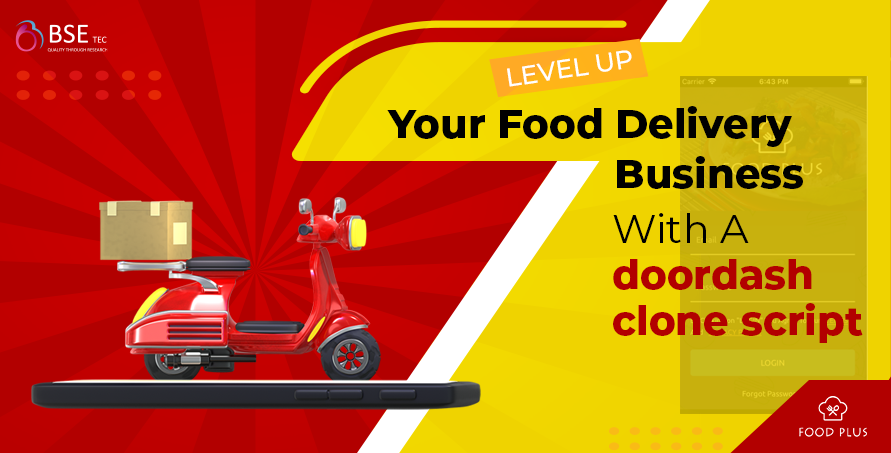 With the advancement of technology, the food delivery script sector has undergone a huge transformation and as a result, the rise of food delivery applications cleared the path for customers, restaurants, and delivery partners to interact, which benefits them all in different ways. 
Furthermore, the convenience of ordering food products using an app is a major factor driving up demand for such apps. DoorDash, a well-known food ordering and delivery app, has carved out a niche for itself in the industry. As its popularity grows, businesses express an interest in creating a clone. Best DoorDash Clone app is an exact clone of the original version of the software that allows you to start a business quickly and to learn more, read this blog ahead.
When did DoorDash emerge?
In 2013, the food delivery app – DoorDash clone was established in the United States, it has become the most well-known meal ordering and delivery app. Using technology for meal delivery was a relatively new concept in the 2010s and the majority of these people are from the United States. 
Know Swiggy Clone Or Doordash Clone? Which Is The Best Food Ordering Script?
The immense popularity of such delivery apps
With this significant rise in the number of food delivery apps, many businessmen and entrepreneurs are investing in creating such apps with the help of the Doordash clone script Food Plus.
Food Plus by BSEtec offers a number of features that will lure you to choose this script among the rest available on the internet
A solution that is cost-effective –

Food delivery app creation with clone scripts is considerably less expensive than building a new app from start.
Quick Launch –

It is already created because it is

readymade food ordering software

. As a result, after a few tweaks and adjustments, your app will be ready to go live.
SEO optimised script –

The script is SEO optimised, which means it will rank well in search engines and drive a lot of traffic to the site and helps to increase the overall revenue of the site.
Geo-location –

A meal delivery app should include a built-in map function that shows how far the restaurant or delivery person is from the customer's location and how long will the order take to be delivered. It also shows which restaurant is nearby and which one is far. 
Multiple payment gateways –

A decent clone script should support a variety of payment methods, including UPI, Wallets, and others as most people nowadays opt for digital modes of payment.
Fully customizable –

A food delivery app clone should be completely customizable, as it should be colourful and highlight the food items being offered.
What are the features of food delivery clone app?
Social Login:

Users can log in straight away using their existing social media accounts rather than filling up sign up forms.

Explore Restaurants:

Customers can lookout for the best restaurants in the locality and learn more even without stepping out of the house.

Build Orders:

The users can add as many items as they need in the order list and check out once they are done.

Orders Management:

To manage orders and resolve the issues that may arise, the order management feature is helpful.

Track Delivery:

Customers can track their order right after they place the order, till they receive it.

Reviews And Ratings:

Once they receive the food and relish it, the users can comment on their experience and rate the food accordingly.

Alert And Notifications:

The alert and notifications prompt the users to know where their order is and get offers once in a while.
Look At Advanced features to make online food ordering script beneficial
Summing up
So, if you want to incorporate an app into your already existing food delivery business, or want to completely open your own Food Delivery venture, then contact BSEtec and opt for your online food delivery script today!