Advanced features to make online food ordering script beneficial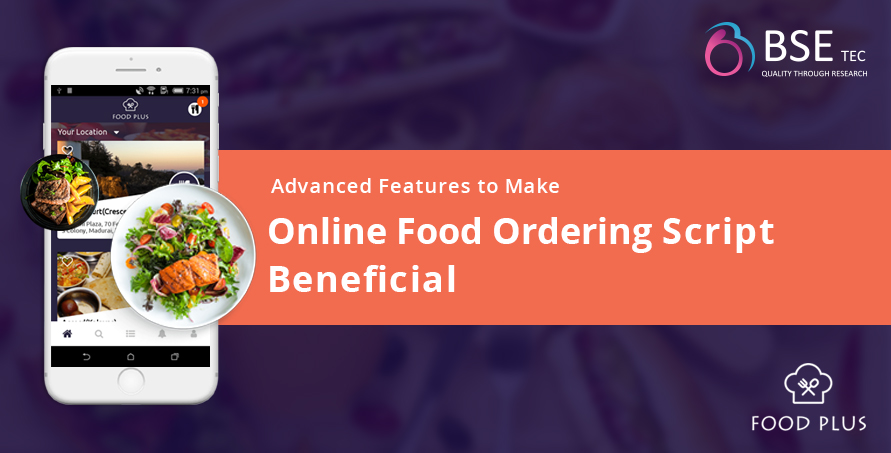 Bernard Shaw quotes, "There is no sincere love than the love of food", and we couldn't agree more. It is an indisputable fact that restaurateurs now deploy a mobile app to hike up their sales and popularity. A Mobile food delivery script would work wonders for your restaurant and compounded with advanced features it can emerge to be a striking app, one which stands out in the market.
First, a custom and unique design of your app and website are imperative. You also need to ascertain that it is a Search Engine Optimised and social media-friendly platform. The key to a good food delivery app is simplicity. Restaurateurs should focus on providing a unique experience to the user and not venture down the path of complexity. With a location powered mobile app, you can ping your customer's phone with personalised offers when they are around the neighbourhood. Restaurants can avoid the hassles of taking the order over a call and can save loads of paper and printing costs with e-vouchers and invoices.
Our readymade food delivery script, FoodPlus, also helps you keep tabs on your business by identifying hot-selling dishes, unpopular dishes, the busiest time of the day, etc.,along with expenditure and sales. By showcasing that day's meal with a high definition close-up shot, visitors are more likely to order it. So, feature a photo gallery with a treasure trove of mouth-watering food. Also have a Help center and FAQ section. Not only this blogging and videos with fun recipes can help you attract a lot of customers and eventually result in more revenue. And what with the customer loyalty programs and multiple payment gateways, foodies will be more than happy to use your app.
So, what are you waiting for, get ready to own the game with FoodPlus. For more information, Contact BSEtec.