5 ways how a food ordering script can grow your business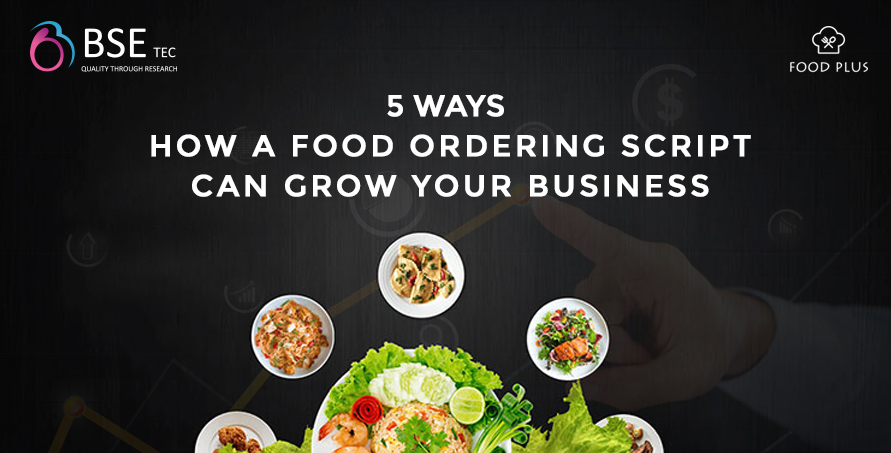 A food delivery script can do greater good for your restaurant business, than giving your customers only the dine-in experience. In a traditional restaurant, only customers who have already visited before and liked the food and those who happen to pass by your place and have the time to grab a bite would visit, but when you go online and have a fancy app and everything, your customer base will increase manifold. Everyone must have ordered online one time or another. It sure does come handy to the working class, bachelors and maybe somebody who just wants a break from cooking.
So here are few ways how our online food ordering script can grow your business:
You can take on more customers at a time: Customers won't feel pressurised to order fast and can go through a wide range of menus, with scrumptious mains, beverages and desserts.
Keep tabs on customers: You know what your customers prefer, which food is in demand each season etc., So you can make more of the popular food items, and less of the others.
Take orders at any time: Customers can order at their whims and fancies, even to satiate their night-time cravings. The more orders processed, eventually the more revenue for your business.
Fewer employees: Goodbye to waiters, doormen and cashiers. Lesser the staff, lesser the trouble. They have to be paid full-time, but through a food delivery script, you'd only have to pay the dasher.
Automate your restaurant: It is quicker through an app. The orders go directly to the kitchen, food is prepared and sent off to various homes in one stroke. Payment is done online through multiple payment methods, saving the restaurant a lot of hassle.
BSEtec will get you your very own readymade food delivery app script when you connect with us. If you want more details about our features, be sure to reach us at any time.