All You Need To Know About Starting A social media app business With Social Media Plus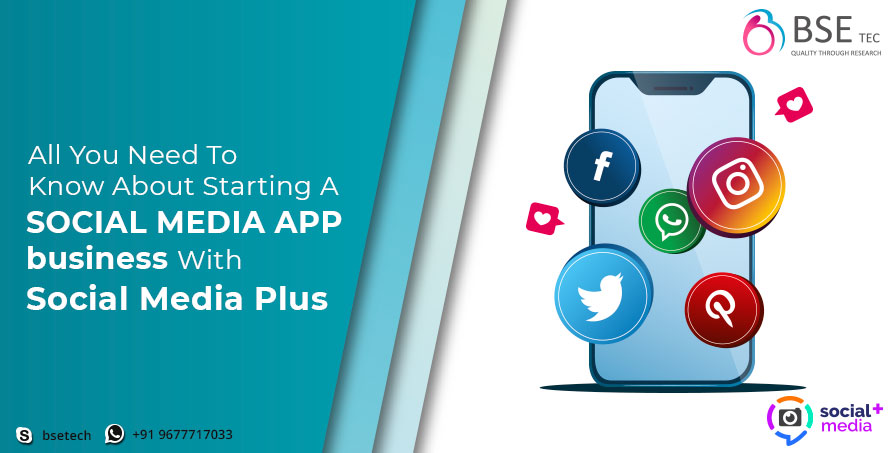 Social media is no longer a fad or a trend. It has become a lasting reality in the world of an online presence. It changed the way people think and act, and shared their thoughts, feelings, moments and memories, making it a part of life. Likes, shares & comments are the new digital currencies and have become a really important factor for the success of any brand. 
The number of people using social media is growing by the day which has led to new companies and businesses investing in social media.
Also Read, "Essential Factors to Succeed in the Social Media Industry with Instagram Clone"
Why is social media so important?
Social media is not only a way to connect two or more people but also a platform where people can build their own networks, engage in their business through digital marketing and follow celebrities, various magazine pages, newspapers, politicians, etc. staying up to date with the latest events. Therefore, it is an all-in-one platform, because its need will never go out of fashion.
However, building an app from scratch can take months or years. In addition, the developer will charge you a large fee that can put you in a huge debt trap, which is something no logical person would want to face. So, with the advent of new technologies, a new alternative has been created called 'clone scripts' which can be used to create apps or websites for your business.
How to know which clone script to use?
The internet provides too many fishes in a pond and it can get really tricky to find out the best clone script for starting your business. But, fret not! Social Media Plus- the best quality social media clone is here to take care of all your social needs. 
Look At , "How Much Should I Pay to Get an Instagram Clone Developed?"
What to do before starting a social media business?
Define a target demographic –

Having a target audience is just so important before you start your business. Isn't it better to have an idea about what is your niche market's likes and dislikes, what are their age groups, gender, profession, etc? This can help in planning out the user interface accordingly.
Sketch out a goal & objective for your business –

It is so important to have a plan, goal and an objective before you start venturing onto a new business, as dreams without goals will remain dreams which will only fuel further disappointment. This situation can be avoided if you do full-fledged planning and execute with proper action. 
List out the features you need –

You are making an app or a website, you need to have a set of features in mind too, right? So, all you need to do is… compare a few apps, which are going to be your potential competitors, and finally, come up with something which is unique and new. 
Choose an SEO friendly script –

An SEO friendly script for a new business is the need of the hour! You need good engagement and organic traffic to your platform right? Then choose an SEO friendly script like Social Media Plus, which can help in ranking your website higher in the search engine. 
And finally, contact BSEtec for any further help regarding the Instagram clone. Get in touch now and avail of special offers!