Instagram clone – A Potential Tool for Business Engagements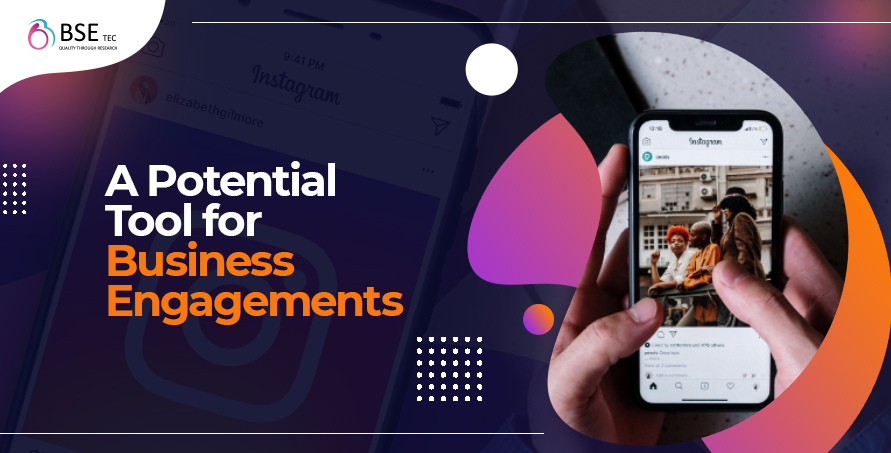 With the active 4.57 Billion users, Social media is overtaking every industry in terms of connecting people and Data collection. With that high engagement, Social media is now also the best revenue generation industry with the simple business idea of memory sharing and connecting virtually. Among all social media platforms, Instagram is the most popular because of its design and the idea of only sharing beautiful memories with your audience or connections. The business model of Instagram is also more valuable than any platform. Almost 1 billion people are active on Instagram and posted 50 billion pictures until July 2020. 
Is there any way for Instagram like app development? 
Yes, there is a way of developing Instagram efficiently with all the new trends and technologies. You can create Instagram using the Instagram Clone script. There are many Instagram clones available in the market. And, Also let us tell you that it is legal to use clone scripts for development because clone providers write all the codes and designs on their own and only get inspired by platforms. You can develop an Instagram clone with the help of InstasocialPlus. InstasocialPlus is an advanced script created exclusively by BSETec with the latest technology available. It also comes with ready-made features for your platform.
For Instance :
Admin Dashboard

User Management
Posts and Pages Management
Content Focused Material Design
Android and IOS studio
Signal Sign-In
Discover User
Push Notification and Many More.
What would be the benefit of developing Instagram?
By all means, the Instagram clone will be the best tool for your business engagement. These kinds of platforms get a mass user base very early, and if used well and if you monitor and use every new trend with a perfect motive then, You can build a platform that can be the million-dollar worth tool in the future. Also, it is a successful revenue generation model because of its engagement and Post monetization. Your platform can be the source of interaction between many businesses and their potential customers. The main benefit of developing Instagram would be Data and UserBase. Here you would have users from every industry, and with different likes and dislikes choices. So every type of business can promote its product on your platform. You can also refer to the article to know more about what are the new trends that you should adopt in 2020.
We at BSETec, Always do our best in platform development, And we act as a technical pillar with our clients, And you are not only buying an Instagram clone script from us. Along with that, You are getting additional benefits like Free Installation, Premium Technical Support, Regular Technical Updates, Full access to source codes, and Freedom with Reliability. You can ask for price and also view the Live Demo of Instagram Clone for IOS and Android right now at InstasocialPlus