What are the main advantages of augmented reality?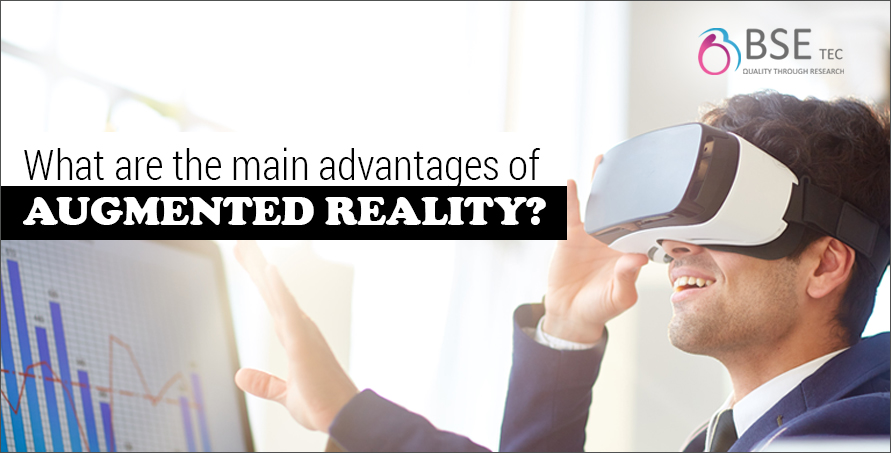 Developed for the first time in 1968 at Harvard University by Ivan Sutherland, Augmented reality is not exactly a very new technology. It has been a part and parcel of the ongoing technological innovations taking place and has been used for decades for simulations in the aviation and military industries. 
Augmented reality has been rapidly evolving in the marketplace today and that being said, a lot of this technology is going to be used in the industrial and commercial sectors. 
A kind of technology that has the power to superimpose a computer-generated image that can juxtapose into the real world and provide a composite and immersive experience is basically Augmented Reality. It has become extremely common to get an immersive reality experience that AR  delivers – and how it has become extremely popular among the masses and no one even in their wildest imagination imagined AR apps to become so readily available.
But, what can Augmented Reality do to help in the betterment of your organization? Let's see
What are the benefits of Augmented Reality in business?
There are measurable benefits that offered tangible results and many brands have already started to leverage AR to their advantage.
Some of the benefits of Augmented Reality in business are
It takes the store to the customer – Many companies after realising the pros of using Augmented Reality, are leveraging this technology to provide their customers with a first-hand experience of their store online – like in real estate sectors – is being used to understand how the furniture will look in their homes and also help in interior designing. 
Create unique customer experiences – Through mainstream smartphones and mobile apps, AR can provide a very unique customer experience with its audio-visual blended reality creating a mirage effect.
Gives an edge over the competitors – While other sectors are still contemplating utilising Augmented Reality in their businesses, if you are deploying such technology, then it will for sure give you an edge over the competition and make your business become a well-known brand.
Workforce training without risk – In medical sectors that has to do a lot with human anatomy, and in military training where one has to learn to combat on the battlefield- these are high-risk activities. But, having AR as a medium, one can get an extremely immersive experience of doing such training without being physically hurt.
Offers greater personalization – with Augmented reality, not only the content quality of your overall industry is going to improve but also it offers a greater amount of personalization which no physical store could ever do justice to.
Also Read "Is Artificial intelligence (AI) the next step of smart learning?"
So, are you looking for implementing this next-gen technology into your brand and stay ahead of the curve? If your answer is yes, then head over to www.bsetec.com & contact us now!