Stop Talking and Start developing: A Guide to design Prototyping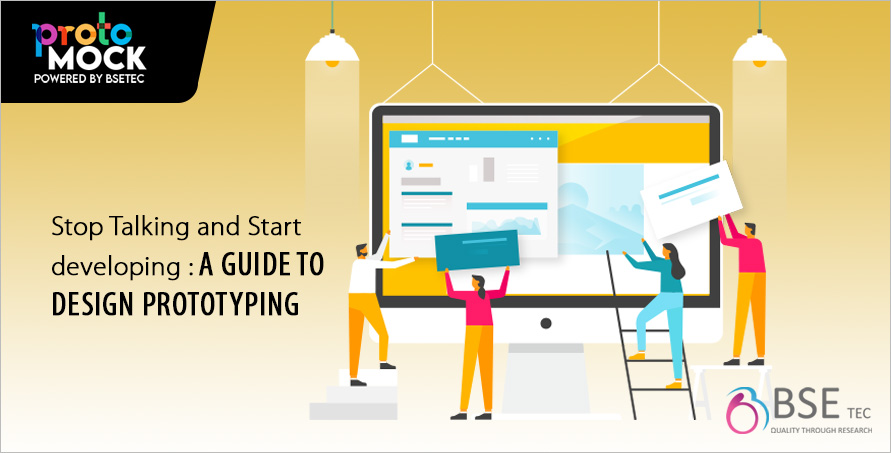 Design thinking is an approach to innovation – and producing an early, inexpensive and scaled down version of the product in order to eliminate the problems with the current design, the best way to gain such insights is to carry out the process of prototyping.
Prototypes are used in the testing phase in a design thinking process to prepare a rough draft of the final product and reveal the problems so that one can inculcate the solutions for making it successful after its launch.
The results that are generated from these processes help to redefine and reconstruct one or more problems established during the user testing phase. 
What is a prototype? 
Told at IDEO, "If a picture is worth a thousand words, then a prototype is worth a thousand meetings."
So, a prototype is basically a rough draught which helps to create an experimental model of a proposed solution to validate ideas & concepts. 
In which order do the three phases of prototype playout?
The three phases of the prototype in design thinking can be classified into –
What are the types of prototyping?
There are a wide variety of processes to Prototyping, the major ones are–
Low fidelity prototyping

High fidelity prototyping

Creating a working prototype

Rapid prototyping
To start with your prototyping process, you need to follow the steps given below:
Plan – It's always said, "A goal without a plan is just a wish", so it's extremely important to have proper planning before you invest into creating a rough design draft.
Start building – Stop procrastinating, start building, i.e. build your prototype when you are well aware of what you want your product to look like or feel like. You can contemplate later on when the prototype goes for user testing.
Don't spend too much time – Don't forget, Prototyping is not going to create your final product. It is just a rough model of the final product… so spending too much time in prototyping will delay the process of developing the product itself.
Build with the user in mind – The product you are creating will be accessed by the users of many age groups & professions, so create such a prototype that will be resonating with your target audience. People won't even buy something that is not relevant to them or which doesn't solve their need.
Define your budget – Finally, the most important one, before you commence with the product development process, keep some amount for Prototyping as it will help you to reduce the extra costs that might be needed for restructuring the final product if you do not find out the flaws beforehand, which means prototyping is a cost effective solution.
Key Takeaway
If you are someone who is creating their startup or opening their digital store, or beginning their online venture for the first time, then you must prototype your ideas and create them into a tangible mockup – with Protomock, your one-stop solution to all your design thinking needs.
Contact us now!