Artificial Intelligence Will Impact All Industries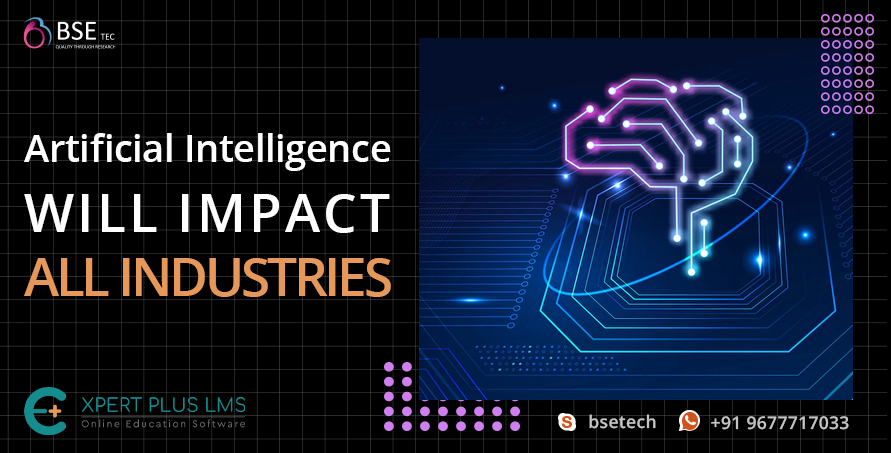 Artificial Intelligence or AI is the only technology that is in the state of a different line of questioning from last year and it is claimed by many experts that it will rule over every industry by making their work process and user experience better or we can say perfect. But how do they make it better? We'll tell you, Now listen to this.
Machines are always known for doing a task with 100 percent accuracy by properly following the codes and input that we give. But what if they think like us and do what everyone is ethical to complete the task in less time with more efficiency and safety. 
That's what the future of all the industries look like with AI. Artificial Intelligence experts are working hard to get the most out of the technology and its subcategories like deep learning and machine learning. Today we know very less, and we are going more in-depth in the impact of artificial intelligence on various sectors to make a more balanced version of it with the coordination of artificial Intelligence and human intelligence. 
 Impact of Artificial Intelligence in Industries
Here are some industries that will be most impacted by this technology
Elearning Industry :

 In the elearning industry, 2020 is the year of the boom, and every student had to come online for getting their education as all educational institutes are closed. If any new users are coming in bulk then this is also a problem for this industry because we have many flaws in this industry. Parents and students are experiencing that elearning platforms are very low interactive, and they have a very low user experience. AI in elearning will create an impact in the way where students will enjoy the liberty of getting AI-based features like Augmented Reality (AR) and Virtual Reality (VR). These features will revolutionize the industry with a realistic experience in every subject. There are many

udemy clone scripts

in the market that provide these technologies right now. 
Read more on Artificial Intelligence in LMS: Emerging trends of IT you should be aware of
E Commerce industry :

 The eCommerce industry is the industry where there is only one flaw that exists, and that is without experience buying. There comes AI. AI-based tools like AR are the key to giving the right direction to industry, and it also increases buyer decision. Also, the impact of AI in ecommerce is that AI is very well known for analyzing mass data, and it enhances the product recommendation process. There are clone scripts in the market like

PazerPlus

that are enhanced with these high-end privileges in the industry that you can consider while the development of the eCommerce marketplace. 

Blockchain :

 Many industries create some confusion in the mind of users, and blockchain is one of them. The easiest way of using AI in blockchain is to use it to enhance the levels of security and data privacy in the companies. Many industries are using AI in blockchain to secure their data and to provide the best experience in trading in cryptocurrencies like bitcoins. 
We at BSETec always stand out from the competition by creating safer and most advanced platforms all over the industry. We are well known in the industry to be a technical pillar of our clients so that they will never have to worry about getting new technologies or maintaining their existing platform. With the high-end technologies and clone scripts, We also provide many additional benefits like free installations, free system updates for 3 months, and premium technical support to make sure that your platform works fully functional all the time. You can check out our services and learn more about high-end technologies like AR, VR, Digital Marketing, AI, Blockchain, and many more only at BSETec.
You can reach us by commenting down below. 
Contact Details
Email : support@bsetec.com
skype : bsetech