5 Reasons to Switch to a Tutor App From a Traditional Classroom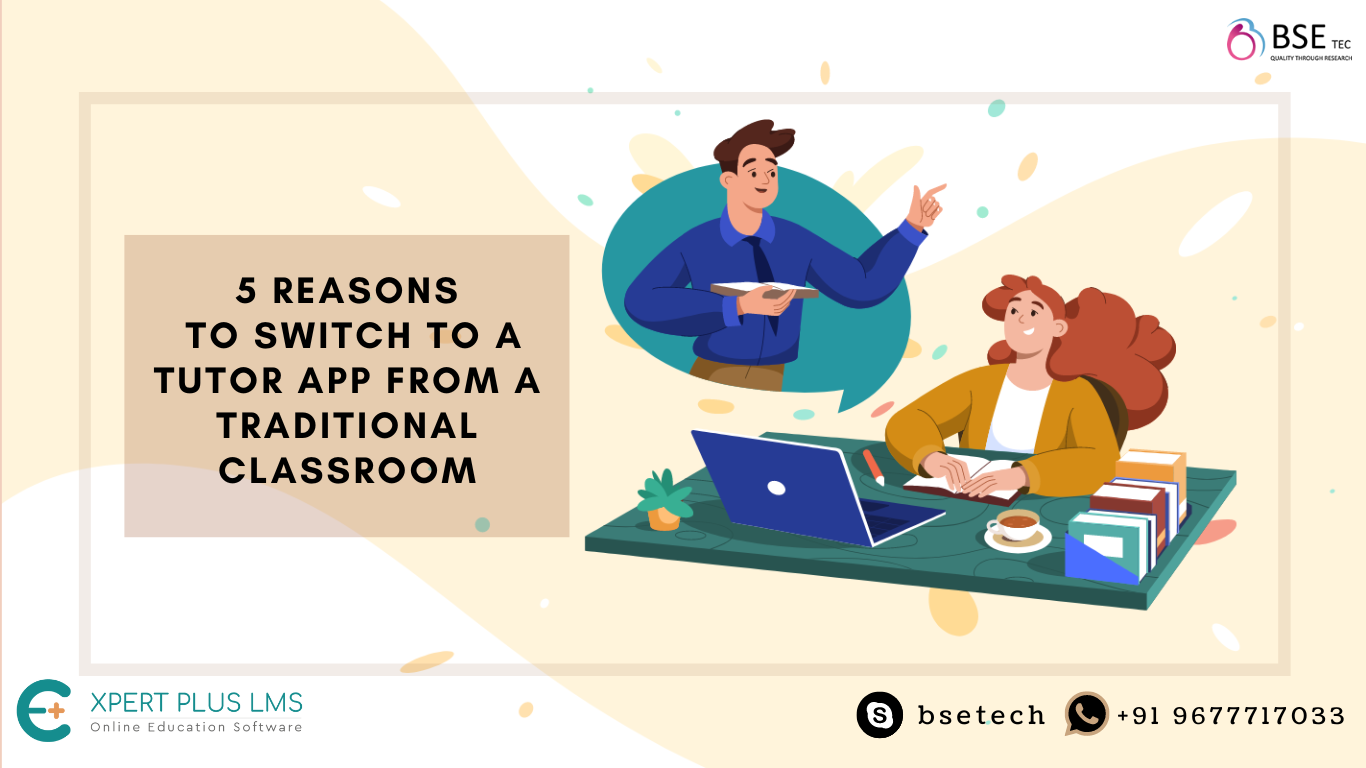 Lockdowns currently prevent pupils from receiving the education they deserve. As a result, online tutoring has experienced an unprecedented spike in popularity and demand. Furthermore, one of the most lucrative opportunities for tutors. The benefits of online tutoring are numerous for both tutors and students. As a result, if you want to start an online tutoring business, this article correctly identifies the five primary reasons to switch to a tutor app or udemy clone app. Let's get started.
Increase in Demand
The demand for tutor applications has skyrocketed after the Coronavirus outbreak. This pandemic has forced nearly 1.7 billion students worldwide to leave classrooms, forcing them to turn to online tutors. Students are enrolling in numerous courses online and hiring tutors from all over the world. Because of this tremendous expansion, the online tutor consultancy market is expected to produce USD 7.37 billion in revenue by 2023. These ridiculous statistics undoubtedly attest to the demand for and promise of the online tutoring app market as a viable business opportunity.
Low Initial Investment
Starting your online tutoring app does not necessitate a large investment in order to set up and run your online tutoring business. You don't have to buy expensive equipment like other on-demand businesses, stock up on inventory, or rent out office space and pay for utilities and insurance. It is quite simple and inexpensive to set up your own online tutor marketplace. You may always choose from a variety of app solutions to have your business up and running in minutes. Most importantly, you will start making money sooner and within your intended budget.
Convenient
One of the most appealing reasons is the ability to reach a diverse range of pupils worldwide from the comfort of your own home. If you've ever been a home tutor, you know how difficult it is to visit pupils and teach them. It also limits your ability to expand your reach. With an online tutor app, you can reach every corner of the globe and teach what you love without ever leaving your house. When you have the option of choosing your workplace, this becomes really convenient for you. This is not only convenient but also cost-effective, as it reduces travel time and expenditures for both you and your pupils. What else do we require?
Work Schedule Flexibility
We have always desired the freedom to choose our own working hours. Because the lockdown has forced youngsters to stay at home, you have the opportunity to attend sessions at your leisure. Even if this had been a typical time, classes would have taken place after school, which would have been either late afternoon or early evening. On the other hand, starting your own online tutor classes allows you to create your own schedule. You will be able to set your own working hours. This advantage provides you with the freedom that traditional classroom instruction may not provide.
Technology
All thanks to technology and its great breakthroughs, establishing an online tutor app has become simple and cost-effective. Today, there are numerous online educational tools, apps, and software available to help you start your online classes and achieve the same results as traditional teachers. There are udemy clone scripts, such as Expert Plus LMS, that allow you to construct a full-featured tutor marketplace in minutes, allowing you to start and grow your business, communicate with students, and successfully expand your business.
To summarize, while the coronavirus pandemic has increased demand for online tutoring services, technology has enabled education to become digital in the first place. The reasons stated in this article clearly demonstrate the current demand and potential of this online tutoring market, which will continue to grow after quarantine because learners have now tasted the sweet benefits of reaching tutors all over the world, and tutors now have the golden key to go digital and grow. Contact BSEtec for more details and a free demo.