The Importance of Utilizing A Corporate LMS For Successful Employee Training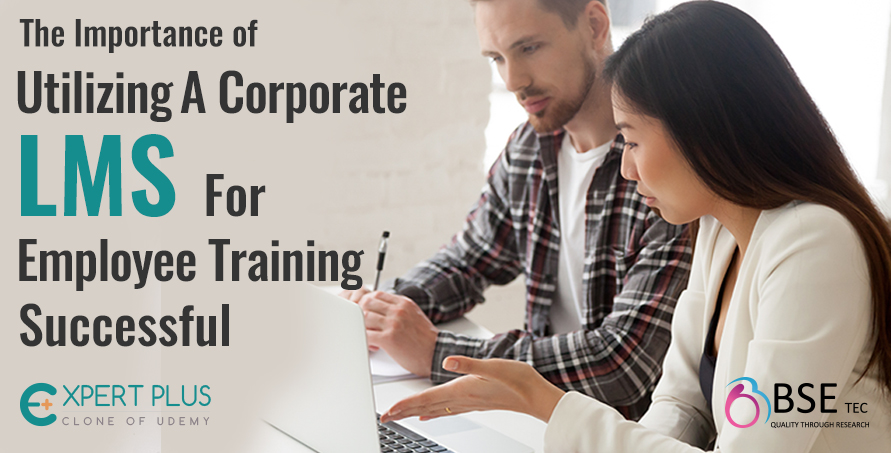 As companies employ a workforce, one of the expectations that they have is for the employee to possess certain abilities and knowledge. Although technical concepts can be learnt or acquired from various sources including college, the internet and so on, it is still important for the companies to make sure that each of their employees has the optimum potential for better productivity. To hone their knowledge, the companies usually offer in-house training programmes besides the training they get during probation. But certain technicalities cannot be disseminated through this way. That's when an LMS would help, the reason is that the employee gets personalised training based on their need. Also, they wouldn't have a specific time to learn, they can take up the classes and tests whenever they have time, making it a viable platform for companies to depend on.
According to research conducted by Accenture, businesses are likely to gain approximately 30 dollars for every dollar they spend on e-learning programs. This gives a better way for the return of investment with multiple advantages including productivity. LMS also can be used to elaborate on the prime goal and values of the company and how the employees can work towards the company's development as well as their personal growth. Additionally, the company can track the progress of the employee and give them timely support. Various analytics and insights derived out of it can help the employees to have an idea of where there's a need for improvement.
Apart from personal growth as well as the company's development, there are other advantages of using LMS in employee training. Using Learning management software cuts down on the cost and saves a lot of time as well. Since there's no need for arranging a physical workspace to give the training, no logistics required and other requirements, thereby making it an efficient way to train the employees.
LMS is also very immediate and easily adaptable whenever there is a need for an update. So the employees are given immediate information which makes the company credible and accountable thereby enhancing better employee relations. If you want to create a Learning management software for your company, you can use expert plus which is a clone script of udemy. Establish your own Online training system today using Expert Plus, check out our webpage for more information.