6 things to consider before you jump on freelancing business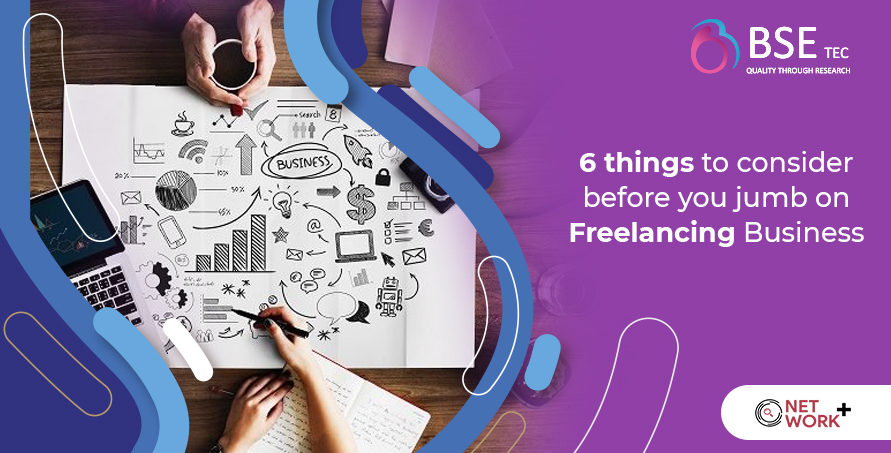 Starting up a freelancing website is a great idea but just like every other field, this particular field has its pros and cons as well. However, proper research, planning and effective execution can make your business a successful marketplace for the gig economy. The first thing that comes to your mind while starting one of the freelancing bidding websites is to avoid fraudulence. The reason is that the clients and freelancers would expect perfection in work and payment on time respectively.
Here are 6 things that you have to consider before you start a freelancing business:
Do a quick research : There is no business without a competitor and even if you are the first-ever company to try out something new, there will be competitors growing in no less than a month. So the very first step in every business is to research and find out the right niche. Understand the area in which the most number of freelancers are required and design your marketing accordingly.
Find your target audience : Finding your right audience is important because that is how you can personalise and add relevant features to the website. By understanding the demographics of the audience, we can filter out the right jobs and recommend them based on their niche.
Determine your unique selling proposition : Every company holds the unique selling proposition that gives the company value and makes it stand out from the rest of the crowd. It could be anything like giving assurance on the payment. A recent survey has revealed that 81% of the freelancers in the UK are paid as late as 18 days than promised. So, you could convert this challenge into your speciality. Freelancers would go for a company that assures quick payment.
Select the right type of freelance platform : Before you start your venture, it is important to choose the right freelancing platform. You can create one of the best freelancing bidding websites using upwork clone script such as Network Plus. Besides, you should specify the type of freelance marketplace your company is, it could be an industry-specific, long-term based or short-term based freelance workplace clone.
Select your business model : Every market place is categorised based on various parameters like business models, feature sets and purposes. To make your business different from every other competitor, you should select the business model which acts as the base. For instance, Internshala is a niche platform to do short term internships and training based jobs. So they have defined their business model clearly and so should you. You can browse the various business models in the freelance marketplace.
Go ahead and launch : Once you are ready with the plan, you need the right freelancer clone, for which you can use Network Plus. The readymade upwork clone has features ranging from personalised search to Escrow management that makes sure that a healthy relationship is maintained between the freelancer and the employer. In addition to that, fake accounts can be easily ripped off as there is a system to verify the details of both the freelancers and well as the employers.