7 beauty AR Technology Use Cases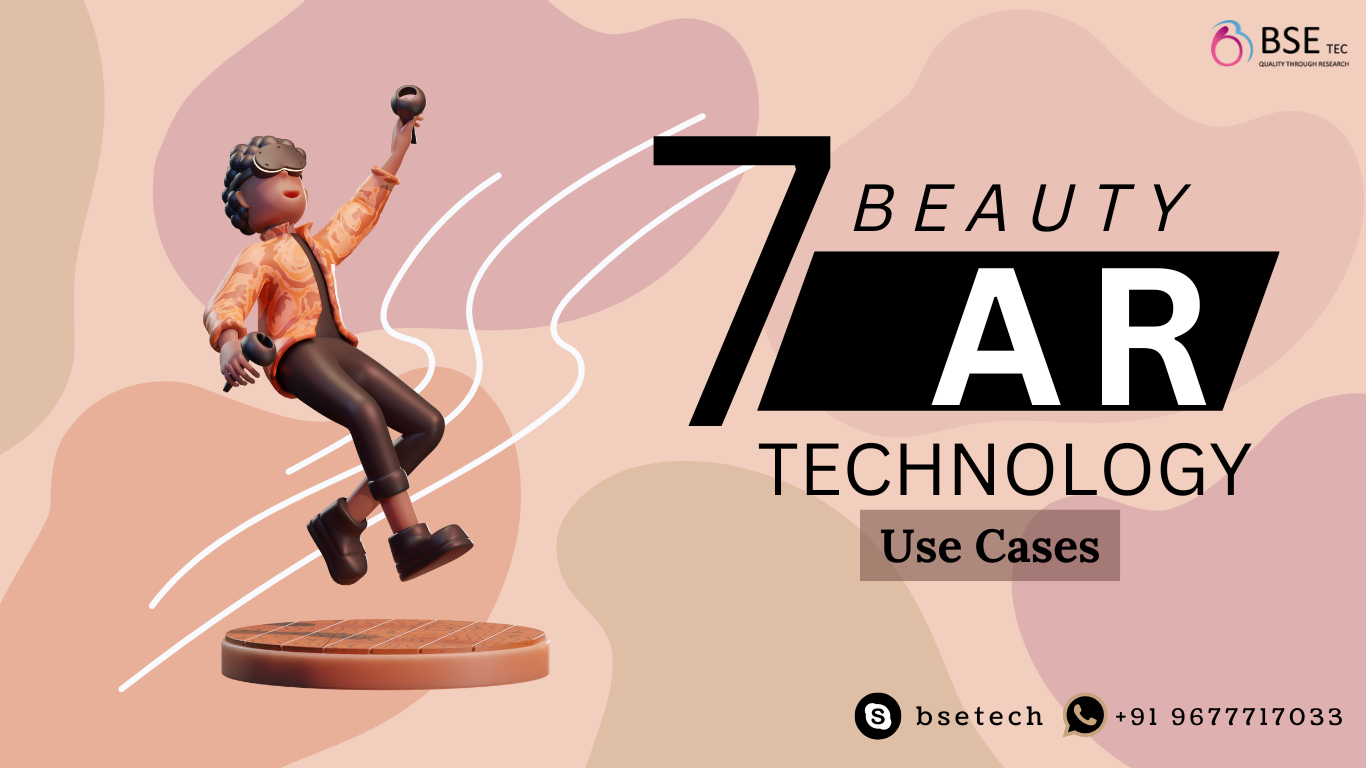 Beauty tech try-on for the cosmetics industry and face editing functionality can be used independently or in conjunction with other apps. You can create some apps and features using the Face Beauty API. For many beauty firms, from makeup and offline salons to retail and entertainment, AR beauty technology has changed the game. Businesses can employ augmented reality beautification to improve training for medical procedures, offer real-time try-on solutions, customize users' appearances during video conversations, and more. Here is a brief explanation of AR Use cases.
Photo and video editing software:

Face Beauty API allows you to create full-featured face editor apps or integrate them into the picture and video editing tools. Face editing technology enhances app features and promotes user engagement by providing users with many alternatives for changing their appearance.

Live streaming:

Beauty filters integrated into live streaming apps can motivate users to create more content. AR beauty technology works flawlessly across all mobile platforms and the web.

Video conferencing:

During virtual meetings, skin smoothing and AR beauty filters can automatically improve the user's appearance. Also, these apps have other facilities, for example, the lifeAR Play Store page provides a feature that helps you choose your wardrobe with up to six pals. In this situation, emoji and pointing capabilities could be a lifesaver because chaos would undoubtedly break out if everyone spoke and commented at once.

Entertainment:

Beauty AR features can be included in augmented reality filters and masks, as well as rich images and animation. Users can take advantage of the highest quality and most diverse filters available, such as those provided by Snapchat or TikTok.

Medical apps:

Let users preview the effects of plastic surgery: fillers, facelifting, or botox.  Some AR healthcare app solutions include AccuVein, VIPAR, ARnatomy, and VA-ST. They are beneficial for,

Dentistry

— The real-time data from a dental scanner is superimposed using AR software incorporated into smart glasses, allowing a dentist to create exact crowns or caps.

Teaching and Training

— Nursing students can learn how to interact with patients more effectively and manage everyday workplace situations that call for a combination of social, technical, and team skills using AR-enabled, tablet-based simulations of various patient scenarios (such as SimMan, for example).

Medical imaging

— By superimposing stereoscopic projections during a surgical procedure, AR improves the visualization of CT or MRI data. When doing procedures that call for exact navigation to a certain organ, this knowledge is essential. For instance, AR can be utilized for pre-operative planning to improve the precise localization of tumors and adjacent tissues for minimally invasive operations.

Beauty salon apps:

Beauty salons can use

augmented reality

technology to show the before and after effects of cosmetic operations as well as skincare products. For customers to engage with the beauty business and get them to endure over time, in today's date try-before-you-buy features are crucial. Customers need to have these experiences, so it's critical that Sephora and other beauty firms offer them. Customers may virtually try things on from the comfort of their homes and get a sense of how they will seem while wearing different lipstick, eyeliner, and makeup. In order to connect with customers on a deeper level, these immersive and dynamic techniques are revolutionizing the industry and experiences. This is a fantastic approach for consumers and beauty brands to interact and develop their bonds, which is crucial for increasing adherence, support, and sales. 

Video chat apps:

Many apps have video chat and camera presentation features. To improve the user experience, beauty AR capabilities can be a great addition to music and karaoke apps, dating apps, and social games.
Face editors are now among the most popular programmes accessible throughout the whole spectrum of beauty technology. The Global Photo Editing Software Market was valued at $773.3 million in 2019 and is expected to increase to $1,485.2 million by 2027.
Cosmetics, video communications, and social media companies have embraced face-beautifying technology, incorporating it into their digital products. Developers struggle to properly promote new camera apps as customers become more discriminating and technology becomes more mainstream. Discover how our Augmented Reality technology can help you build your app's unrivaled Beauty augmented reality experience. Contact BSEtec for more details.