A forecast for the Canadian augmented market size for 2022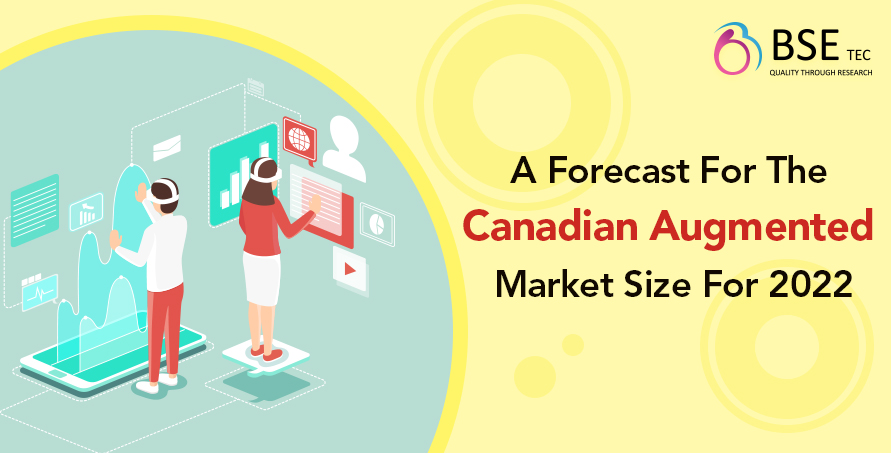 Augmented reality is like mixed reality, unlike virtual reality where the available physical environment is used alongside computer-generated content. This involves proximity which requires the user to be present at the specific location. The computer-generated content is overlayed upon the existing environment using any device such as a smartphone screen or an artificial intelligence device like headsets. An augmented reality development company manufactures devices, designs software that can be used to maximize augmented reality experience.
As reported by abacusdata.ca, over a third (35%) of all Canadians have used augmented reality. Out of this percentage, over 69% belong to the 18-25 age group. This is evident that there's a gradual shift to augmented reality. After the internet started flourishing, most of the people have almost given up the practice of making a purchase in the market, they rather prefer to buy products online as they find it more convenient. But one of the technologies that are bringing back the olden practice is augmented reality. The fact that purchasing online can never give complete satisfaction compared to purchasing physically. To enhance that and encourage people to visit stores, augmented reality is gaining potential and many companies have started using this as a business strategy.
According to statistic, the Canadian augmented and virtual reality market is expected to reach a market size of 8 billion U.S. dollars in 2022. This means that the prospect for Augmented reality app development is getting a better year over year. Get to know more about augmented reality solutions from us at linkwell and learn how you can apply it in your business. Linkwell is an augmented reality company in Canada which offers better solutions to create augmented reality apps. Get ready to foster the use of augmented reality among the upcoming generation. Get augmented reality software for your company easily from linkwell systems.