Accelerated Mobile Pages(AMP)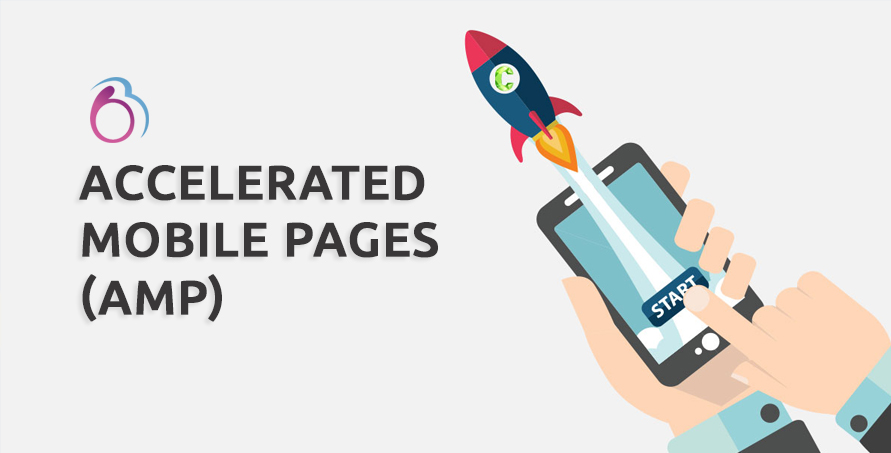 Introduction
Google Announces AMP Project on october 7 2015, about improving performance of mobile web. Several companies including twitter, linkedin, Pinterest, WordPress were announced as collaborators of AMP project. Accelerated Mobile Pages(AMP) is an open source initiative to enable a better fast web with beautiful and monetize well. Its provides a straightforward and easy way to create web pages.Amp starts and stay FAST.
Launch
In beginning of 2016 (feb 2016) AMP first appeared for web users. On September 2016 Google started linking AMP for mobile search results. In may 2017 more than 900,000 web domains were publishing AMP pages and More than two billion pages published globally.
Technology
Amp is built on 3 core components APM HTML, AMP JS and AMP CACHE Combination of the these things AMP gets faster and reliable. AMP js manages resource loading to ensure that page renders quickly. AMP cache fetches AMP pages from cache. Its improves page performance. AMP cache also validated pages to ensure only valid AMP pages(Means pages created under AMP guidelines). Server content directly from the google AMP cache that provide a fast user experience. To take advantage of the google AMP cache, an AMP URL must be accessed directly from the cache using AMP url format. Most of the AMP pages are delivered by google's cache. Cloudfare(Internet performance and security company) also launched AMP cache in March 2017. AMP provides Smooth, Scrolling, Styling, Branding, Flexibility. Its doesn't required large development team. Developer can create AMP by existing skills-set. Many of CMS which supports AMP Drupal, Hatena, marfeel, Squarespace, WordPress.
AMP pages can't include any author-written Javascript. Instead of using JS, interactive mobile/web page features are handled in custom AMP elements. The Customized AMP elements may have JS under the hood, but they are carefully designed, to make sure they don't cause any performance degradation. Some AMP constraints are No Javascript(user-authored), No custom Service Worker, No Push notifications and No web app manifest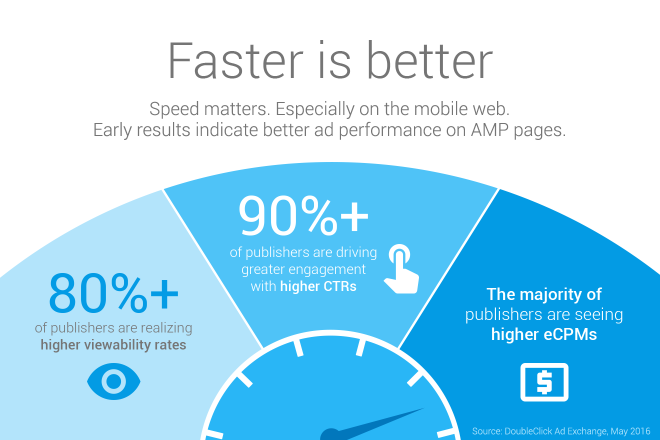 Role Of AMP
Most of search engine are linking to AMP include google, Bing, yahoo etc., Twitter, LinkedIn, Pinterest and many of social networking companies are using AMP for their distribution. AMP plays major role in platforms building pages like eBay, SnapDeal etc.,
Monetizing AMP pages
AMP launched AMP ads Initiative which includes supports for broad range of ads like banner ads, sticky ads, flying carpet, promoted content, video ads. Its allows to implement video player in amp-iframe. Its provides Limit access for non-subscribers, Track engagement and we can choose ad experiences with flexible formats.